I traveled on the new World Explorer with Quark Expeditions. This company was one of the first to offer Polar travel to Antarctica, helping to earn them the role as one of the "leading" companies. Their growing fleet offers more options and availability to travel each year.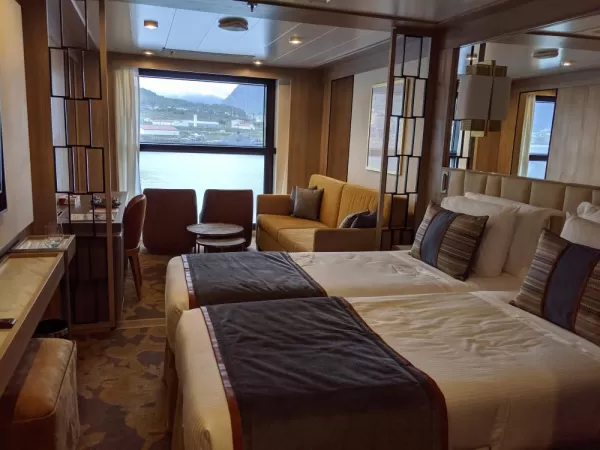 This ship accommodates 176 travelers in addition to the staff and crew. There are no porthole cabins and even the shared Triple cabins enjoyed having a walk-out Balcony. Our cabin had a French Balcony and was the crowning feature of our cabin. It was faster to just run out to the deck than to try to roll down the window for any wildlife announcements, but I imagine a walk-out balcony would be quick access.
My journey was Quark's first on this ship and the first of the season. At times, it was difficult to tell what were just remaining kinks to be worked out, and what were procedures in place by Quark and/or Mystic Cruises.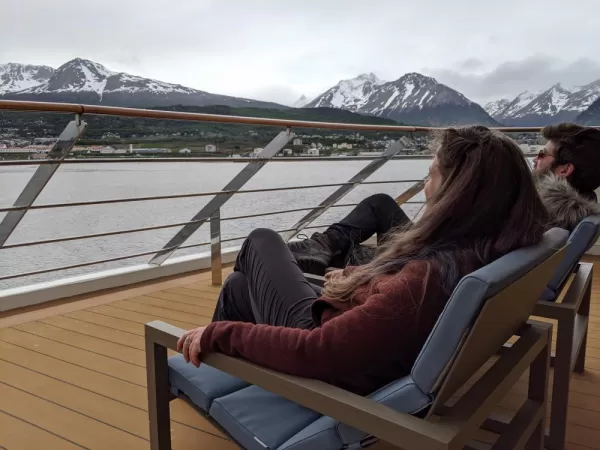 There was a small casino on the ship. I felt this was out of place for an expedition cruise, but that was not Quark's doing.
There was a small counter near the lobby with tea and coffee always at the ready. They would lay out crackers during our Drake crossing, but there were never any "snacks" on hand. There was a beautiful outdoor dining area that was never opened up. I hope future departures got to enjoy this. There was an outdoor pool and jacuzzi that were filled a couple of times, then quickly drained. They were never open for use. Everything was very comfortable and the staff was always very helpful and friendly. Other colleagues have traveled with Quark and they made mention of fun evening activities like making an impromptu costume out of your cabin supplies or something silly. I think our expedition staff was still getting into the groove of the season for any activities like that. I took matters into my own hands.  I think we traumatized our poor maître d' when our group showed up for dinner in our bathrobes. Worth it!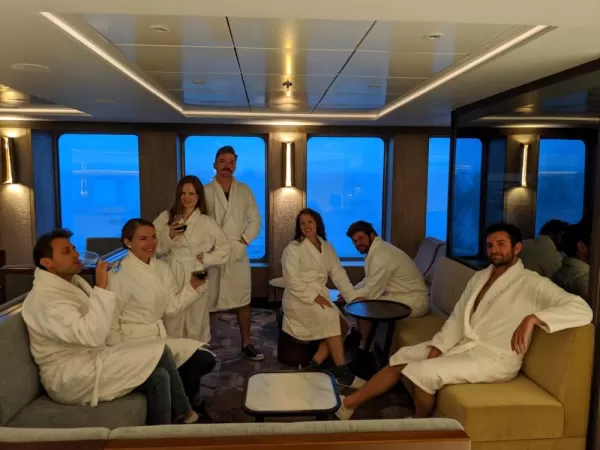 The biggest difference between my experience and other travelers I talk to was time spent off-shore. I'm the only one that has traveled on a ship with more than 140 travelers and I'm also the only one who's shore excursions were only an hour long. Again, I don't know how much of this was just the crew being a little rusty with zodiac loading, but I definitely felt like trying to get almost 200 through a rotation was the issue.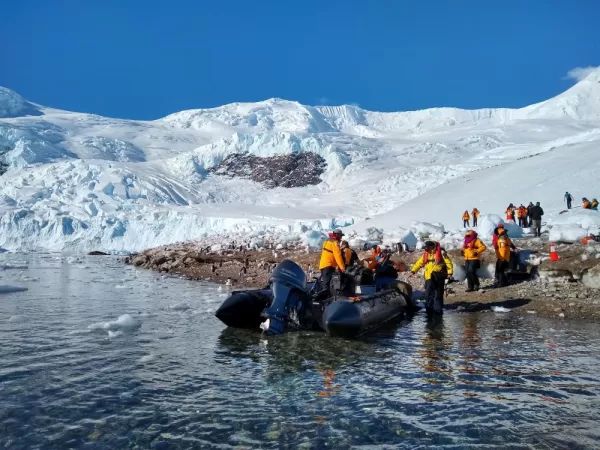 Smaller ships are being phased out and it's becoming harder to find a ship with less than 100 capacity, let alone one with the updated sustainability features of modern ships. I think this is just the way Antarctica travel is headed and the times of spending hours on shore is an element of the past.