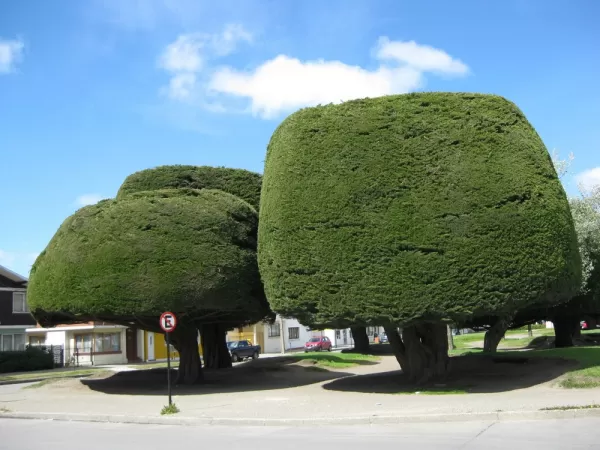 It started raining at night, and continued into the morning. We left the refugio at 9am under a steady rain. Fortunately, the rain stopped forty minutes later, and it was just overcast for the rest of the day, with the sun showing up occasionally.
We got the preview of Grey the lake and Grey the glacier while hiking to the northern end of the lake. I was savoring the fact that on Thanksgiving Day I was hiking in the beautiful surroundings of mountains, water and ice, instead of watching the meat thermometer pop out of the turkey.
We spent about two hours on the boat that took us across the lake, admiring the deep blue of the glacier and the sculptured icebergs floating in the water. There on the boat I tasted Scotch for the first time in my life. It was good, and I am sure the ice from the lake made it even better.
On the boat I heard Russian speech for the first (and last time) while in Patagonia. There were two Russian businessmen enjoying the fruits of their new riches. I chatted with them for a while. Looks like the Russians have not quiet discovered this part of the world yet.
Back on land, we lingered for a while in the lobby of Hotel Lago Grey waiting for our ride back to EcoCamp. We could still see the ice beauty out the big window.