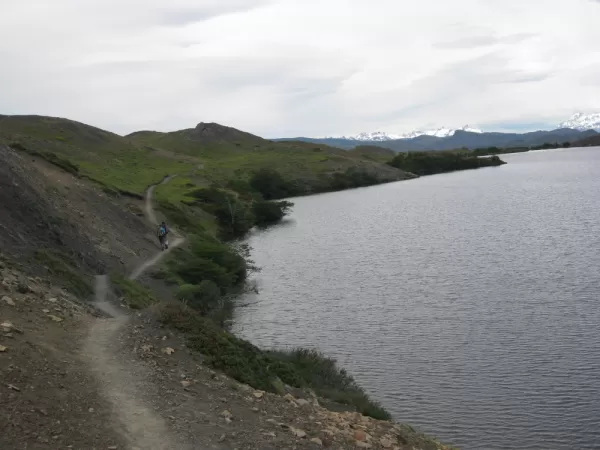 We left EcoCamp in the van, accompanied by our guides. We stopped for lunch at La Pampa in Puerto Natales. I hate to say it, but I liked the lamb I had there better than the one on the previous night at EcoCamp. We also had time for some souvenir shopping at one of the town's little shops: Ñandú. I had a hard time leaving the place - there were so many good authentic hand-made things, not some gaudy stuff that you see in tourist traps around the world.
At the airport in Punta Arenas Roberto made sure we all got our boarding passes before saying good bye to us.
My next seat neighbor on the plane was a man from Santiago coming back from a visit with his son in Puerto Natales. We talked the entire time, he trying out his beginner English, and I torturing him with my Spanish I. We took turns looking out the window when the plane was flying over Torres del Paine, which we both had just visited.
By the end of the day, I was back at Hotel del Patio, Santiago, where I could once again enjoy the sounds of the relentless night life.