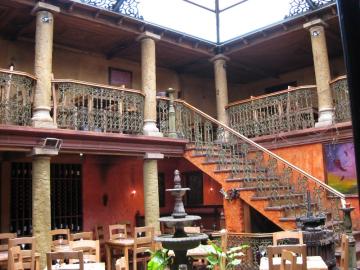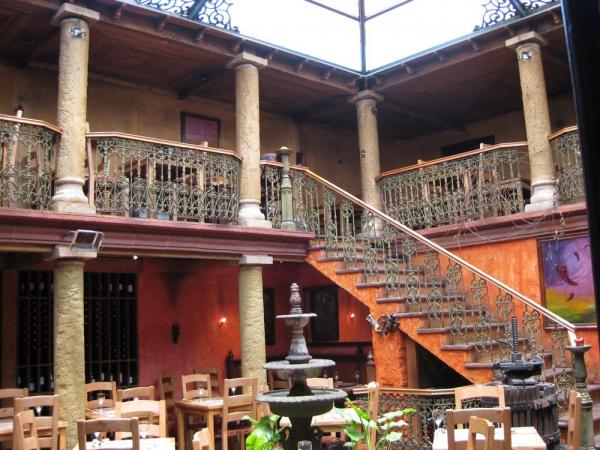 The next morning I flew to Punta Arenas. I could not wait to see those ropes along the sidewalks I read about, and to experience the famous Patagonian winds and rain. No such luck. It was 60F, sunny and calm. The street that led into town from the airport had what I thought was an unusually high number of monuments of all kinds, including "Monumento petroleum". I also remember passing a little plaque dedicated to Antoine de Saint-Exupéry. I did a quick search on the internet when I got back home, and found out that Saint-Exupéry "...spent much of his career in South America with Air France..." and wrote a book Night Flight, "... Set in Patagonia, about a mail flight between Punta Arenas and Buenos Aires...". As a side effect of this research I also learned that Punta Arenas "..offered a refuge for World War II Nazi criminal Walter Rauff who designed trucks to poison Jewish prisoners in. He continued his career by designing concentration camps for Pinochet and ran a meat processing plant in Punta Arenas..". Hmm, an interesting little town. I am glad I was unaware of this fact when I was there.
I checked in into Chalet Chapital, and walked into town to look around and to have lunch. I asked a local man on the street where I can have some real Chilean food, and was given directions to just that kind of place. As I was following the directions, I noticed that my surroundings were looking more and more deserted, and less and less respectable. When I reached my destination, I hesitantly walked into the 1st floor of the building with the restaurant sign on it, and was driven out by a smell that was hardly appetizing. I found my way back to the center, and had a very good congrio eel for lunch at Sabores.
Back at the hotel I overcame my contempt for organized excursions leftover from Santiago, and asked the clerk if she could recommend any. Luckily for me, she came up with a trip to the Otway Penguin colony, and one hour later a van picked me up from the hotel. My companions on the trip were a young man from Japan, who quit his job 1.5 month ago, and had been travelling around the world since then, and a Dutch couple, who had been travelling for 8 months, and seen three different kinds of penguins before coming to the Otway colony. That made me contemplate my own ratio of working to vacation days, and it seemed too high. Fortunately, there also was a government worker from Santiago staying on business in Punta Arenas who had to go back to work on Monday.
There were dunes, wind, water, and steppe at Seno Otway. There I finally felt that my Patagonia vacation started for real. A complimentary shot of mango sour before heading back into town made me feel even better.