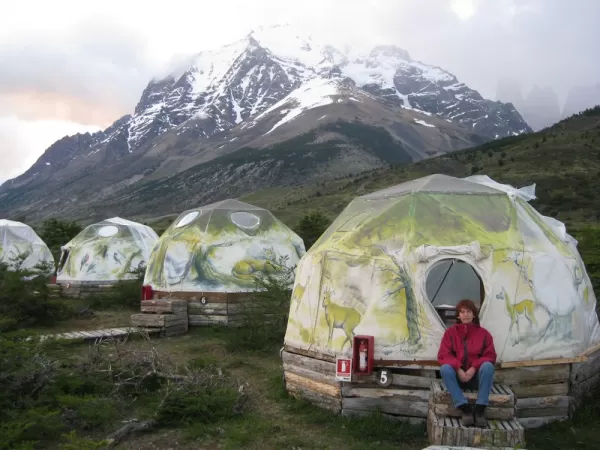 I was determined to get some enjoyment out of the city on my last day there. I had a leisurely breakfast on the terrace of the hotel overlooking the Patio. That was a good start. What's next? Visiting a museum or two sounded like a good idea, that way I would stay indoors, and escape the heat. Unfortunately, as a very friendly young man at the calling center informed me, all museums were closed, as they always are on a Monday, with the exception of the museum of Interior arts (or something like that). So I set out walking on the streets to my destination, with the temperature rising steadily to 80° F. I got there only to find out that there were no exceptions to the rule: the museum was closed. That was it: I took a taxi back to the hotel and decided to dedicate the rest of my day to souvenir shopping within the confines of Patio Bellavista.
Souvenir shopping is not exactly my favorite pastime, but once again I was pleasantly surprised by the variety and the quality of the goods offered by the little gift shops. My usual cause of anxiety when buying souvenirs is trying to decide which objects on display I disliked the least. Here my problem was that I wanted to buy everything, and in big quantities. I found the prices reasonable, too. However, I decided to try out the advice my Spanish teacher, a Colombian native, gave me: never agree to the first price offered, always haggle. To my surprise, it did work. I was very pleased with my success, and decided to reward myself with a lunch at La casa en el aier. Fittingly enough, the restaurant was named after a Colombian song by the owners upon their return home from an exile in Colombia. The salmon empanadas were delicious, and reminded me of similar Russian pastries.
I did some more shopping after lunch. By 5 pm I felt like I fulfilled all my touristy duties and was ready to leave the country.