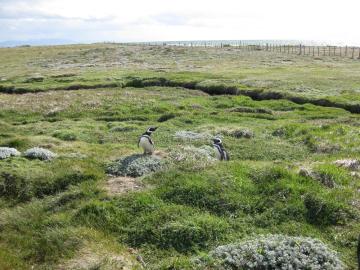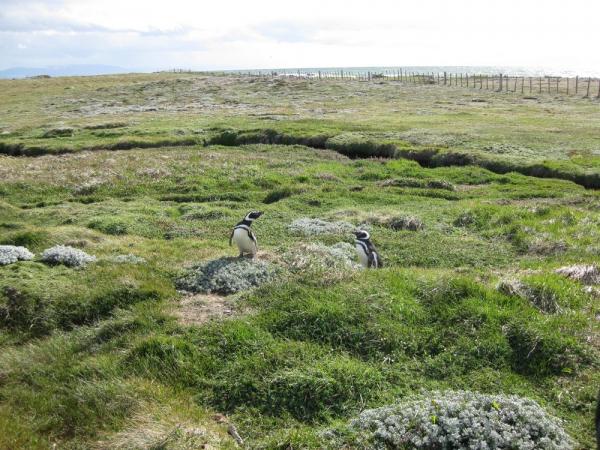 We knew this would be a strenuous day. We were to leave the camp at 8:30 am and return around 6 pm.
Three of my teammates decided instead to treat themselves to the life of luxury and use services of the hotel neighboring with EcoCamp. That involved a horseback ride, massage and drinks in the bar.
The rest of us set off on a hike to the base of the Towers.
The weather was nice again. We got to enjoy the view of Ascencio Valley and Ascencio River throughout the hike. Saw new birds: falcons, a pair of torrent ducks sitting on a rock in the middle of rapids. These ducks feed by swimming and diving in white water.
Our guide Hernan continued to amaze us with his extensive geological knowledge of the surrounding landscape.
It was fun going up the moraine, trying to figure out which sequence of stones would provide the easiest and safest path. We could see snow falling down the mountains far from us, and though it was sunny on the moraine, there were tiny specs of snow sparsely floating in the air.
Finally, the culmination of the day: lunch above the lake at the base of the Towers, the famous symbol of the Nacional Park Torres del Paine. We had a perfect view, unobscured by clouds. Though I personally would not have been terribly disappointed if the view weren't so good, considering that we had been able to admire the Towers from EcoCamp every morning and evening of our stay there. However, our guides told us about their previous experience with tourists who happened to hike to the Towers on a cloudy day and behaved like children left without dessert, blaming the guides for the bad weather!
On a more interesting note, we also heard stories about climbers trying to accomplish "the chain" - climbing up and down from one tower to another.
By the end of the day I was pretty tired, but felt elated. My feelings at the moment could be summed up in these words: "Lord, take me now: I've seen Patagonia!"