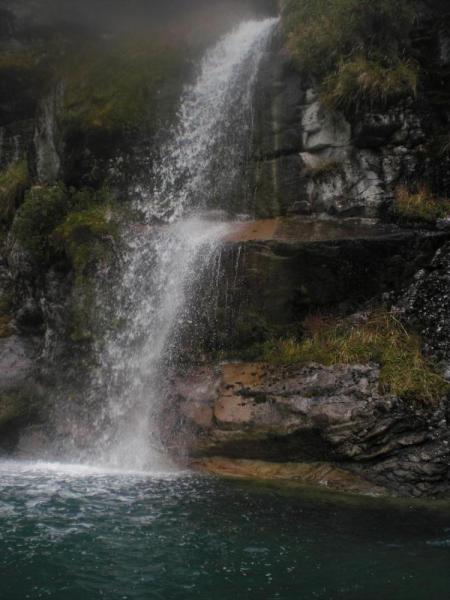 My first trip to Patagonia was in 2004, when I visited some friends at their estancia in Chile. We flew over the Andes and saw some of the remotest settlements in Patagonia and I got a chance to grasp the immensity, and the undeveloped nature of South America as well as the sheer beauty and dramatic rugged scenery.
So, when invited a second time, two years later, I decided to make the trip of a lifetime. I contacted Adventure Life and bundled a trip around Cape Horn with a hiking trek through Torres del Paine, Chile's largest National Park.
As the trip began to take shape, it became clear that it would be fourteen days of memorable experiences highlighting the wonders of the Southern part of South America.
We landed in Santiago and met a friend and explored some of Santiago for the day. There my son was introduced to Chilean hospitality and we day tripped to the Mount of Santiago and then boarded our flight to Buenos Aires.
In Buenos Aires we walked the downtown district, and then took great pleasure in watching the Tango and other Argentine artists perform. Buenos Aires has a beat all its own and what a perfect introduction to a country for my then twelve year old son!!
From Buenos Aires we flew to Ushuaia, the southernmost city on the continent. A shipping port and jump off point for Antarctica, Ushuaia is a hillside town that was a remote outpost built in the late 18th Century by the Spanish as a part of their shipping route through the Magellan Straits. Later that day we boarded the Via Australis, especially designed and constructed for the route to Cape Horn and through the Beagle Channel.
My son and I breathed a sigh of relief after having traveled three days, finally aboard our small ship in comfort.
Soon we were watching a Tango show in the ship's lounge as the crew readied the ship for departure, and the lights of Ushuaia faded into the distance, the propellers of the Australis churned up the cold water of the Magellan Straits and we turned to, knowing that in the morning we would be anchored off of Cape Horn.