A raffle is being held for artist Diane Dandeneau's painting "Machu Picchu 1," which she donated from her show "In Search of the Sacred." Inspiration for Dandeneau's show came from her travels to the Inka ruins. As we at Adventure Life have experienced, the Inca Trail enticed Dandeneau. "Machu Picchu 1" is a dramatic and detailed painting that demonstrates this stimulating region, its landscape and its ancient peoples. The profits of the raffle benefit two non-profit organizations: the South American Explorers and the Inka Porter Project.

Established in 2002, the Inka Porter Project (IPP) is funded by the generosity of the public and volunteers to improve the working conditions and environment of the porters: the 8000 indigenous Andean men and women who work the Inca Trail to Machu Picchu. Porters carry the supplies and equipment for agencies and individual tourists who visit the trail. Many times they are underpaid and unequipped for the journey leading to injury, illness, and in some cases, death. IPP works with a number of organizations, including tour groups, to ensure that porters at the Inca Trail receive fair treatment, supplies, and medical attention in their work. The proceeds from the raffle of "Machu Picchu 1" will help to keep the Inka Porter Project going until 2005.

Adventure Life Journeys is a member of the International Mountain Explorer Connection (IMEC) Porter Partnership Program, which works closely with IPP and various other establishments that share similar philosophies. Recently, the two groups have worked together to sponsor students from Brenda University, Holland to study community based tourism in Peru. The students will be researching the ways tourism can benefit the rural communities without any disruptive and damaging aftermath. IMEC also provides English language, first-aid, and empowerment classes for porters.

In their latest trip to Peru, our director, Brian Morgan, and his wife, Cara, were able to experience first-hand the gratitude of the porters and their community. So excited on their arrival, the leaders of Cachiccata - the area where Adventure Life's porters come from - treated Brian and Cara to a spontaneous dinner.

Adventure Life understands not only how important porters are to our clients, but to the local communities as well. We are proud to be associated with an organization like IMEC that aspires for the proper treatment of porters on the Inca Trail and throughout the mountainous regions.
Want to Go?
country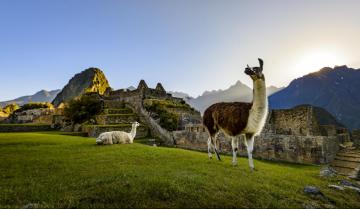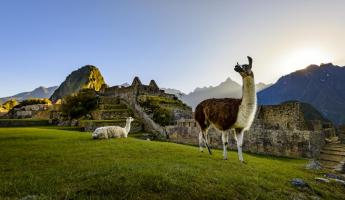 continent