What's the Weather in Peru? View Weather in:
Cusco | Arequipa | Nazca | Puerto Maldonado | Lima | Pisco | Puno
The only thing predictable about
Peru's
weather is its unpredictability. In fact, it's not uncommon to experience all four seasons in a single day. Generally speaking, Peru has two seasons, wet and dry, but in a country as geographically diverse as Peru, local weather patterns vary greatly.
Peru is a country located just south of the Equator, and it's made up of three different climate zones:
Coastal (la Costa) - Lima
Andes (la Sierra) - Arequipa, Cusco, Machu Picchu, Puno
Amazon (la Selva) - Iquitos, Tambopata, Manu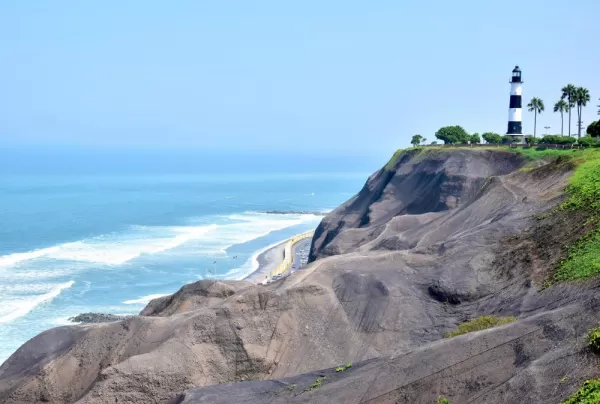 Coastal (la Costa) - Lima
The coastal region, known as la Costa, has a dry hot climate all year round, with temperatures reaching 45 C (110 F) from December through April, so it's perfect for soaking up some rays and sipping on a local Pisco Sour. Temperatures are milder and more humid throughout the winter months of May through October. During this time of year, much of the coast is blanketed in a misty, gray fog known as Garua, which keeps the temperature low.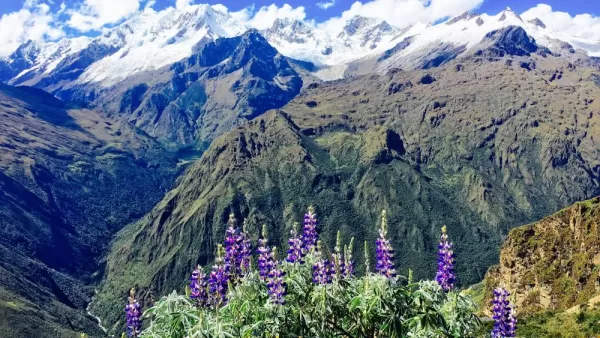 Andes (la Sierra) - Arequipa, Cusco, Machu Picchu, Puno
Further inland in the highlands of the Andes, the Andean zone (la Sierra) has more or less cold temperatures depending on altitude; there are two distinctive seasons: wet and dry. The dry season is between
June and October
, but even the mountains' wet season isn't always really wet and the dry season sees its share of downpours. Temperatures during the day in the dry season can get hot at 68°F to 77°F (20°C-25°C), making shorts rather inviting. At night, temperatures can drop quickly and a warm sweater makes walking around the plazas comfortable, particularly in June and July.
Expect heavy rains from December to March, with January and February the months with the worst rainfall. Between 64°F and 68°F (18°C-20°C) during the day, and 59°F (15°C) at night, the weather is a little more bearable at this time. On days with a higher concentration of passing rain clouds, the mornings tend to be dry.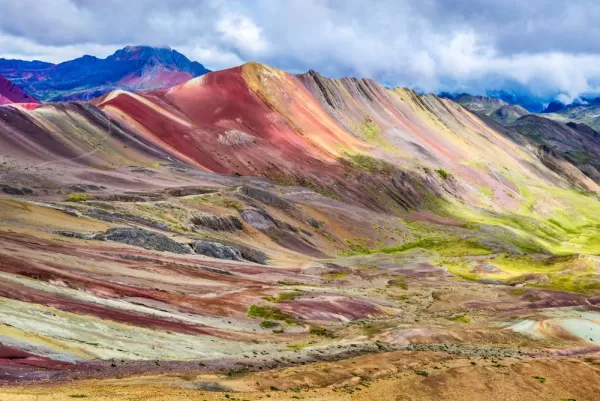 Rainbow Mountain
is in the Andes, a mountain range spanning 7 nations in
South America
. Rainbow Mountain is no exception to the Andes' often erratic weather patterns. In some seasons, it snows due to its high altitude (almost 20,000 feet). The dry season lasts from May to October, and the wet season from December to March. Rainbow Mountain is best hiked during the dry season. This is because vision is better than during the rainy season when you may be hampered by rain or fog. If you visit during the wet season, the peak may still be covered in snow, making hiking difficult and dangerous. If you're planning a vacation, go between June and September.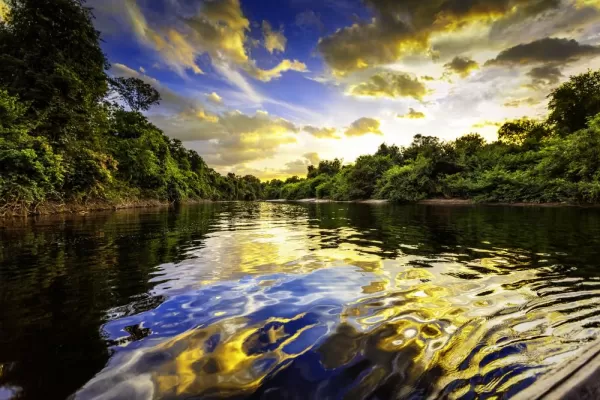 Amazon (la Selva) - Iquitos, Tambopata, Manu
The eastern area is covered by la Selva, which is the Peruvian part of the Amazon rainforest. It has a hot and humid climate throughout the year, but humidity and rain increase from December through March.
Peru
Amazon
experiences...you guessed it, rain heat and more rain and heat! The average daytime temperature is 30-32° C (85-90° F), while nights can cool down to 20° C (68° F). They do have a wet and wetter season with the wet (dry) season corresponding with the dry season in the highlands. The desert coast is arid. From January to March the sky is clear and the air tends to be hot and sticky. Peruvians go to the beach at this time. The rest of the year the gray coastal mist known as guara moves in and the sun is rarely seen.
More weather information »
For expert advice on the Peru weather by month,
contact Adventure-Life expert trip planners
.