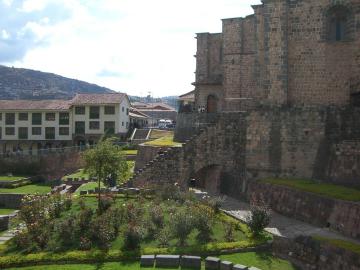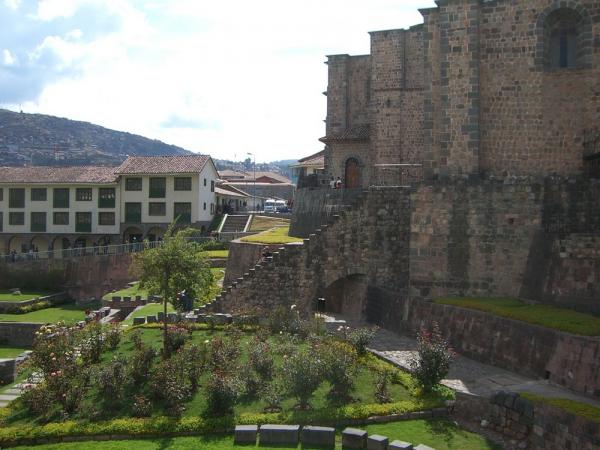 I arrived in Lima shortly after midnight where I had a reservation at the very nearby Ramada for a few hours of sleep. After a short walk across the parking lot, I arrived to find a very friendly staff and clean, nice hotel. Although I was there for less than seven hours, first impressions are important…I was pleased things were off to a good start.
I caught an early morning flight to Cusco and arrived at my hotel to find the rest of my group, including another guy who signed up late. After our guide introduced us and outlined our afternoon city tour he gave us a quick run down of things to watch for – signs of altitude sickness and stomach troubles. However, I had started taking Diamox, to prevent altitude sickness, a couple of days before and knew my bag was well stocked with a multitude of medicines to relieve stomach issues, so I wasn't worried. Then he left us to rest for a couple of hours.
Unable to sleep, I freshened up a bit and hit the streets to exchange money and find something to eat. The hotel offered to exchange money, with I took them up on; I'm sure I could have gotten a better exchange rate at the bank, but the convenience was worth the few dollars. The hotel recommended a restaurant called "Witches Garden" and gave me directions. It had a very hip vibe with mystical décor and chill out electronic music playing in the background. Being advised to eat light the first day I had sweet potato raviolis…yumm.
The afternoon was spent seeing ruins in Cusco and visiting the textile factory. It was very interesting to see how wool is dyed using things from nature, and then to watch the women weaving. Weaving is a very complex process of pulling threads through one another to create patterns, but I honestly don't know how they do it…the detailed fabrics are truly amazing. Left on our own for the evening, a couple of us went to the folkloric show and dinner. Although the sun had been extremely warm during the day, the temperature at night dropped dramatically and by my Southern California standards, it was freezing! It was only when I noticed the locals wearing hats and gloves that I realized it was truly cold. But I could only call it a night after I blended into the plaza crowd to listen to a Brazilian Cumbia band.