Peru Food: Exploring the Delights of Peruvian Gastronomy
What better way to learn about a new place and its culture than by sharing a meal and savoring new flavors around a table? Exploring a place's culinary history unveils the deep connection between food and culture, as well as the countless stories passed down through generations. Peru, with its abundance of legends and traditions, is a perfect example of this.
Peruvian cuisine has garnered attention in culinary magazines, but it's worth noting that the traditions forming the foundation of Peruvian dishes have ancient origins. Peru's geography plays a significant role in its culinary history and development, with access to bountiful seafood, a year-round growing season, and tropical produce from the Amazon. Staples like potatoes, corn, domesticated peanuts, and tomatoes are believed to have originated in South America, specifically in modern-day Peru. Adding to the mix, native ingredients are combined with cooking styles from Europe, Asia, and the Middle East, creating a delightful fusion of traditional and modern flavors. Continue reading to discover more about this world-famous gastronomy.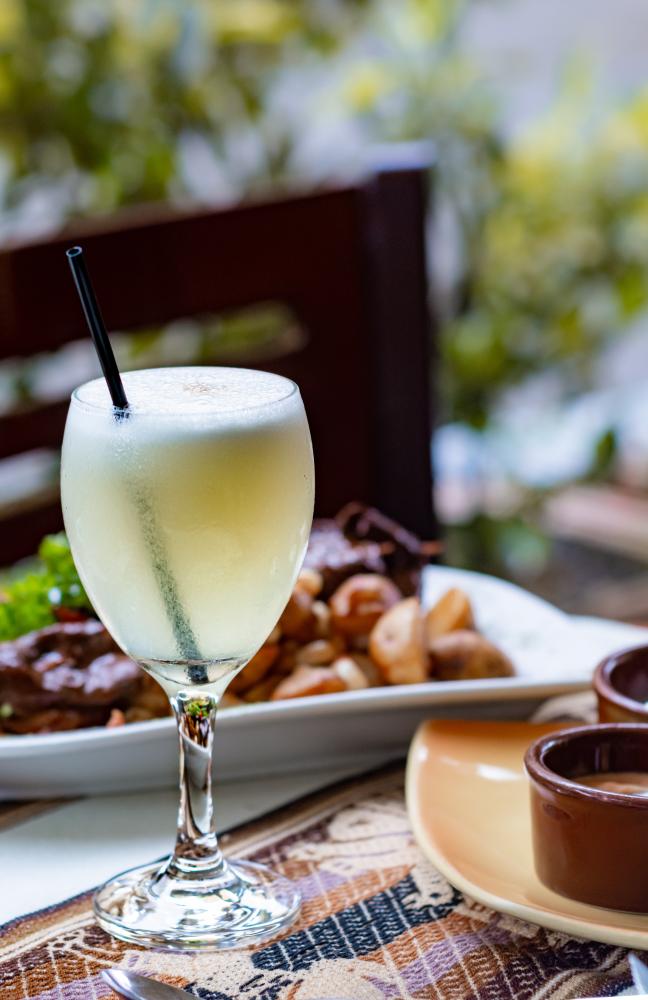 Origins: A Harmonious Melange of Flavors
Peruvian cuisine is a reflection of the country's captivating history and cultural diversity. Its culinary origins can be traced back to the Inca Empire, where humble ingredients like potatoes, legumes, corn, and Andean cereals formed the foundation of the Inca diet. With the arrival of Spanish conquistadors in the 16th century, European ingredients like lamb and chicken were introduced, giving rise to a captivating fusion of culinary traditions.
History: From Humble Beginnings to Culinary Reinvention
Peruvian gastronomy carries a rich history, with traditional dishes originating from humble origins. Passed down through generations, these dishes showcase the resilience and resourcefulness of Peruvian culture. Over time, the culinary landscape has evolved, blending traditional recipes with modern techniques. This reinvention has given birth to "Novo Andean cuisine," a testament to Peru's culinary creativity.
Influences: A Culinary Fusion from Around the World
Modern Peruvian cuisine is a captivating tapestry of global influences, reflecting the country's openness to culinary diversity. From the far reaches of Europe, Africa, and East Asia, foreign techniques and flavors have beautifully interwoven with ancient Peruvian traditions, resulting in a truly exceptional gastronomic experience. The Spanish conquest during the 1500s brought European stews, sauces, and casseroles, which have since become integral to the fabric of traditional Peruvian cooking. Later, in the 19th century, Chinese immigrants infused their woks and stir-fries, giving birth to the beloved chifa cuisine—a delightful fusion of local ingredients with Chinese recipes and techniques. Today, Peruvian gastronomy stands as a harmonious celebration of diverse cultures, making it a culinary marvel like no other.
Current Place in World Gastronomy: Celebrated Restaurants and Culinary Excellence
Today, Peru is hailed as one of the world's premier culinary destinations. Lima, the capital city, boasts some of the finest restaurants in South America and beyond. Central, Maido, and Astrid & Gastón are just a few examples of culinary treasures that have put Peru on the global gourmet map. From the bountiful seafood of the coast to the quinoa and potatoes of the sierra, and the exotic fruits and wild game of the selva, Peruvian cuisine captivates the world with its diverse flavors and natural bounty.
Peruvian gastronomy is a celebration of history, innovation, and the abundant gifts of Mother Nature. Its culinary wonders beckon travelers to embark on a mouthwatering adventure, where every dish tells a story of tradition, creativity, and the joy of savoring unique flavors. So, come and indulge your senses in Peru's culinary tapestry, and savor the magic of its exceptional gastronomy that has conquered the palates of the world.
Favorite Traditional Peruvian Dishes
Ceviche: Peru's national dish, an irresistible delight of sea bass (corvina) marinated in zesty lime juice, onions, salt, and fiery hot chiles (aji). Served with starchy boiled corn (choclo) and creamy sweet potato (camote), topped with crunchy cancha, it offers a refreshing explosion of flavors.
Lomo Saltado (Stir-Fried Beef): A chifa creation, blending Chinese stir-frying with Peruvian flair. Marinated beef strips, onions, tomatoes, and aji chilies are stir-fried to perfection, served with a unique combination of rice and french fries.
Aji de Gallina (Creamy Chicken): Shredded chicken bathed in a mild yet piquant sauce made from cream, ground walnuts, cheese, and aji amarillo. Served over rice with boiled potatoes and black olives, this dish showcases Peru's love for rich and saucy creations.
Papas a la Huancaina (Potatoes in Spicy Cheese Sauce): Sliced yellow potatoes drenched in a flavorful purée of queso fresco, aji amarillo, garlic, evaporated milk, and lime juice, topped with hard-boiled eggs. A homely yet scrumptious dish that packs a slow-building burn.
Cuy (Guinea Pig): A popular Andean delicacy, the guinea pig is roasted with local herbs until tender, boasting smoky dark meat and crispy golden skin. Often served with aji sauce, it's a unique culinary experience.
Causa (Potato Casserole): A versatile Quechan dish featuring mashed yellow Peruvian potatoes blended with aji amarillo sauce, layered with shredded tuna, salmon, or chicken, avocado, hard-boiled eggs, and olives. Served cold as a salad or side dish.
Rocoto Relleno (Stuffed Spicy Peppers): Red aji rocoto chilies stuffed with a mix of ground beef, onions, garlic, olives, raisins, herbs, and spices, baked in an egg-and-milk sauce. A fiery and flavorful delicacy with a tropical berry essence.
Anticuchos de Corazón (Grilled Heart): Marinated beef or alpaca heart grilled to medium rare perfection, often served on skewers with sliced onion or potato. A popular appetizer and street food, known for its bold, smoky flavor.
Arroz con Pato (Rice With Duck): A signature dish, where rice is cooked with cilantro paste, herbs, and dark beer, topped with roasted duck thigh and leg. A rich and earthy flavor combination that captivates the palate.
Pollo a la Brasa (Roasted Chicken): A widely recognized Peruvian delight, whole chicken marinated in garlic, herbs, and spices, then roasted on a spit. Served with the famous green huacatay sauce, a culinary treasure worth savoring.
Peruvian cuisine, a testament to the country's culinary embrace of global influences, offers a remarkable tapestry of flavors and techniques. From the refreshing ceviche to the smoky cuy, each dish carries the essence of Peru's rich history and cultural diversity. Whether enjoyed in local restaurants or abroad, Peruvian gastronomy stands as a unique and delectable culinary marvel.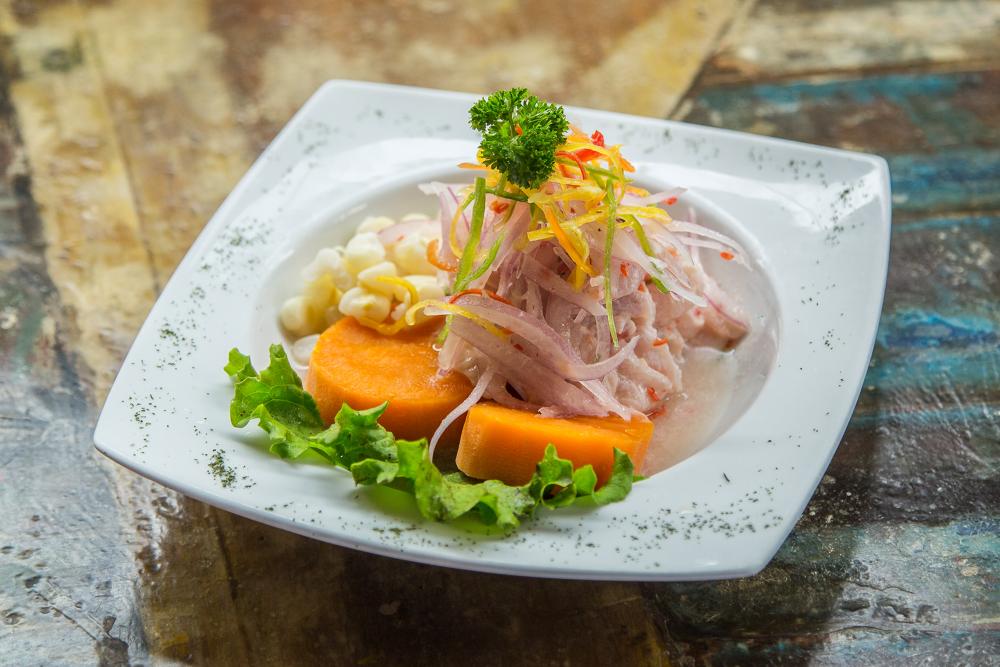 SAVOR THE MAGIC
Introducing our
8-day Peru Culinary Tour,
where you'll explore Lima, Cusco, the Sacred Valley, and Machu Picchu while savoring the region's diverse flavors and immersing yourself in its vibrant culture. Our experienced guides will tailor the itinerary and restaurant selections to suit your individual interests, preferences, and sense of adventure. In Cusco, you'll have the unique opportunity to stroll through the local market and witness the ingredients that the Incas cultivated, which continue to inspire both traditional and modern dishes.
For cooking enthusiasts, we offer a special experience of entering a local kitchen, donning an apron, and preparing Novoandina dishes under the guidance of skilled chefs. Rest assured, our focus on food and drink will not detract from exploring the iconic sites. There's ample time to visit the captivating ruins of Cusco, the picturesque Sacred Valley, and the awe-inspiring Machu Picchu, all set against the breathtaking backdrop of the Andes. Join us for a culinary adventure of a lifetime, where the flavors of Peru will leave you with unforgettable memories and a deeper appreciation for the country's remarkable history and traditions.