The day was amazing and started with a beautiful drive through small towns and ended with climbing a 1300' cliff (look for the pods in this post's main picture)!
Looking back, it was hard to imagine this was all in one day!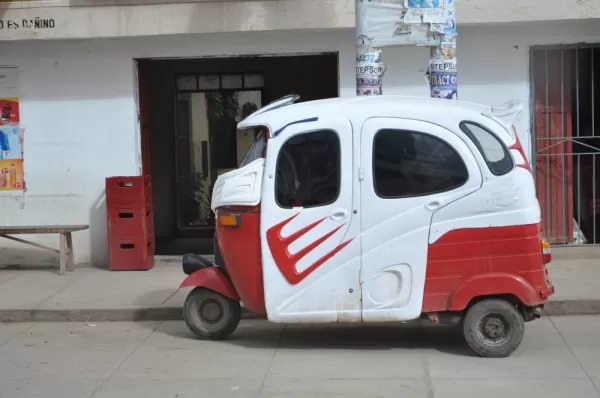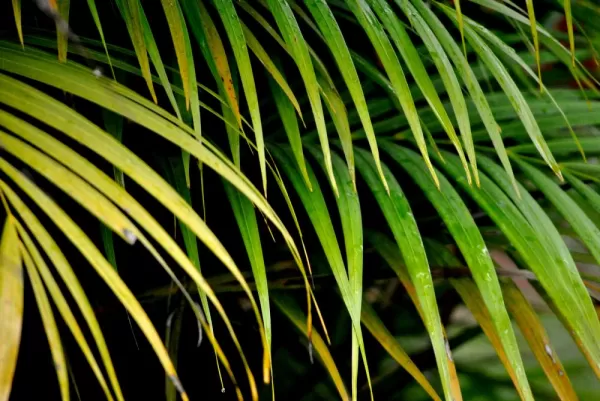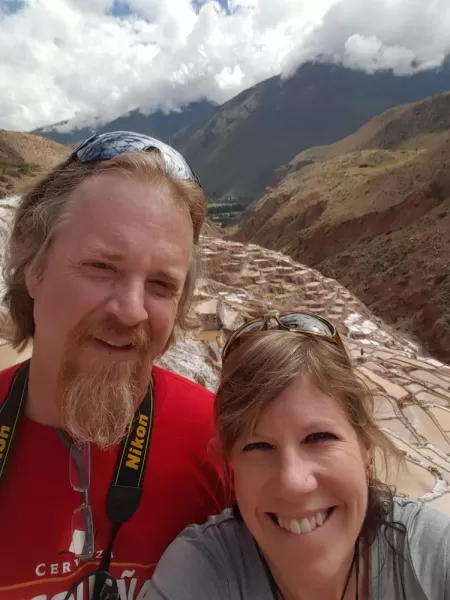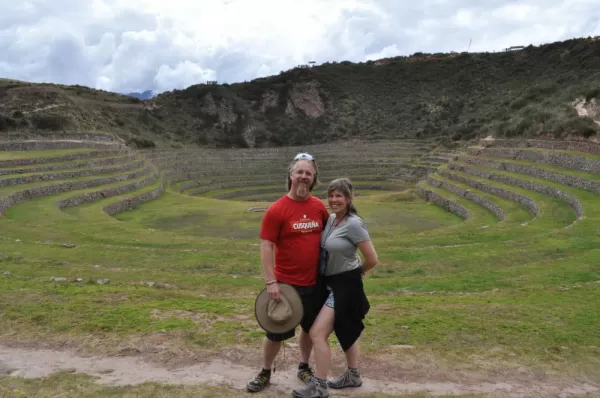 See those three little dots above our heads? That is where we are going, to the Sky Lodge! I have NEVER done anything like this
before (although Ken has climbed cliffs in the past). In addition to being new to this type of adventure, I was 10 months out of a
mastectomy with reconstruction, and did not have upper body strength.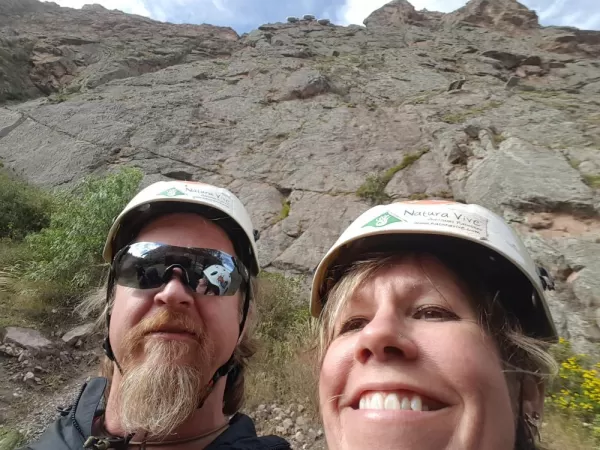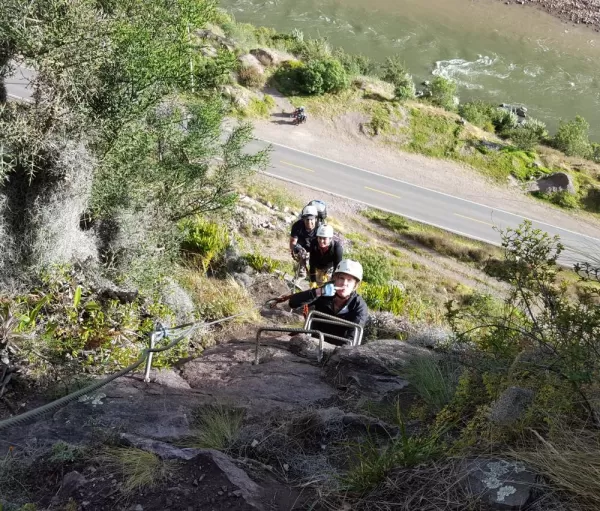 Laurie to Ameriko "Is there a hot tub up there?" Ameriko "No".
Laurie to Ameriko "Is there Wifi at the top so I can post these pictures?" Ameriko "No".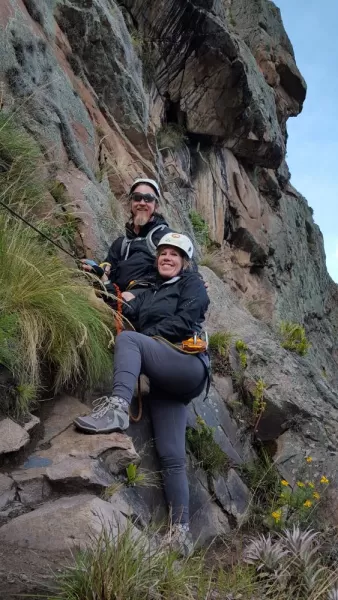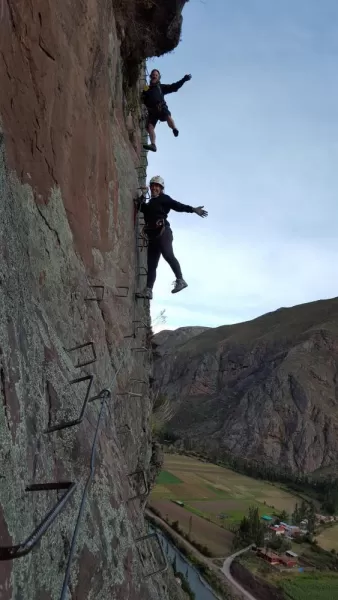 No - you cannot face the cliff, you must face out! And, no, you cannot lean back, you must lean forward!!!!!!!!! Seriously?
This darn cable bridge is smaller than the length of my foot!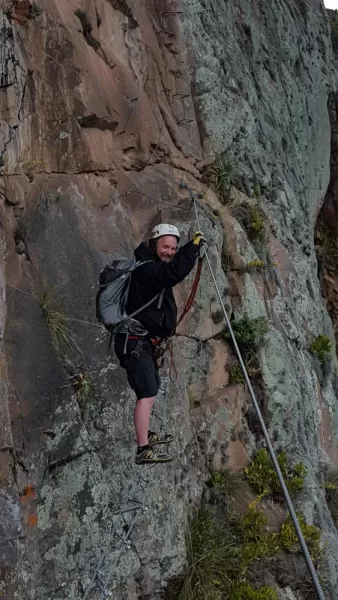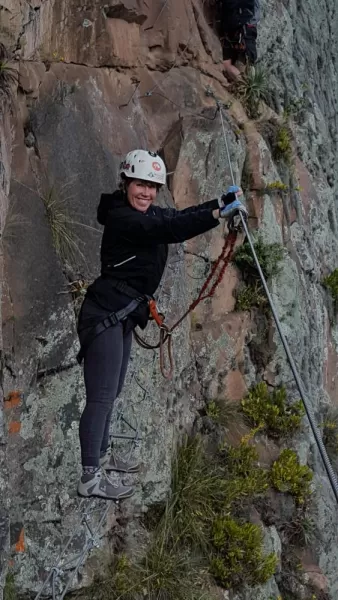 Seriously? We are not there yet? But, what an AMAZING view!!!!!!!!!!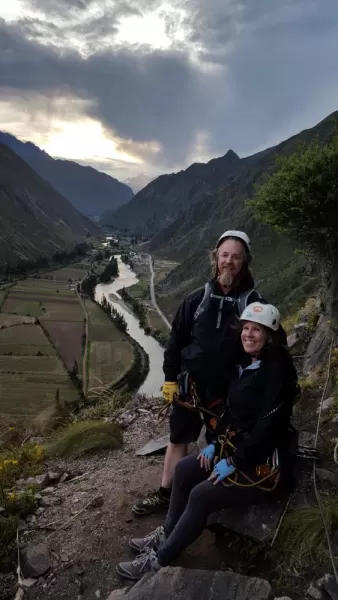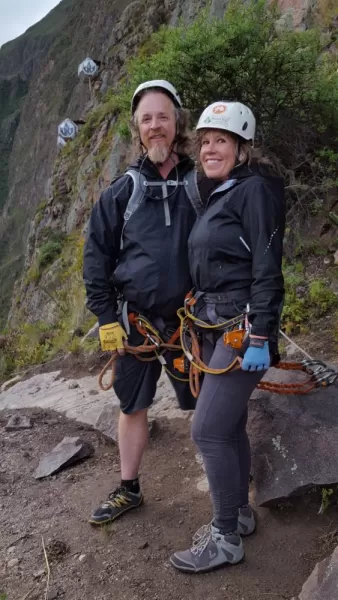 Made it!!!!!!!!!! YAY!!!!!!!!!!!! Trust me, it was not easy. We are awaiting our four course dinner, of which Ameriko delivered with
two bottles of wine. Phenomenal!!!!!!!!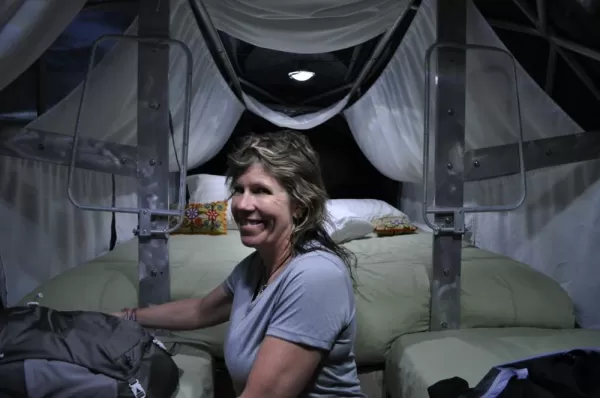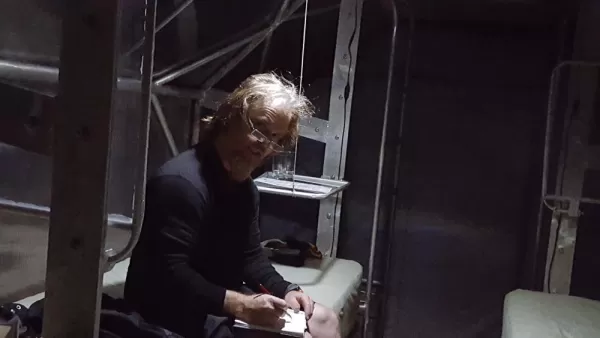 What you do not see, is the following morning's breakfast. We were served a breakfast for at least six people and then took six
zip lines to get back to the valley floor.
Truly, this was an amazing adventure and one we recommend completely and without reserve!