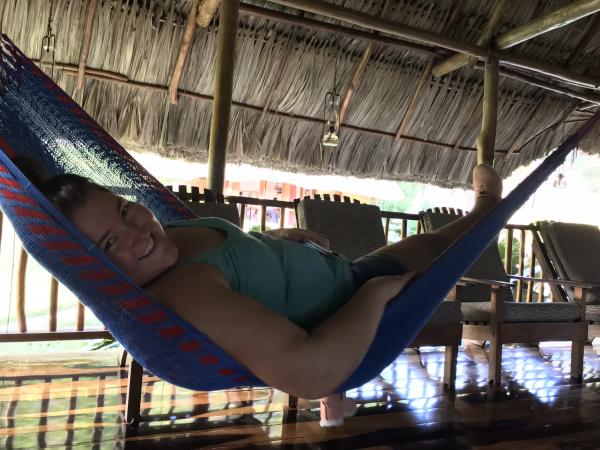 I've never been very good at going on vacation. I think this is a common malady for us westerners, our pocket Google-boxes give us access to work and home emails even as we sit sipping a rum drink thousands of miles away. Especially working as a trip planner my mind is always buzzing on vacation, trying to remember how long the flight took, are there a lot of taxi's around, what is the situation with money. It can be a little difficult for me to enjoy the moment and really soak it all in. Belize gave me just the reprieve I was looking for.
Though wifi is widely available throughout the country and I could have easily plugged in and kept my mind running with mental notes, the whole feel of Belize encourages you to stop and enjoy. Part of this has to do with how very easy travel in Belize actually is. Because the country relies so heavily on tourism for the local economy Belize is built for ease.
What is the situation with money? USD and Credit Cards widely accepted. Easy Peasy
How do I communicate? National language is English. Done
Where should I go to eat? Literally anywhere - okay, I'll expand on this in another post, but really its hard to go wrong.
How do I get around? 15-20 minute flights link up most sections of the country with numerous departures per day or if you're not going to far, catch one of the numerous taxis. No problem
The best part of Belize is just how easy everything felt. I didn't spend much time worrying about my excursions or pick up times because just being in Belize felt like a breath of fresh air. I was so busy enjoying each moment that I often even forgot to take pictures or any notes at all and I hope that is everyone's experience when they visit Belize. Sit back, relax and enjoy - you know you want to.