What an experience, snorkeling in Belize. Though I've snorkeled in the BVIs and both the Caribbean and Pacific sides of Costa Rica, Belize tops my list of favorites. Hol Can Marine Reserve seemed to have a little bit of everything, schools of fish, moray eels, nurse sharks, rays, and an abundance of coral in all different shapes and sizes. The protected area is vast, but the region were pretty much everyone goes to snorkel is small. We were there with at least a dozen other boats which immediately made me a little weary. Once we were in the water through none of that really seemed to matter. We did come across a few other groups, but our guide was skilled at guiding us and I hardly noticed as I swam past humans because of just how much there was to see below.
If you've never snorkeled before, no problem, the guides instructed us in all the details of keeping our masks clear and sealed. We had the option to take life jackets or not and for those who like to dive down they gave a quick refresher on regulating your air. It was easy and fun and even Tim, an experienced diver, said he's never seen such a high concentration of species in one outing.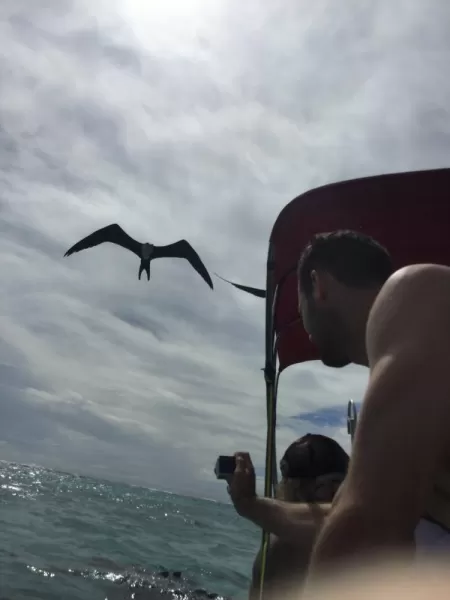 Our second and last stop was Shark Ray Alley where the nurse sharks immediately surround the boats knowing the a meal is coming. A bucket of chum is dumped off the back of the boat in the water and guests are invited to jump in and swim around with the sharks. The experience was thrilling and a little terrifying but petting a shark is definitely something I'll never forget. 

Pro tip: Don't forget your GoPro! I was super envious of the guy who captured an underwater shot of himself holding a 3 foot nurse shark. That is one of a kind!