Our itinerary allowed us a few days in the junlge, but in retrospect I wish we had a few more. There is so much to see and do! Tim and I didn't feel up to a 12 hour day to visit Tikal in Guatemala so I has scheduled us for a much shorter excursion to the ruins at Xunantunich. Located just 30 minutes from our lodge, Ka'ana, we figured we would explore the ruins in the morning and still have plenty of time to catch some rays by the pool in the afternoon.
We planned to meet our guide at 8am but around 6 our phone was ringing letting us know that the river was flooded and we would not be able to visit the ruins. After a little discussion our guide recommended the ruins at Cahal Pech. Located just above the town of San Ignacio the drive would only take 15 minutes and there was still plenty to see here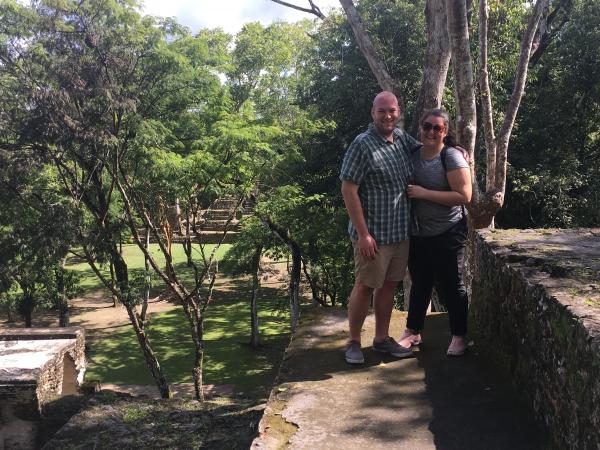 Though not as large as the ruins of Xunantunich, Cahal Pech offers a variety of structures to explore including terraced temples, sleeping quarters and a ball court. More interestingly, there have been numerous artifacts found at this site as opposed to Xunantunich. Most enjoyable was the absolute lack of people. We saw two of three other small groups but since this isn't one of the hot spots to tour the crowds are virtually non existent. 

For someone like me who is interested in ruins but by no means an aficianado this was the perfect tour. A few good pictures, some interesting history but not a crazy long day. Plus,we ate termites - Tim actually asked for seconds!