Alaska is not only a wildlife-rich destination.  It is a culturally-rich destination as well.  I hadn't consider this as much as I should have before I booked my cruise.  However, I was very grateful in the end for the knowledge and experiences of the native Tlingit tribes we were able to see on our trip.  The word Tlingit is pronounced "clink kit" (or something to that effect) in English.  In Sitka, we viewed a wonderful performance from the Klingit dancers.  They showed us a series of dances that includes different drums and movements.  In the center of the hall there was a area for burning fires and the performers invited us to join them in a dance around it. Afterwards, we spent some time outside the hall taking photos and chatting with the families.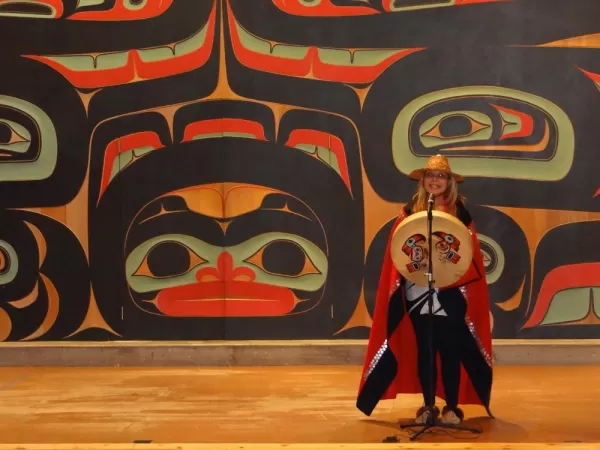 The following day we arrived in Petersburg and were greeted by the Sons of Norway community.  The invited us in to their hall and performed a few traditional Norwegian dances by the youngsters of the group.  They continue to pass down the art of these dances from generation to generation.  The majority of the families in Petersburg sustain themselves by working in the fishing industry.  They provide a large quantity of salmon to the rest of the world.  The children who performed also baked several different cookies and treats for us to purchase.  The donations went to further the work of the Norwegian community group in sustaining the traditions for the next generation.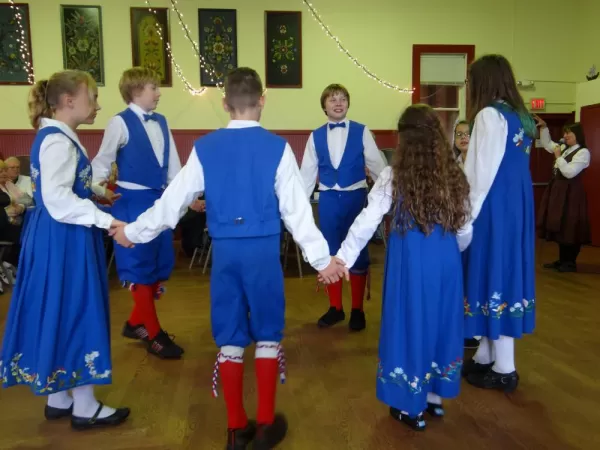 We visited the local museum in Wrangell the following day. They took us out to Petroglyph Beach which is a State Historical Park in Alaska.  It was a twenty minute walk from the main town and when we arrived, the sun shone down on the beach with such clarity.  

Our guide walked us down the beach and pointed out the petroglyphs along the way. She poured water over them and suddenly stood out against the rocks. They do not know exactly what motivated the artists to create these rock carvings.  Some think that they were created to commemorate different events in the history of past tribes.  Other archeologists believe they were used to communicate between peoples who moved over these lands in the past.  On one part of the park there is a stand where you can read through the history of the park and create your own petroglyph drawing to take home.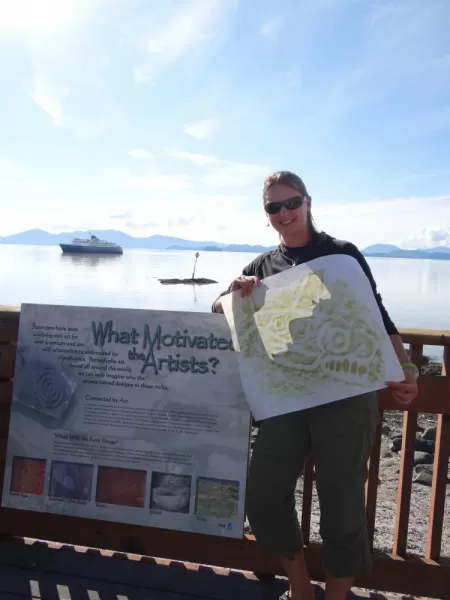 Later on in cruise, we stopped by Ketchikan, Alaska and took a walk around the town.  When we pulled in to the harbor there were a few other ships docked but we were the smallest by far.  We were parked at the end of the pier and quickly filed off onto the waterfront.  The other passengers boarding their floating cities sat in long lines that wrapped down the pier and into town.  We were so thankful for our ship and the personal service we received!