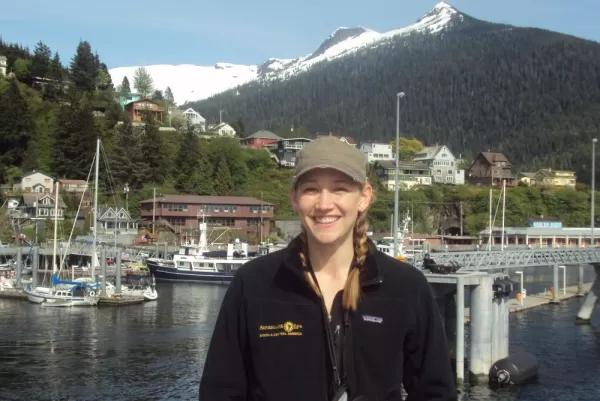 Continuing our love affair with Alaska, we are living vicariously through Adventure Lifer, Marissa, and
this short clip of her adventures
in Alaska. In mid-May, Marissa spent a week in the famous panhandle. Spreading her time between hiking to caves, a camping trip, taking a polar plunge, and sea kayaking in one of the last remaining frontiers, her home-base for her
Alaska voyage
was the 49-passenger expedition vessel,
Wilderness Discoverer
. And the whales were in rare form as well!
Alaska's southeast panhandle, also known as the Inside Passage, is a scattering of wildlife-rich islands, national forests, glacier-carved landscapes and secluded port towns rich in local culture. Find incredible glaciers of Tracy Arm Fjord and Glacier Bay National Park. Cities like Sitka and Petersburg offer an eclectic variety of cultures for historic Russian whaling stations to a traditional Scandinavian fishing community. The nutrient rich waters of Frederick Sound and Point Adolphus provide ideal habitat for humpback whales and orcas -- wildlife enthusiasts and scientists (and Adventure Lifers) alike, flock to the area to admire the abundant whale populations.
Welcome home Marissa!