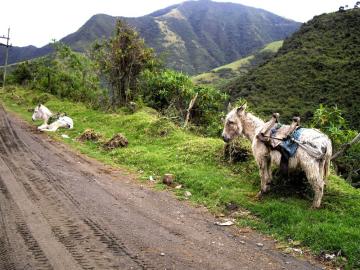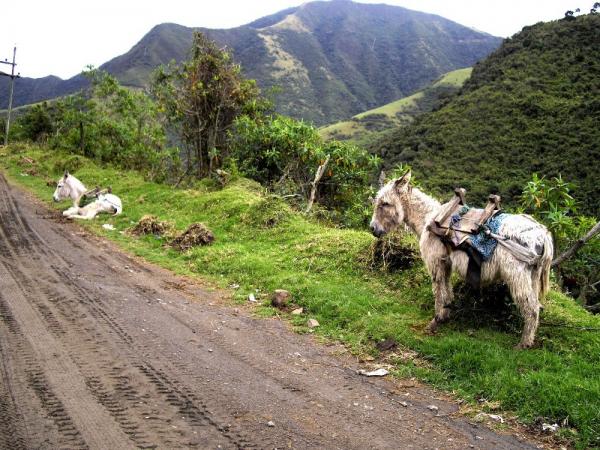 I just had my third shower and the day isn't over yet. The cabins don't have glass windows, just mosquito nets. Though it doesn't get quite as hot and humid inside the cabins, nothing dries. Just to make it clear, each room has a "dry box" where we are supposed to keep electronics, all our books and papers as they may get damaged leaving them out in the cabin.
Today, we get up at 5am to visit the Parrot Clay Licks. We get to see quite a bunch of parrots mostly green ones. (You'll see my excitement for anything flying decline of the next few days…)
After lunch I am brave and go swimming in the lagoon which is full of piranhas. I know this because one group is piranha fishing right from the sundeck. One thing suddenly becomes clear as I swim around the lagoon: our guide told us the piranhas are vegetarians, so it's safe to swim. The kicker is: the group fishing piranhas uses worms as bait not plankton. Get it?
In the afternoon we head out to the canopy walkway which is about 50m above ground and way above the trees. After 2 hours of bird watching, my patience wanes. Bird watching will not be my forte. We just left a little late for the walk back to the lodge, so that we end up walking in the dark through the rainforest (Fernando before the hike: "You don't need flashlights, we will be back in daylight." – this will become a theme…). There are lots of creepy sounds in the dark, if you ever noticed. I am in luck though, there are glowflies showing us the way.
We are off to a nightly canoe trip on the lagoon. The moon is shining, the stars are hanging low. The lagoon is dark and quiet. The canoe crosses it silently. Peaceful and nearly romantic were it not for those big yellow eyes looking at us from the water. There are about 12 caimans in the lagoon raging from 1.5m to 3m in length. And one sits right below the sundeck…