When choosing an Antarctic vessel, there are many different factors to consider including ship size and the number of passengers, level of on board amenity and overall cost. I chose to travel on the 88 passenger MV Ushuaia. This is one of the smallest and most basic ships plying the Antarctic waters and all passengers are able to go ashore at a time, as there is a 100 person limit for shore landings in Antarctica. The MV Ushuaia is a sturdy ice-strengthened vessel that was originally built in 1970 for the National Oceanic & Atmospheric Administration (NOAA.) The ship has a utilitarian "no-frills" feel to it. There are no hot tubs, spas or balcony cabins, but the MV Ushuaia's value is really in the quality of the guides and staff, programming and overall comfortable family type feel. This ship is not owned by a large corporation and certainly does not have any sort of corporate feel to it. As a solo traveler, I really appreciated this welcoming and homey feel and appreciated the opportunity to make friends from all over the world!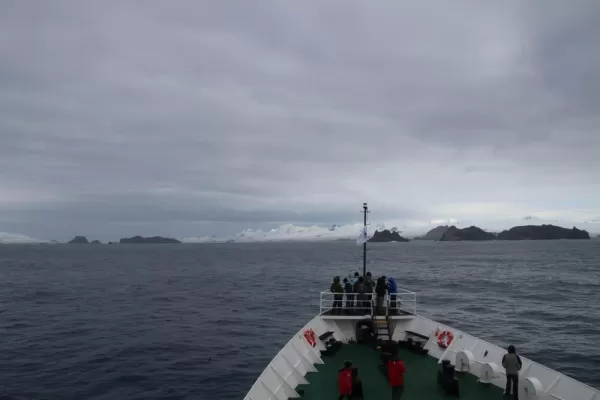 The staff on the ship was wonderful! Most of the staff are from South America and are bilingual in Spanish and English- so it was a nice opportunity for me to practice my Spanish. The expedition staff was very knowledgeable and gave presentations about biology and history during the Drake Passage. All lectures were given in both English and Spanish. The waitstaff was also particularly wonderful and even made me a cake for my birthday! It was certainly a birthday that I will never forget and a story that I will be telling for a long time. Surprisingly, there were actually a few birthdays on board and all were celebrated!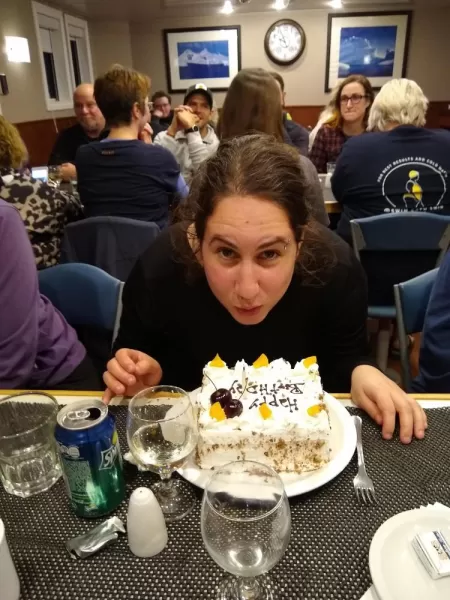 If you are looking for a no-frills laid back Antarctic expedition experience, the MV Ushuaia is a great choice with wonderful and attentive personal, clean and comfortable accommodations and delicious food!