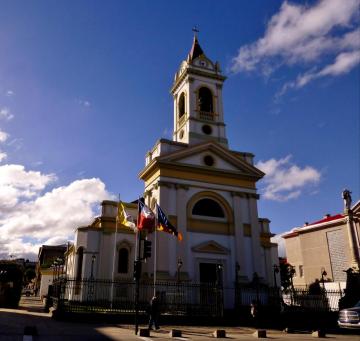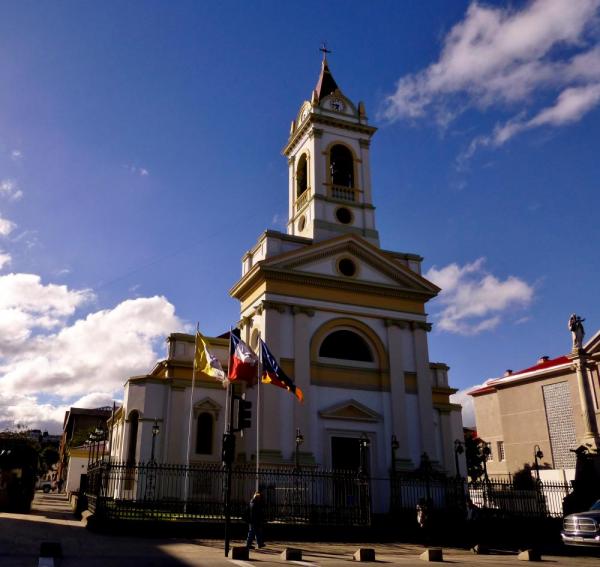 After more than 24 hours travel from Seattle and 3 flight changes in San Francisco, Lima, and Santiago we arrived in Punta Arenas around 2 pm. The Antarctica XXI staff was waiting for us in baggage claim. There were more than 10 Adventure Lifers on our flight. We got our first taste of the windy conditions in Punta Arenas as we walked with our luggage to the bus. The airport is about half hour drive from downtown.
We checked in to the hotel and waited a while to get our keys. We tried on our waterproof boots for size and adjourned to our room for a quick shower. These boots by BOGS were much more comfortable than The Wellingtons we had on our previous cruise. The welcome briefing was at 5 pm Welcome briefing in the Conference Room at Hotel Rey Don Felipe covering Antarctic Visitor's Guidelines, Zodiac Guidelines, and The Plan for tomorrow.
We were given a package of information, then came the under stated bad news. The previous cruise had been cancelled because the weather conditions were not conducive for landing the BAE 146. We might not get out the next day unless a window opened up for landing. Stand by for a wake up call. There was a contingency plan but we would not know if it would be invoked until the cocktails welcome dinner at La Pergola Restaurant, Hotel Jose Nogueira at 7:30 pm. We got an envelope with our dessert outlining the contingency plan for the next day.