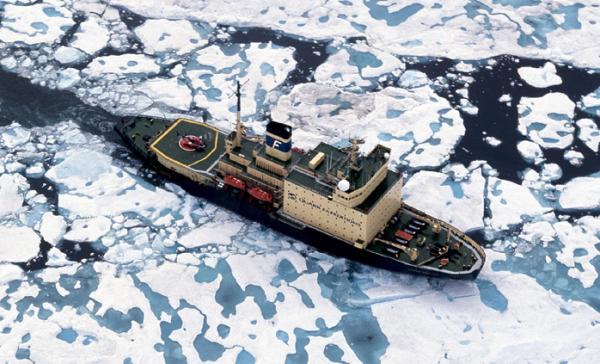 We are excited to announce that a true icebreaker,
Kapitan Khlebnikov,
 is returning to service for a series of Arctic expeditions in 2016!  This gives adventurers a chance to take part in four truly remarkable itineraries.  Also, when combined, the
four itineraries
offer the rare opportunity for a FULL circumnavigation of the Arctic!
This renowned ship is able to reach remote polar regions that are inaccessible to most other passenger expedition vessels.  
Kapitan Khlebnikov
was purpose-built in Finland for crushing through strong sea ice. Originally designed to take on the extreme conditions of Siberia, its 24,000 horsepower engine and ice-breaking technology will take you to remote places no other ship can.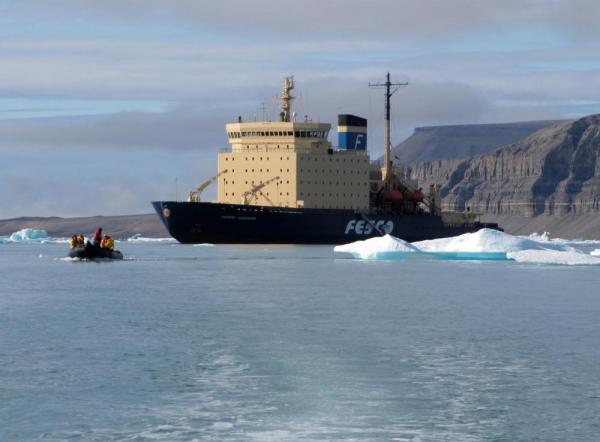 Refitted as a passenger expedition ship, the
Khlebnikov
features 51 cabins, a dining room, a lounge, bar, heated indoor plunge pool, sauna, auditorium, and boutique.  It is the only passenger vessel featuring two on-board helicopters, providing great opportunities for aerial sightseeing that few people in the world are likely to experience.
See all of the available trips on the
Khlebnikov
here
, and prepare to experience a legend.