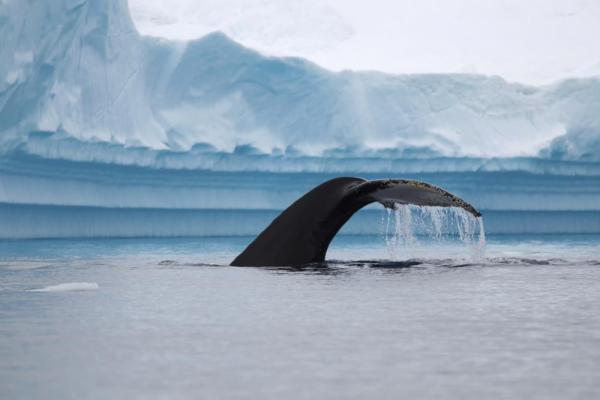 On a recent voyage of the
Plancius
, passengers were able to witness an incredible sight. While looking out at the edge of the sea ice between Northeast Greenland and Spitsbergen, they counted between 80-100 Bowhead Whales! That number of these great creatures, which grow up to 60 feet long, congregating in the same area is impressive enough. However, what makes this sighting monumental is that it is the highest number of Bowhead Whales ever recorded on one day in the Atlantic Arctic since the 17th century!  
The
IUCN Red List of Threatened Species
documents the previous record sighting was of 66 whales in 1983. This was estimated to be the majority of Bowhead Whales in Northeast Greenland and Svalbard. Recent surveys of the region have resulted in sightings in the single digits or even none at all. However, the recent sighting by those fortunate
Plancius
passengers proves that the Bowhead Whale population in the Fram Strait is actually on the increase. This is exciting news for conservationists, scientists, and travelers alike!
Find your perfect
Arctic expedition
with Adventure Life!