Can I just start by saying, I love Laos! It is an often overlooked destination in SE Asia, not having any beaches, but do yourself a favor and schedule a few days in Laos.
Our first day was spent in the city with our wonderful guide. Walking through the markets alone was an education. There were so many new vegetables, fruits, spices and meat that I had never seen before. Our guide was like an encyclopedia! We tasted a few things, but in general stayed away from anything fresh - as advised, most fresh produce should be avoided unless cooked.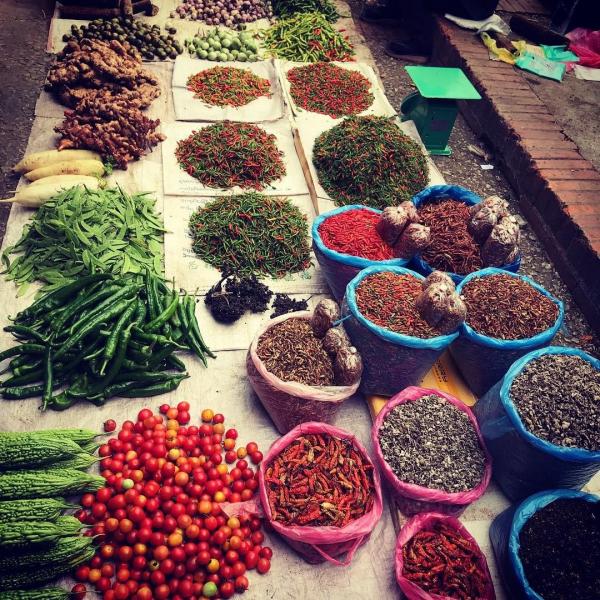 We visited a few temples and a museum and climbed a hill in the center of town with a temple on top and panoramic views of the city and the Mekong. 

In the afternoon, we tried Laotian whisky and watched the distillation process before boarding our private long tail boat and cruising down the Mekong. You'd never see it if you didn't know it was there, but high on one of the banks is a cave that houses thousands of Buddhas - wooden, ceramic, metal, stacked 30 deep in some areas. Our guide explained that once a year families are selected to place a Buddha in the cave. More wealthy families have more extravagant contributions - like the life size Buddha just inside the entrance - but each one is unique.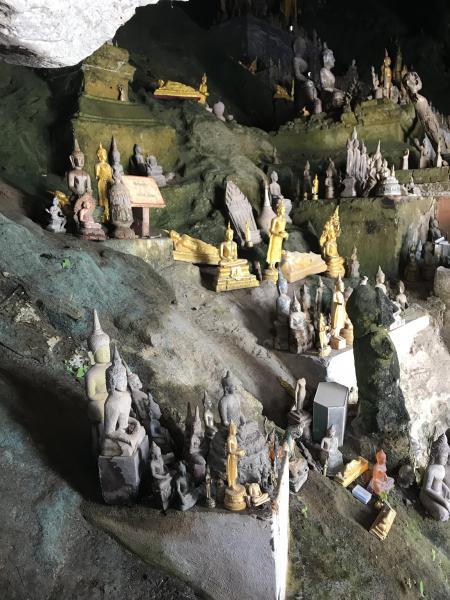 Luang Prabang is such a charming city. The whole city is a UNESCO world heritage site, so the classic styles prevail throughout the city. No buildings over three stories means the entire city feels more open and less oppressive. The French influence is clear here as it is in northern Vietnam. Walking through the former palace (now museum) felt at times like being at my grandmother's house, with its mid-century modern furnishings. It really put into context just how young Laos' independence is.