Friday and it's cold, but sunny. Winter is trying to fight off spring for another day, but it will lose this battle. Six days from now we'll be on our connecting flight to a new destination - Belize. Julie had talked about Belize this year; cave tubing, seeing Mayan ruins, hearing the howler monkeys and simply seeing something different. It was supposed to be our last full family trip, but our sons have jobs and vacation time comes at a premium so 9 days away wasn't in the cards. With delays in a few significant deals, state hockey tournaments and national hockey tournaments, it almost didn't happen at all. Finally, with a couple of big things clearing I decided to look for possibilities. Flights were easy - accommodations - not so much. After scouring sites, emailing, chatting and calling, it was apparent that planning a trip two weeks out was, well, poor planning. Ready to give up I called a travel agent with Adventure Life and after convincing her that I really was looking for a trip in 2016, not 2017, she accepted the challenge with the caveat that I shouldn't expect too much. Several days later, through her hard work and probably some dumb luck, we had an adventure pieced together.

85 and sunny. The simple forecast that seems to prevail in Belize this time of year. Bug juice, 98% DEET - check. Tevas, quick dry shorts, swim suits, flashlights. It's the organizing phase of trip planning now. It's all about figuring out what to bring without looking like the Howells from Gilligan's Island. Do we need shots? Great, the girl's passports are expired. Photos, government applications, seventeen forms of official ids to prove the girls that look just like us do indeed belong to us. Who is going to feed Reg, Reginald when in proper company, our six-year old goldfish that seems to survive despite the chaos in our family. Dogs, cats, lizard - all critters who can't cook for themselves or flush a toilet. That's where the boys come in - it's nice to have them around in our absence to handle some of those sundries.

These six days will disappear all too quickly and we will be on our 5:05 am flight before we know it. Wait, 5:05 am, that means we need to get to the airport at 3:00 am. Who will get up then....boys!
Want to Go?
country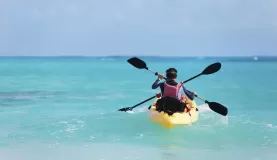 9 Day Tour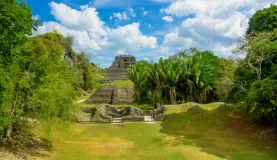 8 Day Tour