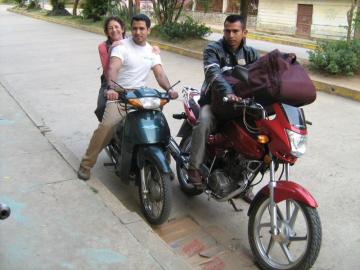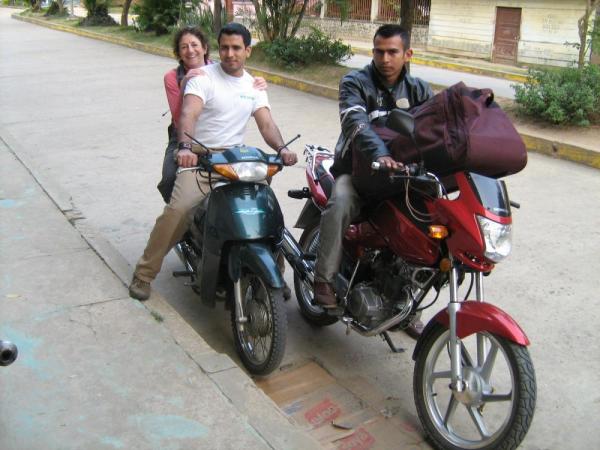 Caminamos casi todo el día hoy. Estoy fascinada con el hecho que todo está relacionada al uno al otro. Supe antes, pero para ver esto con mis ojos es un regalo. Los árboles, las plantas, los insectos, los pájaros, las flores—todos crecen porque trabajan juntos. Nosotros nos necesitamos al uno al otro, pero es muy fácil de olvidar. Los indígenos saben y pueden vivir sin la tecnología y parecen de tener más respecto de la naturaleza que el resto del mundo. (No digo que tienen una vida fácil, pero hay veces cuando pienso que una vida menos complicada es mejor, pero no sé.)
Nadé en el lago. Tuve que bañarme antes porque nadie puede entrar el lago con crema por el sol o la pulverización contra los insectos para proteger el lago.
En la noche fuimos en una canoa para buscar caimanes y vimos unos, pero solo vi un ojo de cado uno porque tienen sus ojos en cada lado de sus cabezas.
TRANSLATION: Hiked much of the day in the rainforest. It is so amazing how every living is so interconnected with everything else. I knew this before, but seeing this with my own eyes is a gift. The trees, the plants, the insects, birds, animals, flowers, all flourish because they each do their job. We really all need each other on this planet. The indigenous people know so much and can live off the land without the technology that the rest of us have. We could learn so much from their profound respect for nature. (I'm not saying that they have an easy life. Quite the contrary, but perhaps a less complicated life is a better one. I don't know.)
Swam in the beautiful, pristine lake. No bug spray or sunscreen allowed in or near the lake or on any person using it. Makes sense!
In the evening went in a canoe to look for caimans (alligators) & of course saw several. Since their eyes are on the sides of their heads, you can only see 1 eye, that's kind of florescent, looking at you.