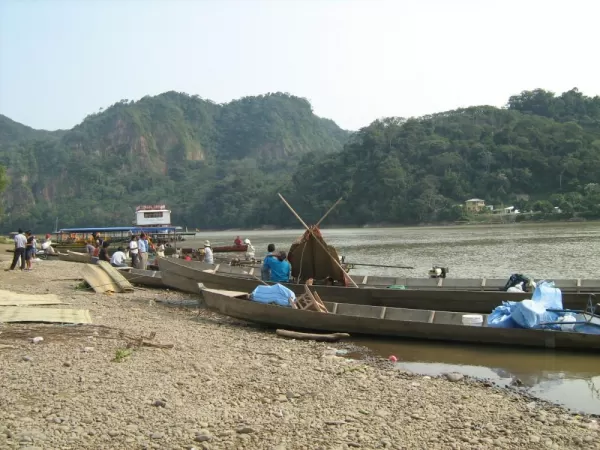 Porque mis compañeros se fueron, pasé el resto de mi tiempo en Chalalán con Richard, mi guía. Hablabamos español. Pasamos todo el día en la selva. Vimos chanchos negros, pájaros amarillos que estaban comiendo con mucho ruido. Nadamos en un rio donde estaba demasiados mosquitos, pero no importa.
En la noche, después de comer el bagre que el hombre de mi canoa había atrapado el lunes, escuché a música tradicional, bailé y aprendí más de la cultura indigena que estába muy interesante.
TRANSLATION: The people with whom I had been hiking with, the only other Americans I encountered the whole time in Bolivia, left this morning. Therefore, I had the whole day alone with our guide. Hiked the whole day. Swam in a lovely river where I was practically eaten alive by mosquitoes and sand flies. Saw large black wild pigs, yellow birds that were loudly eating nuts.
That night, after eating the catfish that had been caught on the river by 1 of the men navigating our canoe to the ecolodge, listened to traditional music, danced, & learned a little more about the indigenous culture. Very interesting.