When to Visit Borneo
Beautiful Borneo is at its most inviting from
March through October,
when the weather is warm and dry, and rainfall is low. Temperatures are comfortable, ranging between 70-90°F (21-32°C).
May is the best month to visit Borneo
due to the generally dry weather, without higher rates.
One can enjoy the beautiful island in all its splendor, from climbing
Mount Kinabalu
(the tallest mountain in
Southeast Asia
) to searching for whale sharks, turtles on Lankayan island, and seeing endangered orangutans in the wild.
The weather in Sabah is ideal for hiking and trekking during May as rain is less likely. This is also an excellent season for world-class snorkeling and swimming, with the sun shining and powder-white sands on the beaches of Kota Kinabalu, Gaya Island, and Sipidan.
Borneo Seasons at a Glance
Wet Season (September-February): Rain with frequent afternoon downpours, less tourist traffic.
Dry Season (March-early September): Short showers in the afternoon, along with hot & humid temperatures.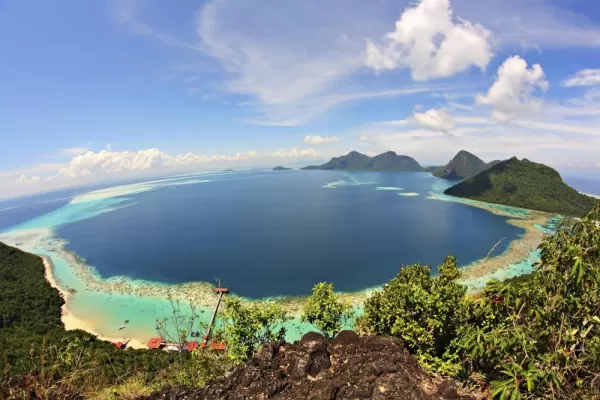 Borneo Weather and Average Temperature
With warm spring-like and hot summer temperatures all year and little rain,
Borneo
is a great destination at any point of the year! Unlike its
Southeast Asian
neighbors, Borneo lies south of the Typhoon Belt and enjoys relatively dry weather while the rest of the region is drenched in torrential rains. Nicknamed "The Land Below the Wind," Borneo has been a longtime haven for seafarers seeking refuge from typhoons and is now a year-round destination for adventurous travelers.
Temperatures are steady throughout the year, regardless of precipitation. The lowlands (
Kota Kinabalu
, Sandakan, and coastal areas) enjoy temperatures between 80-90 F (27-32 C) year-round and the highlands (Renau,
Kinabalu National Park
, Crocker Range) maintain 65-75 F (18.-24 C) monthly temperatures.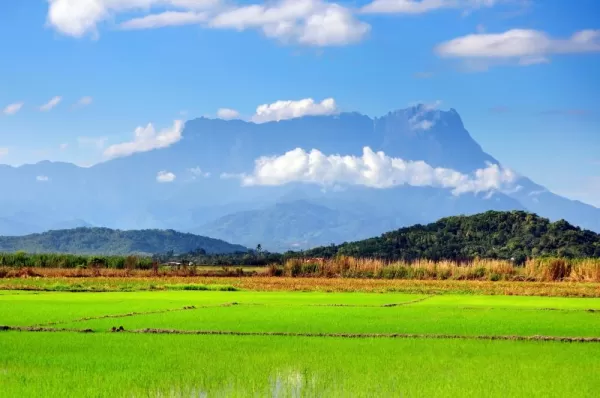 Depending on the activities you are planning for your Borneo tour, keep in mind the following:

Wet Season in Borneo (Late September through February)
Rainfall is typically quite sporadic during the wet season, which has an average of 15 rainy days per month, with sunny mornings and showers lasting a few hours in the afternoons. Weeks can go by with no rain and then frequent downpours coming in. This means you can enjoy fewer crowds, lower "tourist prices" at local markets, and generally great weather.

Dry Season in Borneo (March through early September)
While short rain showers are frequent in the afternoons, high humidity conditions will make you grateful for the precipitation as a chance to cool off! April is the driest month, averaging fewer than 10 rainy days. This is a great time to see wildlife along the Kinabatangan River or set out to summit the towering Mount Kinabalu. This is also the best time to visit Gaya Island, as the sea conditions are calm.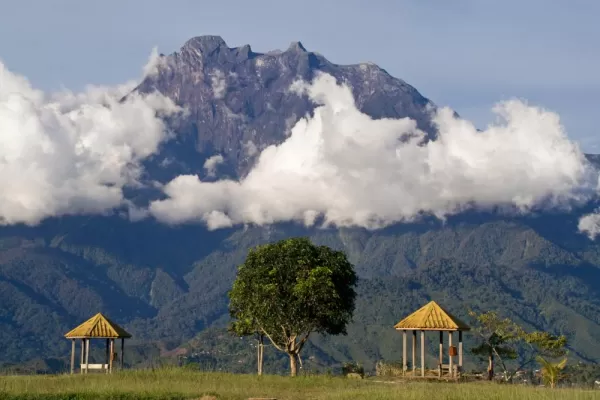 Climbing Mount Kinabalu
Although travelers tend to summit
Mount Kinabalu
during the shoulder months of the wet season, we recommend you
plan your climb between March and August
. You'll definitely want to avoid October, November, and December to minimize the chance of cancellation due to heavy rainfall.
Wildlife Watching
Orangutans
The ideal time to see orangutans in Borneo is from April to August, as they are more likely to concentrate around water and food sources when the weather is driest.

Proboscis monkeys & Pygmy elephants
March through October is ideal for viewing both proboscis monkeys and pygmy elephants.

Birdlife
Although indigenous birdlife can be observed throughout the year, October to April is the optimum time to see migratory species.

Whale Sharks
Divers looking for some of the largest whale shark species in Borneo's clear waters should head to Lankayan in April or May.

Turtles
Visitors seeking an experience of swimming with turtles should head to Sipadan in July or August, as they make their way to the shore to lay their eggs.

A necklace orchid gracefully spilling over a dead log along the trail in Kinabalu National Park (Sullivan Peraino)



Kinabatangan River and Sukau Rainforest Lodge Flora and Fauna
For those planning a visit to the Kinabatangan floodplain or
Sukau Rainforest Lodge,
the blooming season is between
April and October
, but wildlife can be seen here year-round.
While rainfall can open up river channels that are not accessible during the dry season, heavy rains can make wildlife difficult to spot.
Budget Travelers
March is the best month to go to Borneo on a tight budget,
when whale shark season begins. This time of year comes with fewer tourists and less rain. Staying at some of the island's most luxurious lodges will cost a quarter of regular fees at this time of year.
If you're interested in experiencing the wildlife, ancient ruins, and tranquility that comes with a trip to Borneo,
contact Adventure Life now
!