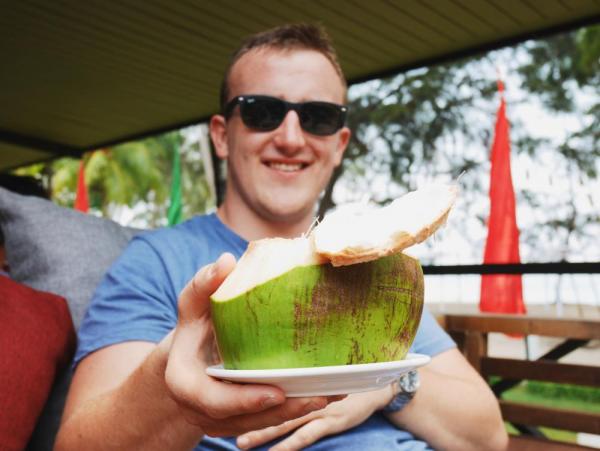 :
Borneo has great beaches for sipping straight from a coconut
With pygmy elephants, orangutans, Atlas moths and the world's biggest flower, it's hard to imagine Borneo's treasures extending beyond the forest. The truth is, the jungle is only half of it. To the east of Sandakan lies the Semporna Archipelago, considered one of the best diving sites in the world. Back on the western side of the peninsula, in Kota Kinabalu, dozens of islands are scattered off shore, with crystal clear turquoise water, exquisite white sand, neon coral and fish in more colors than a box of crayons. I spent a day drying out from the jungle humidity on Manukan Island, snorkeling, sunbathing, and toasting to my Bornean adventures with a Tiger Beer.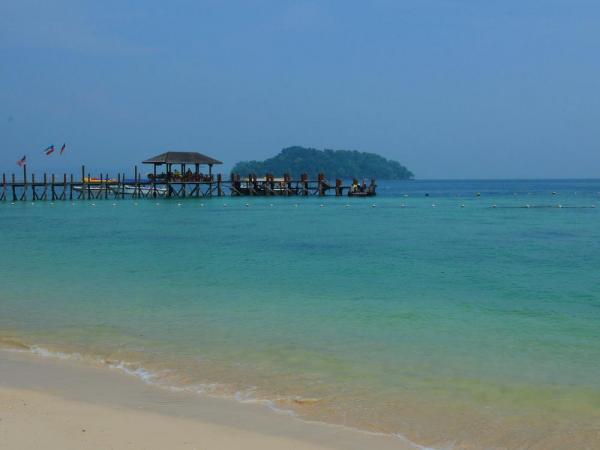 Manukan Island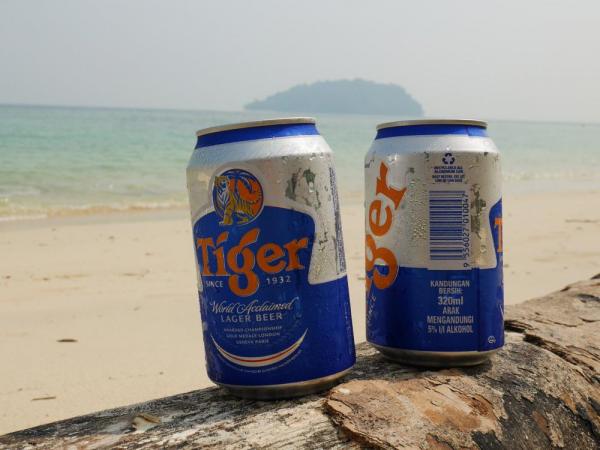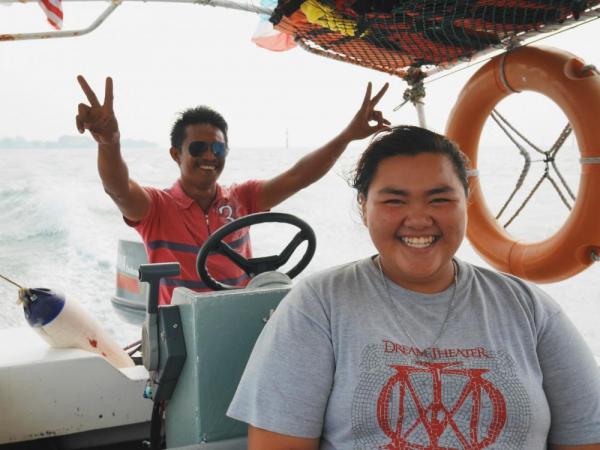 Our incredibly friendly boat captain on our way to the islands
There have not been many places in my travels that have left me with an immediate thought of, "I have to get back here," but Borneo is definitely one of them. The Danum Valley Conservation Area, the Maliau Basin, and the Semporna Archipelago are all places I can't wait to explore. For now, though, I am overjoyed with my introduction to Borneo, the state of Sabah, and the incredible people and wildlife that call it home. I am filled with a deep appreciation and concern for the biodiversity that clings to the cliffs of Mt. Kinabalu and roams the floodplains of the Kinabatangan River. I urge you to make the trip here and experience it for yourself, because Borneo is truly a place you have to see to believe.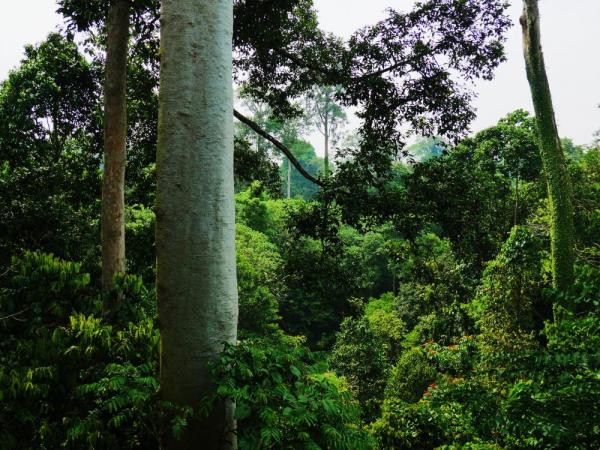 Borneo's lowland dipterocarp forest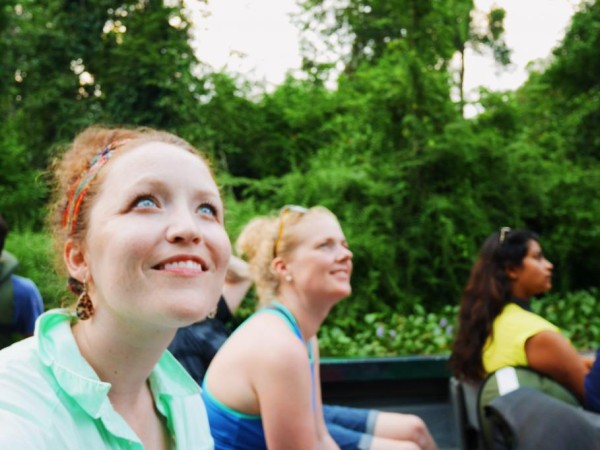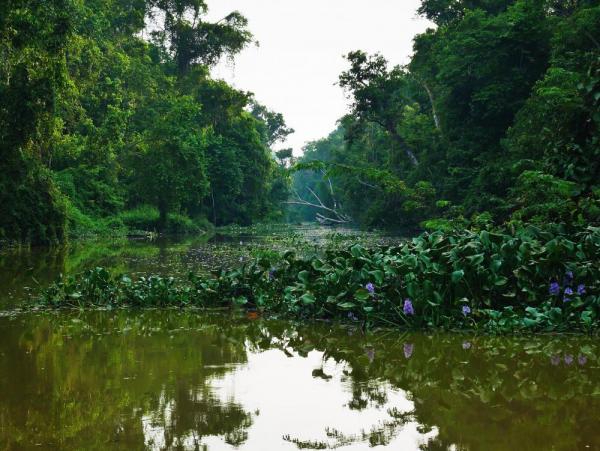 Meandering up a side stream on the Kinabatangan River