Have questions? We're here.

Get inspired by the possibilities.
Change and customize this trip to make it yours.
Borneo's Peak: Mount Kinabalu Climb
Example 3 Day Tour
Conquer Borneo and Malaysia's greatest peak, Mount Kinabalu! Trek with your naturalist guide through Kinabalu National Park, one of the most biodiverse areas on the planet and a UNESCO World Heritage Site. As you hike up to13,435 ft., search for the world's biggest flower, pitcher plant, and moth - all found on Mount Kinabalu! Stay overnight on the mountain before making your way to the summit early the third morning for a once-in-a-lifetime experience of seeing the sunrise high above the clouds. Return for boasting privileges of conquering one of the world's great mountains.
Day-by-Day Summary

Day 1 : Foothills of Mount Kinabalu
Day 2 : Trek to Laban Rata
Day 3 : Summit Mount Kinabalu | Return to Kota Kinabalu
Highlights
Climb to the summit of Mount Kinabalu, the tallest peak in Borneo!
Hike Kinabalu National Park, one of the most biodiverse areas on the planet
Find the world's biggest flower, pitcher plant, and moth!
Trip Snapshots
Day 1 Foothills of Mount Kinabalu
Meet your guide in Kota Kinabalu and drive 2 hours overland (55 mi.) from sea-level to the foothills of Mt. Kinabalu at 5,000 feet. Make a short stop along the way at the Nabalu market to savor local fruits. As you wander the market stalls, peek through the trees to catch a glimpse of the impressive Mount Kinabalu towering on the horizon. Arrive at Kinabalu National Park this afternoon, home to over 6,000 plant species, of which 1,000 are orchids. The majority of Borneo's mammal, bird, amphibian, and invertebrate species are also represented within the park, creating one of the most biologically diverse places on the planet and rightfully claiming UNESCO World Heritage Status. Visit the Education Centre and Mountain Garden in Kinabalu National Park with your guide, then head to your hotel for a good night's sleep before beginning your climb. Temperature at the park is around 14°C - 25°C. Stay overnight in the park.
Day 2 Trek to Laban Rata
1 Breakfast, 1 Lunch, 1 Dinner
Wake this morning to the sound of the montane rainforest, listening for the calls of one of Kinabalu National Park's 326 bird species. Meet your certified Mountain Guide and porter and drive to the trailhead at Timpohon Gate, 6,000 feet above sea level. Climb for 4 - 6 hours, hiking into the higher cloud forest and eventually ascending into the alpine meadows, finally arriving at the Laban Rata Resthouse. This dormitory-style refuge clings to Mount Kinabalu at 10,700 ft., providing a half-way point on your journey to the summit and a cozy atmosphere to gather your strength for the next day. Take in the spectacular view while you eat a hot meal after a long day of hiking. Don't forget to look around for some of the carnivorous pitcher plants along the trail! Temperatures tonight range from 50°F - 65°F.
Day 3 Summit Mount Kinabalu | Return to Kota Kinabalu
Start your ascent at 3 am to reach the summit in time for the sunrise - a view you never forget. While the sun peeks above the sea of clouds, watch Borneo come to life as daylight takes hold. At 13,435 feet, you are standing on the highest point between the Himalayas and Papua New Guinea. Take photos and soak up the view, then return to Kinabalu National Park Headquarters for late high tea and transfer back to Kota Kinabalu.

Notes
Select a Date
Rates may vary based on current exchange rate.
Included
2 Breakfasts, 3 Lunches, 1 Dinner
2 Nights Accommodations

1 Night Hotel
1 Night Lodge

3 Days Guide Service
2 Days Locally Hosted Guide Service
Park Entrance Fee
Excluded
Both International Arrival and Departure Transfers are excluded.
International Flights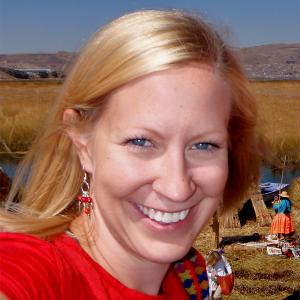 We Love to Talk Travel
Call
1.800.344.6118
or
Chat Now
I could not be happier with my Adventure Life experience, from beginning to end. I travel a lot, and I think your company and personnel do an outstanding job. I truly appreciate your professionalism, attentiveness, and flexibility. I wouldn't hesitate to recommend your company and would be happy to serve as a reference.
Constance Block
When to Go
Good to ideal period to travel, and many people choose to visit at this time.
Chance for unpredictable weather but with fewer visitors.
Borneo Travel Guide
Favorite Borneo Tours & Cruises