Our group met early in the evening in the One & Only Palmilla's herb garden - a quite peaceful locale on the property. The herbs used in the hotel's restaurants are grown here. The aromas of basil, rosemary, mint and thyme waft around the enclosed gathering area with a private bar and lovely covered dining area. The table was set with eight flutes of tequila, some limes, and a few amuse bouche bites. I must admit I was nervous, if not apprehensive about this tasting. My knowledge of tequila, as with many people from the U.S., is "lick the salt, take the shot, and suck the lime." That can still be a part of the experience, but as I found out this liquor is so much more complex than I could ever have imagined.  Ernesto, our teacher as well as wine and tequila master,  quickly dispelled this extreme simplification of the liquor.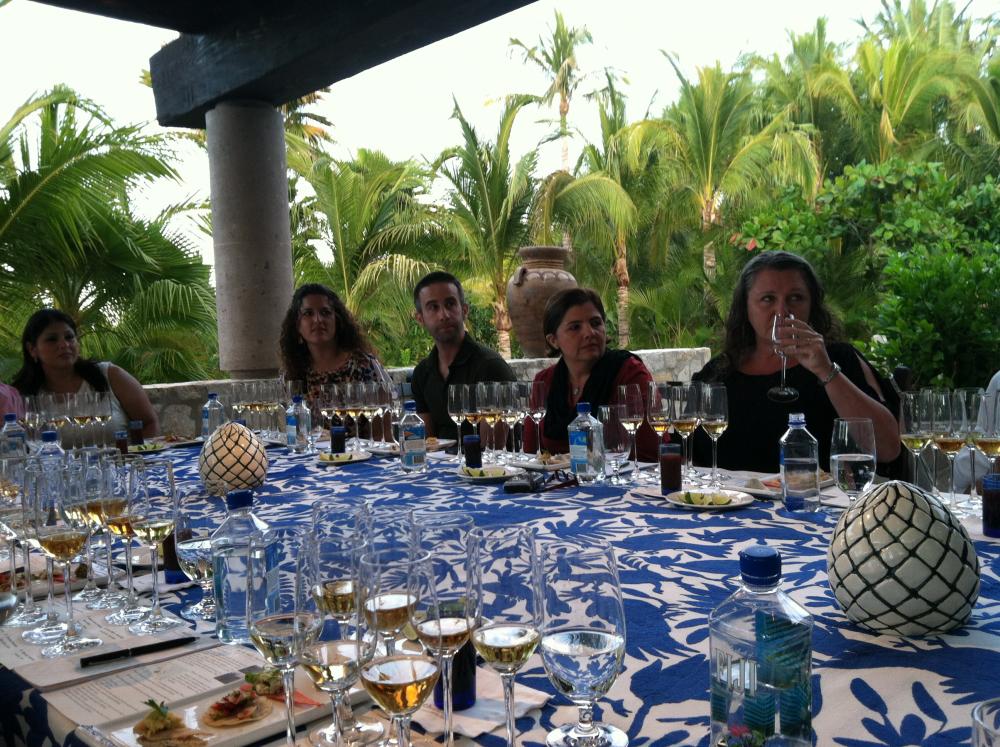 The name tequila was adopted from the region in which the drink originated some 200 years ago. Today this region is in the highlands of Jalisco (there are a few other states it can be produced), and it can only be called tequila if it is from these areas. It is through the distillation of the fermented heart of one specific variety of the Blue Agave plant that we get this spirit. Ernesto dispelled the rumor of the tequila worm - which was a gimmick started in the 1940s for low-end Mezcal, another spirit made from a different variety of Agave.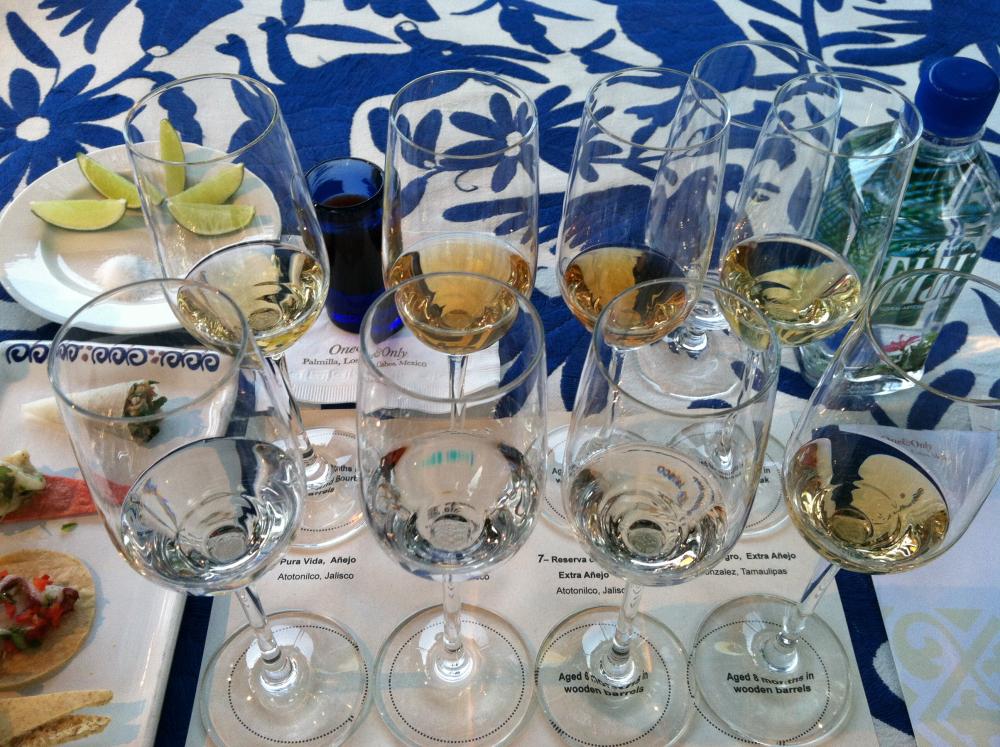 Before me sat eight small wine glasses in varying degrees of silver and gold. We start slowly by lightly smelling, then taking a very small sip to prepare the palate. A little bite on a lime can help with the bite that is likely to come with the drink.  The first glasses we try are the Silver or
Blanco
, it is un-aged and bottled immediately after distillation.
Blanco 
is the youngest of the family; it has a bit more of a brashness of youth in its initial taste, but it leaves your palate sweet and clean. Typically, it is had as an aperitif to get you ready for an evening of good food. The next one we try is
Oro
, or Gold; it is rarely 100% agave and sometimes even food coloring is added.
Oro
is the party girl of the family, and you can find her behind every bar from Chihuahua to Missoula to Amsterdam. She gets around and is commonly used for margaritas, although the
Blanco
has the cleanest flavor for mixing. We then moved on to,
Reposado
, or Rested, tequila aged for a minimum of two months but less than a year in oak barrels. This is the devastatingly handsome older brother of the tequila family. There is a complex sweet taste of butterscotch and vanilla that leaves you wanting to know and taste more. A little bit of lime allows you to explore his darker, smokier side. He is someone you could spend an evening with, but take care as he has a dangerous side. The grandfather of the family is
Anejo
, or Old; lolaged a minimum of one year to three years in oak barrels, (and
Extra/Ultra Anejo
, over three years in an oak barrel). It as a bold, rich flavor that takes the
Reposado
's smokiness to a whole other level. He has been around the block and knows how to please with a deep earthy and, at times, dark chocolate flavor.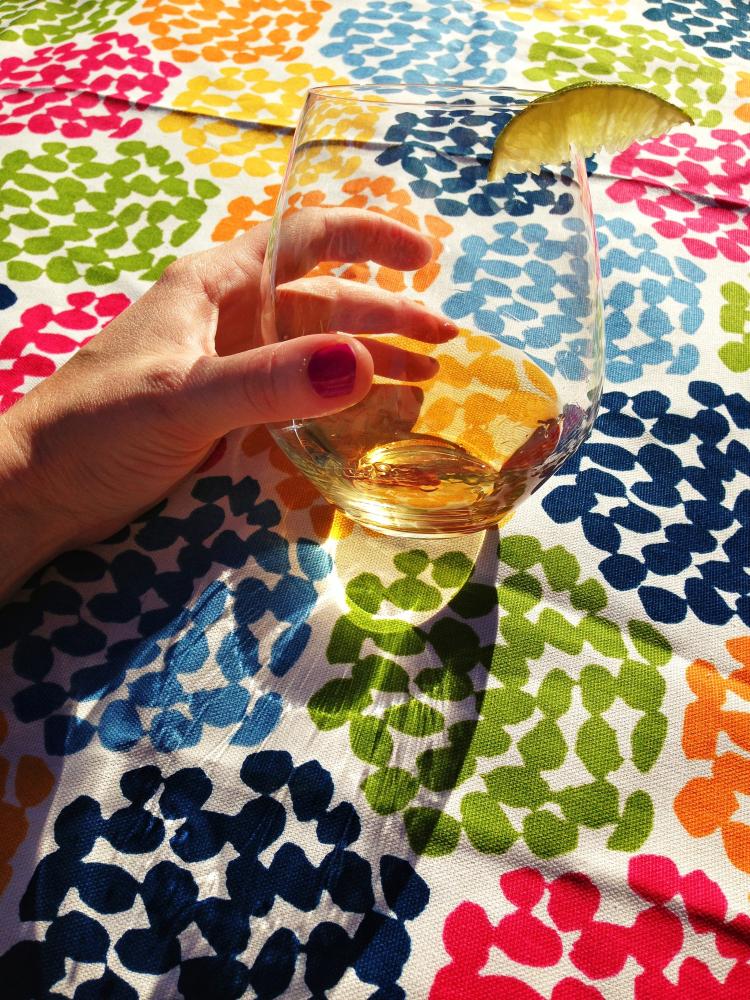 I learned that tequila doesn't have to be scary or drank quickly. It is a liquor that can be appreciated by taking it slowly, sip by sip. Much like
great travel
, it is something best taken day by day, experience by experience to fully appreciate where you are and who you are with.
Click here to read more about Laura's luxury Mexico tour.