The sea, once it casts its spell, holds one in its net of wonder forever
.
 - Jacques-Yves Cousteau
Nestled between the Baja California Peninsula and mainland Mexico is the Gulf of California, also known as the Sea of Cortez. Famous oceanographer and marine conservationist Jacques-Yves Cousteau called this area "the world's aquarium" because of its immense diversity. This little bit of sea holds one-third of the Earth's marine mammals, some 900 birds nest or migrate through the gulf throughout the seasons, and nearly 900 fish call this narrow but deep and fertile trench of water home. I was fortunate enough to spend a couple of days exploring this unique area that once enchanted Jacques-Yves Cousteau. We arrived La Paz and immediately hopped on a motorboat headed for the the UNESCO World Heritage site of Espiritu Santo Island to snorkel with some friends I had meet on a previous trip to the Galapagos: sea lions! Yes, I have a tendency to anthropomorphize animals, but these playful, mischievous, intelligent animals really do make you feel like you have met a friend under the sea. The young pups seek out snorkelers and divers to play with and show off their amazing swimming skills.  After the pups got bored with our  inability to do a spinning back-flip underwater, we headed back to the motorboat and towards a bay on Espiritu Santo Island.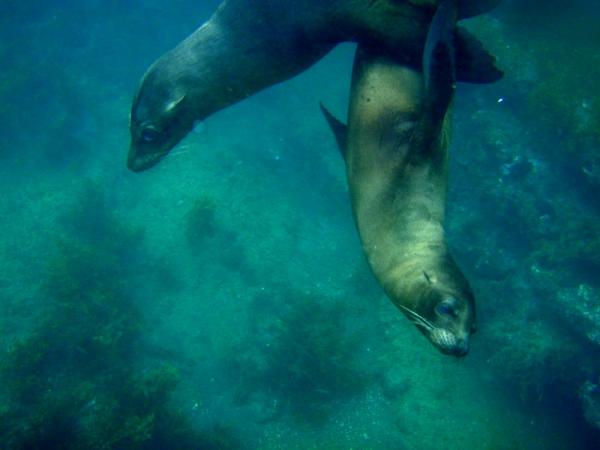 We arrive just in time for lunch on remote caramel-colored sand beach.  Grass cabanas and huts dot one side of the beach, along with a small but complete kitchen and dining area. It is easily somewhere you could spend a few over-nights. After another amazing lunch, I head out in a kayak to explore the cliffside areas of the bay, as others take out paddle boards on the turquoise waters.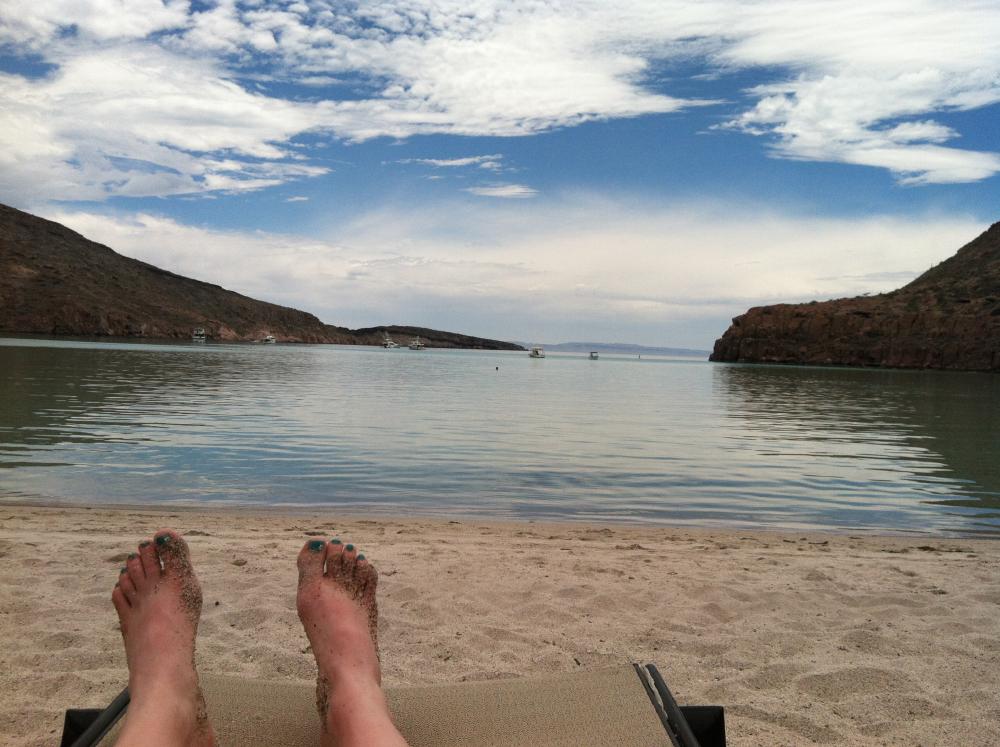 I spend some time getting sufficiently sunburn relaxing on the beach, we head back to the motorboat and to La Paz. It was an amazing day on and in the water, so ready to do it again tomorrow! ---------------------- Day two in the World's Aquarium, we board the
Besame Mucho
, a beautiful sailboat, which is ours for the afternoon, and sail up the coast towards Balandra Bay.  The ship is stocked with all of the comforts of home, some shaded and sunny lounging areas surrounded by gorgeous mahogany wood that glows in the sun.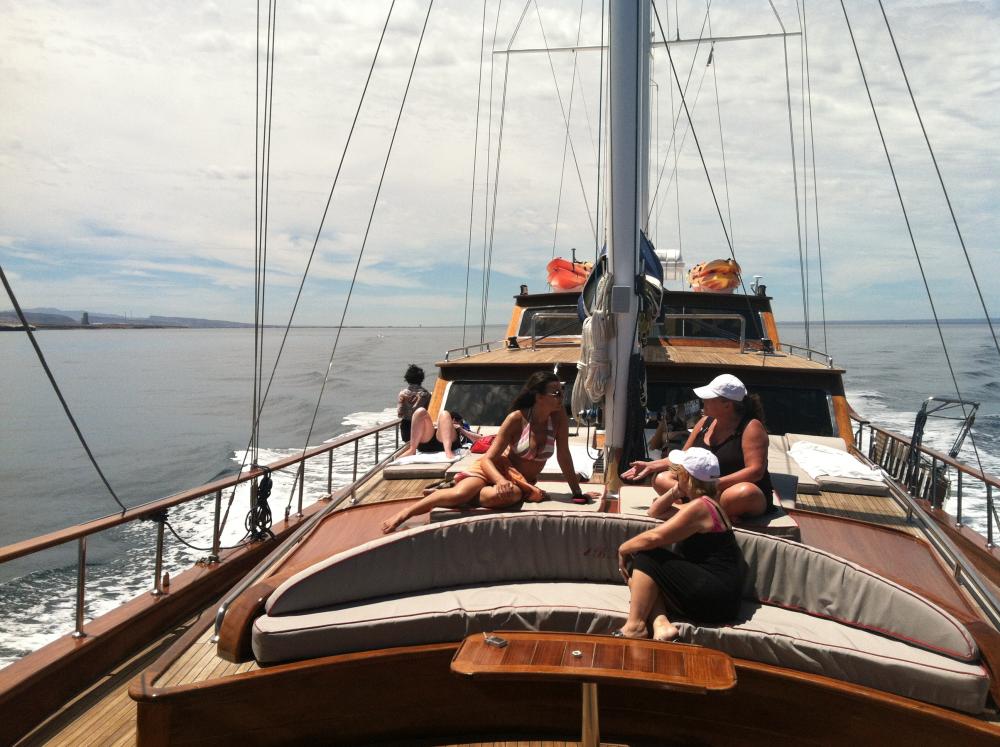 Our
Mexico vacation
offers another lovely sunny day on the water, as we anchor in the crystal clear waters of Balandra Bay. We are given free access to snorkeling equipment and a couple kayaks. Since it is a ways to the shoreline, I hitched a ride on the back of a kayak with my snokel in the water. I spotted some fish, but nothing spectacular. It was just nice to be in the water, feeling the swell of the ocean and seeing nothing but the blue-green seascape.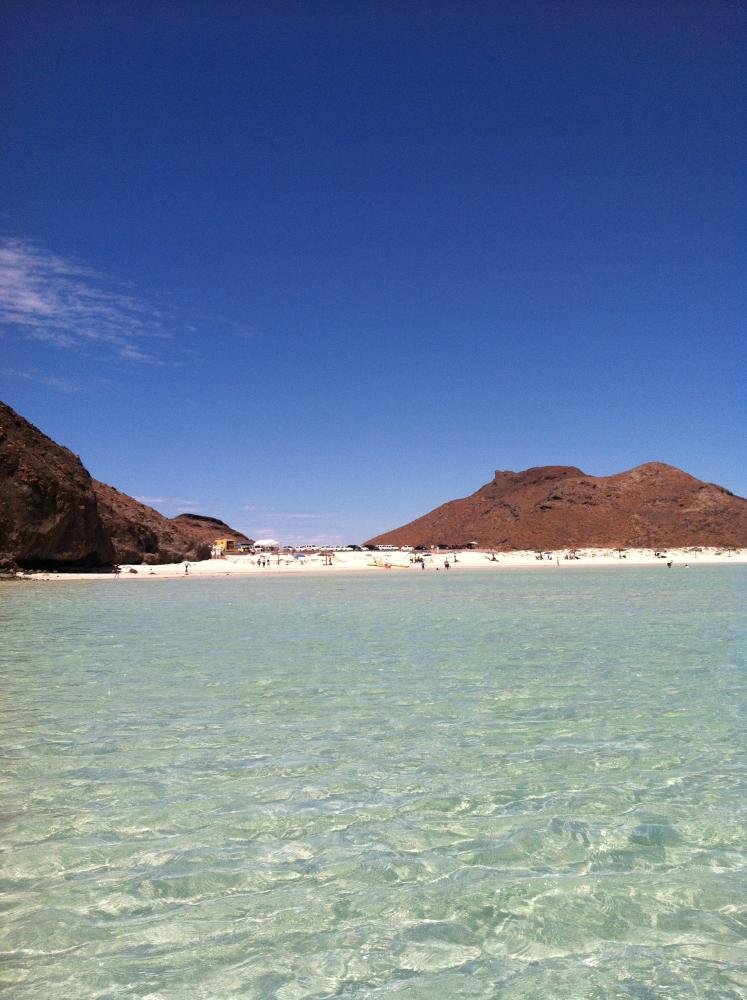 After some much needed diving of the "plank" we all convened for lunch at a large table full of ceviche, oysters, various fixings for seafood tacos. After we sufficiently gorged ourselves, we have just enough time for one more Pacifico and a quick dip in the World's Aquarium. It was time to say good by to one of Jacques', and now my, favorite places.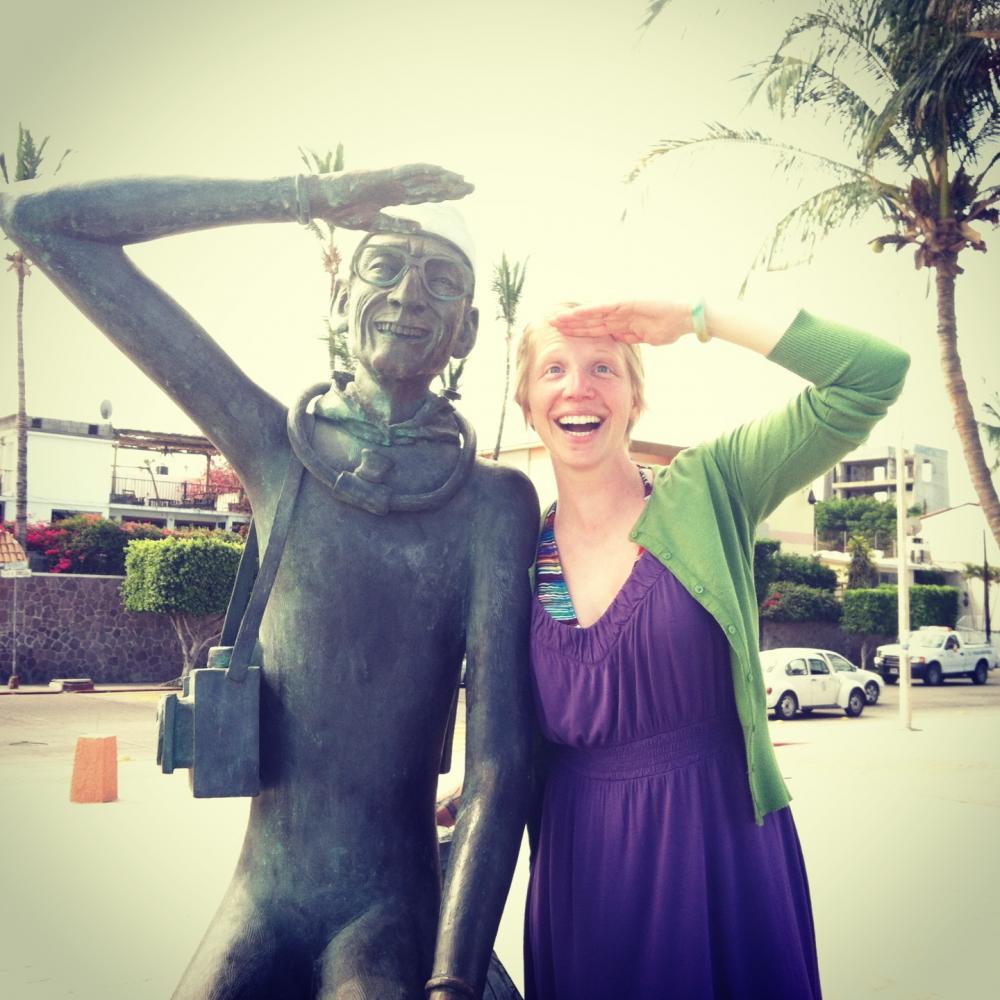 Au revoir y adios La Paz, hasta que nos encontremos de nuevo.
Click here to read more about Laura's luxury Mexico tour.