Our first overnight on the great
El Chepe Mexico adventure
in the little town of Cerocahui (approximately a 40 min drive from the Bauhichivo train station), I agreed to go horseback riding. I'm not sure if it was the tequila or the high elevation that got me to do it. I'm not afraid or against horseback riding; I like horses. It just seems any "organized"
horseback riding trip
is slow paced, "nose to bum" the whole ride. Not to mention that I always get the crazy horse, not sure if its their shifty eyes, gleaming coats and wild manes straight from Mordor*, but those are the ones I end up with. This time was no different - meet Mono (Monkey, in Spanish). He was clearly the town's pride and joy racehorse, as he was gorgeous and ready to completely jump out of his skin to run over the Sierra Madres! Our horseman, Francisco, had to hold his reigns so he didn't bolt, which is fine since I didn't want to die, but was severely boring.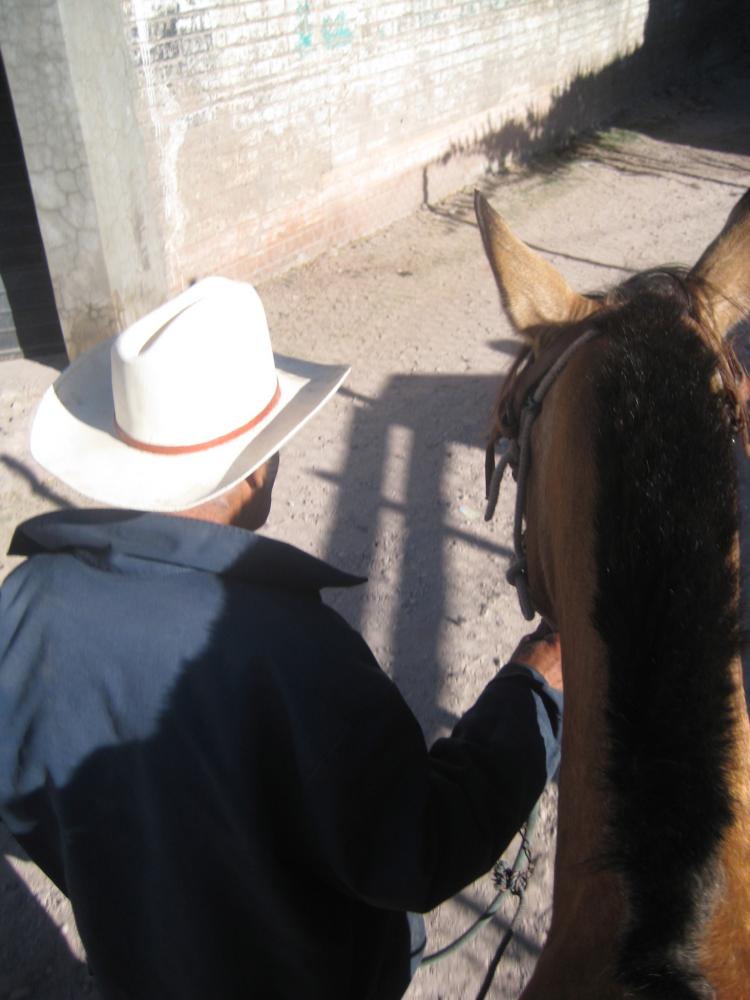 After about 10 minutes of pouting, one of the other riders with more experience offered to swap horses, as he was on a much more docile horse or so we thought. Meet Mono, another Mono, I dubbed him Mono Dos (Monkey 2) and instantly felt bad that he was "the second one" to the glamourous, pride of the village Mono (#1). Apparently the village children named the horses and apparently they aren't very creative or really like monkeys. The ride continued out of town and in to some idyllic graze land, over the river and through the woods. It was a relaxing ride and allowed us to see a little bit more of Mexico's country-side. Mono Dos knew exactly where he was going, there was no straying from the path he has ridden a hundred times. I resigned my self to enjoy yet another nose to bum ride, at least I wasn't on the crazy horse.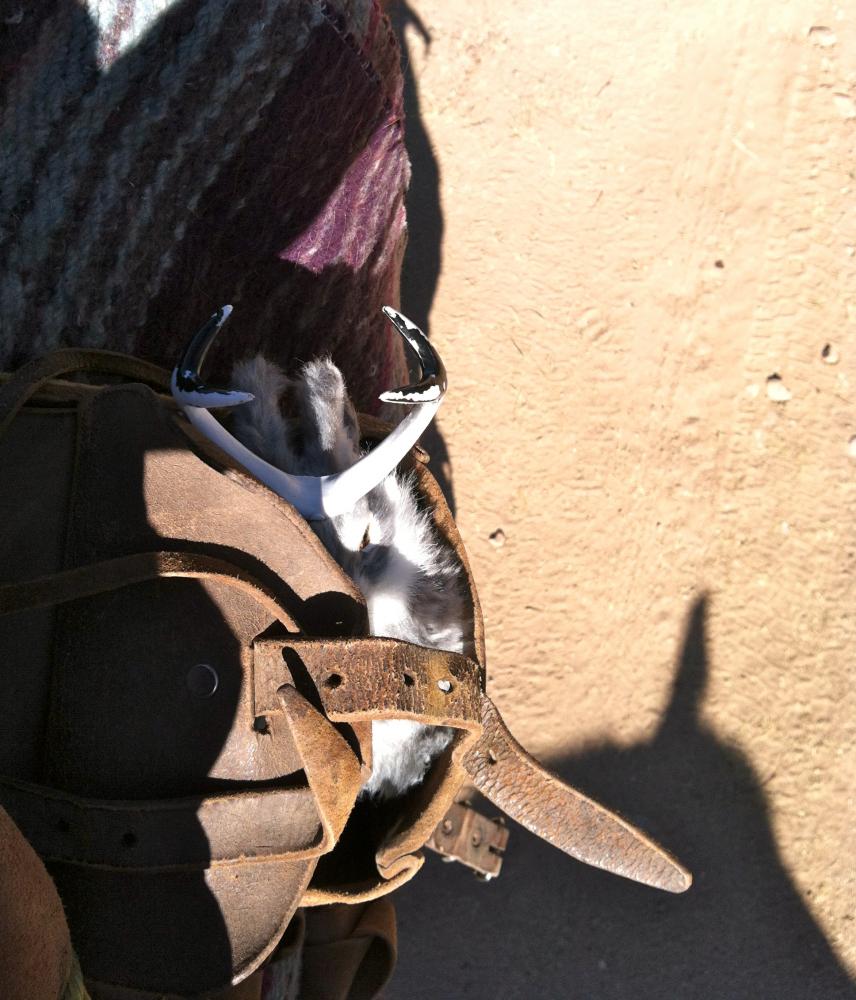 I was getting lazy on the ride, I didn't need to know were we were going since Mono Dos knew it so well, until we hit the top of the hill over looking the village to head back to the hotel. I'm not sure who's horse started it first, but they all started to get antsy and ready to bolt. We were all unsure it was alright for us to leave behind Francisco, but we couldn't help it, the horse couldn't help it. We had to run. So I let Mono Dos run.  I got up in the saddle, squeezed my knees into his heaving sides as we went down the hill into town, hit the flat span of the main road I let him go. I have never galloped so hard before, it was in that moment that I got it, I understood why people loved horses. Speed and power like this was addictive.  Then the dogs came, barking and running along side us, I could tell Mono Dos did not like this but was unsure if I was comfortable with more speed to surpass the dogs. I gave him a little whip on the bum to let him know "Let's leave these four-legged droolers in the dust!" He stretched out, full on sprinting when me in a full squeezing squat, holding on to his mane and dying of laughter as I blow by the locals staring at this crazy blonde girl racing through the town's main plaza. And just like that it was over, Mono Dos knew to stop at the fence just below the hotel he stopped and lined back up next to his herd in the shade, just as he had done a hundred times before. I like to think for a moment when we broke into that raging gallop he was just Mono.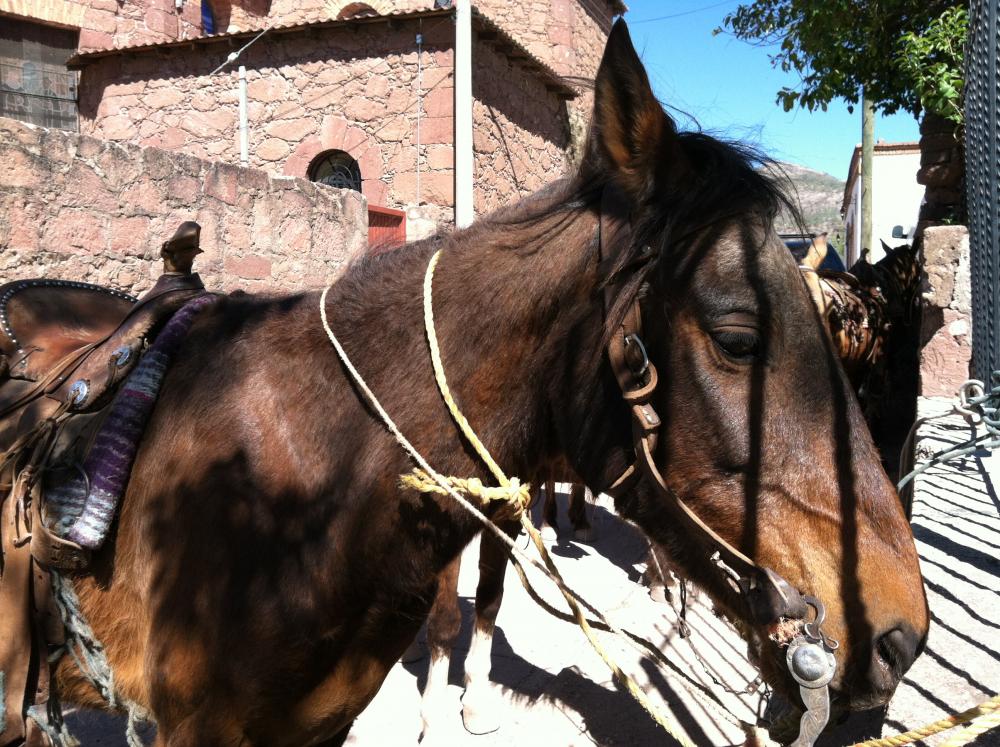 *My apologies on the Lord of the Ring's reference. It is the most evil place I could think of that doesn't get political.
Click here to read more about Laura's luxury Mexico tour.