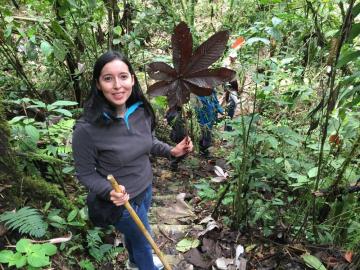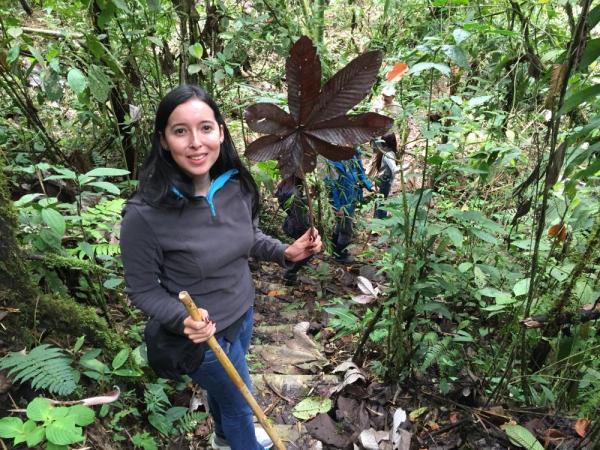 Today we took a break from coffee to explore the natural and cultural side of the coffee region. We met up with Alvaro in the town of Filandia, where we jumped into the back of an old Willy's Jeep and set off through town. The paved road quickly turned to a smaller rugged road and then truly a little jeep trail. We bounced along for about 10 minutes and arrived at Alvaro's place where we were greeted with hot tea and warm smiles. We changed into rubber boots and set off down the trail. Alvaro showed us his property - he owned hundreds of acres of cloud forest that he had officially designated as preserve so it would not ever be developed or cut down for farming. He explained the varying plant life we came across We could hear howler monkeys off in the distance and continued to hike in hopes of catching a glimpse of them. But they never showed their faces. After about an hour, we hiked down into a little draw and looked up to a beautiful waterfall, falling over 100 feet from the rocks above us. It was too cold to take a dip in the water, but the site was spectacular!
After our hike, we headed back into Filandia where Alvaro gave us a tour of the town. This was probably the most colorful town I have ever seen. The buildings were purple, blue, green, yellow, orange and every color in between. The traditional buildings in the area were painted brightly over 100 years ago and the tradition just stuck. The insides were also brightly painted - but not just decorated with paint. The ceilings were all a beautiful wood-design that then was painted varying colors.
Alvaro then took us to visit his friend Maria Ruby, a basket weaver. She and her two daughters sat us all down and we learned how to weave! We each made a little mini basket to take home - about the size of a thimble. I'm not sure what I'll ever put in that basket, but am glad to have a souvenir from Colombia that I made!