Have questions? We're here.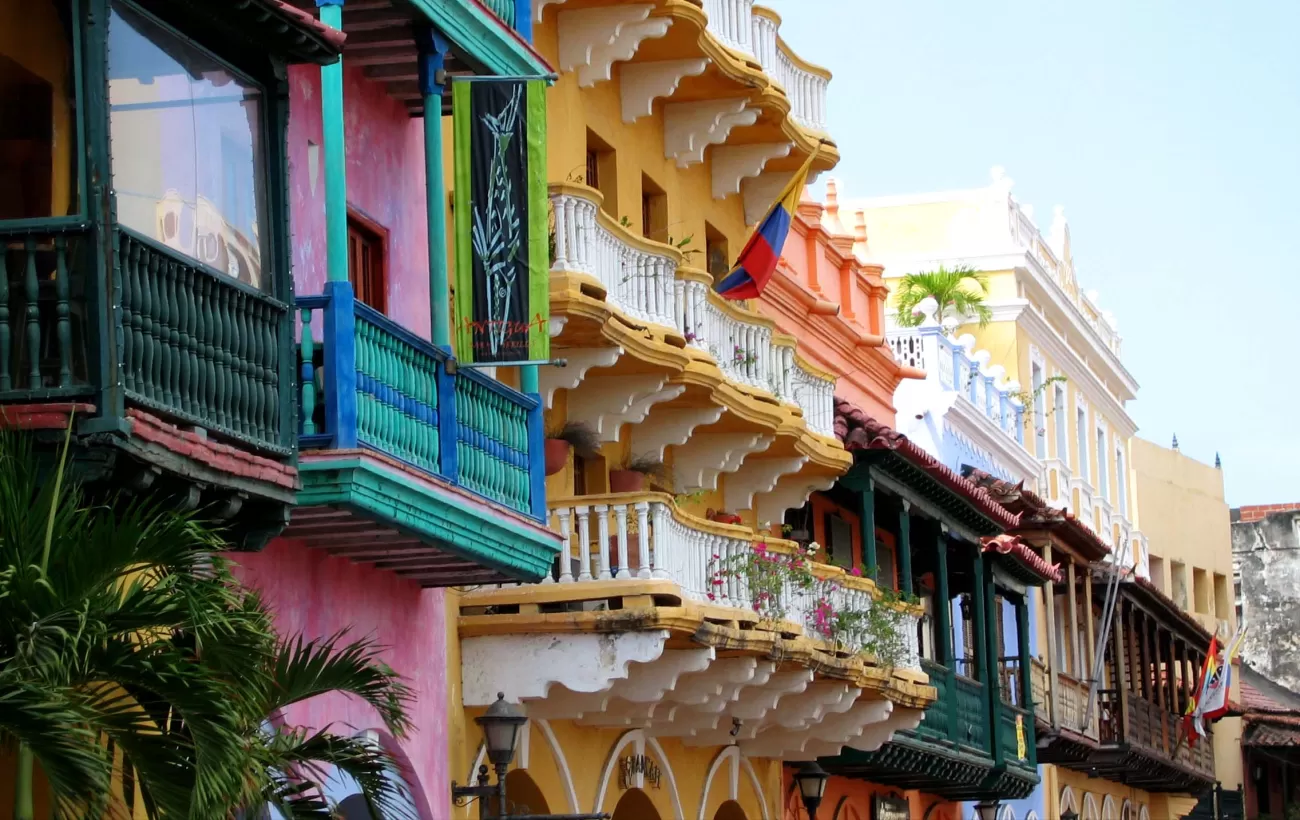 Colombia Quest
Example 9 Day Tour
Get inspired by the possibilities.
Build your ideal trip.
This 9 day journey takes you through Colombia's heartland. Your tour begins in Bogota where pre-Colombian and Spanish herritage come togehter in the architecture and local cultrue. Continue to Villa de Leyva and visit Iguaque National Park. The cloudforest is filled with local flora and the rare tropical bird. Visit a Paleontological museum and colorful markets before heading toward the cost where you will explore Tayrona National park, home to the Kogi people, one of the last pre-columbian cultures still thriving today. Finish your tour on the Caribbean coast in Catagena to hear about its thrilling history of treasured gold and pirate escapades.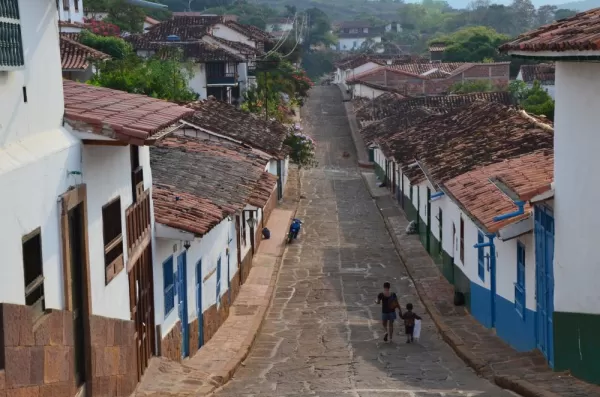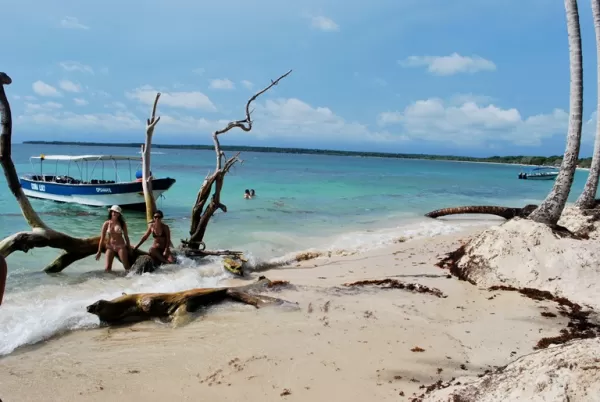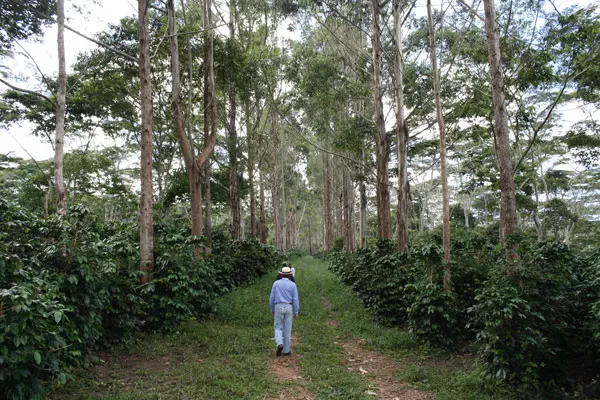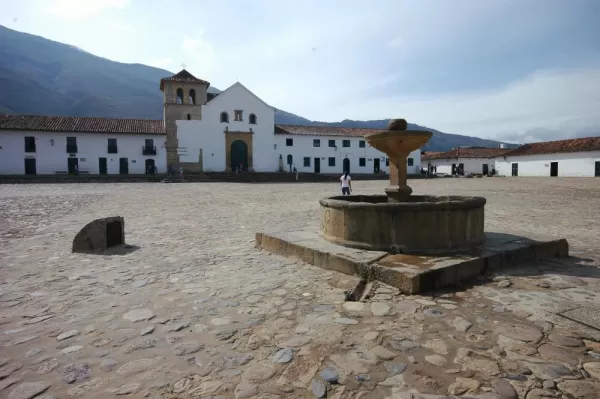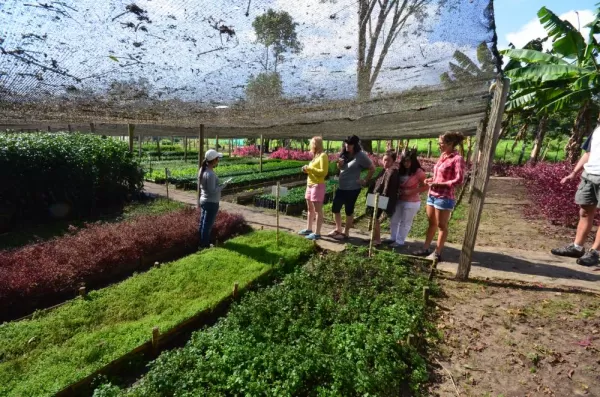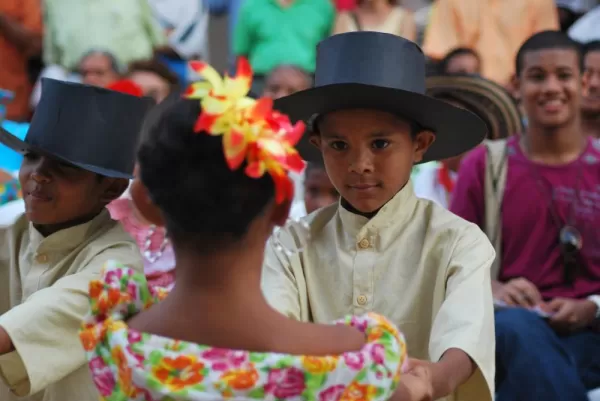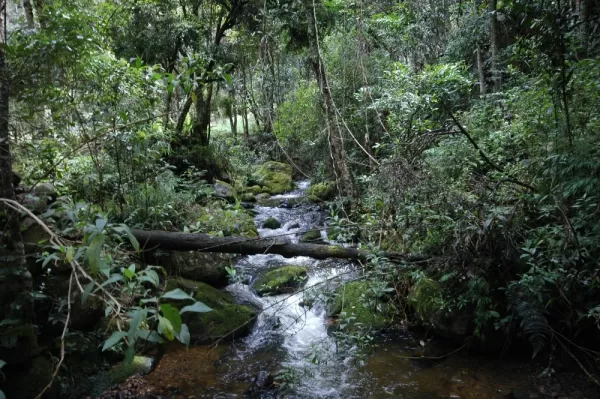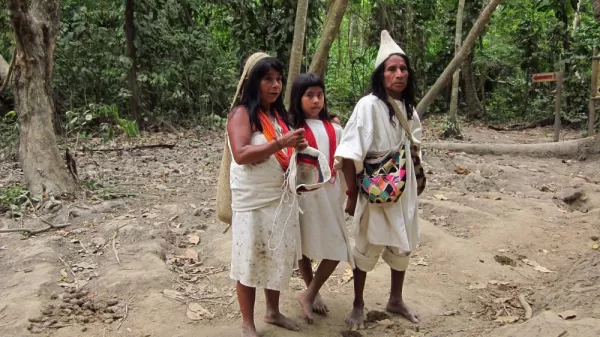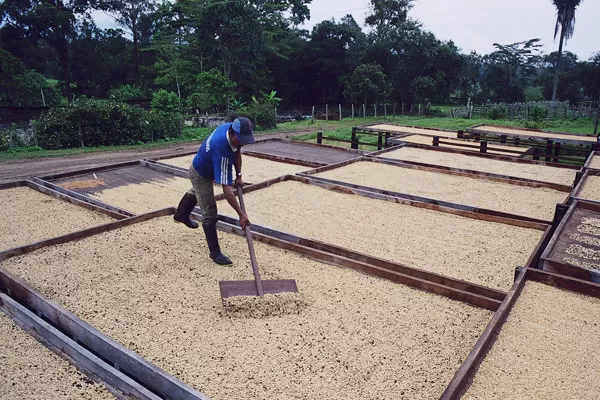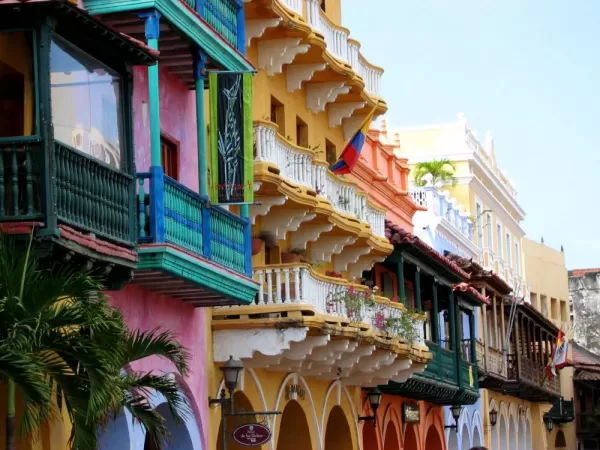 Visit the lively village markets of Villa de Leyva and Curiti
Learn about the pre-columbian cultures of Guane and Kogi people
Visit a 280 hectare coffee plantation and learn the production process
Go on jungle walks in search of local flora and fauna
Barichara
Bogota
Bucaramanga
Chicamocha Gorge
Santa Marta
Tayrona
Villa de Leyva
Full Itinerary
Expand All
Day 1: Arrive Bogota
Arrive in Bogota and meet your guide and transfer to your hotel.
Day 2: Bogota to Villa de Leyva
1 Breakfast, 1 Lunch, 1 Dinner
Bogota was once the main trade center between South America and Europe due to its location in the Andean savanna on the Magdalena River that connects to the Caribbean Sea. Take a city tour of the colonial center to learn about the pre-Columbian and Spanish heritage with visits to the Plaza of Simon Bolivar, colonial churches, the bohemian La Candelaria neighborhood, and the Gold Museum.

In the afternoon, drive to Villa de Leyva, a beautiful village three hours from Bogota. En route, stop to visit the Satutausa Monastery which houses 17th century murals blending Muisca cultural elements and biblical themes. Continue to Raquira, a colorful village boasting a variety of handicrafts and pottery. Here you find the oldest monastery built in the Americas by the Augustine Order in 1604. Arrive to Villa de Leyva, whose colonial charm has been preserved with cobblestone streets, tiled roofs, and whitewashed buildings. Spend the night in a colonial hotel and prepare for the first full day of your Colombia trip.
Day 3: Iquaque National Park
1 Breakfast, 1 Lunch, 1 Dinner
This morning visit Iguaque National Park, a 6,750 hectare cloudforest sanctuary. Once a sacred site to the Muisca people, it is now home to hundreds of species of orchids, bromeliads, lichens and ferns. Walk through the forest while keeping your eye peeled for the rare tropical birds that sing overhead.

This afternoon, explore the area surrounding Villa de Leyva. One of the most important Paleontological regions in South America, a tour of Colombia would not be complete without this stop. This ancient ocean floor holds many dinosaur fossils and ammonites from the Cretaceous time period. After searching for fossils yourself, next visit the Paleotological Museum which has fossils on display, including the most complete Kronosaurus fossil found to date.
Day 4: Juan Curi Falls | Barichara
1 Breakfast, 1 Lunch, 1 Dinner
​This morning take a scenic drive north crossing over mountains, river and lush valleys on your way to Barichara. En route, stop for a visit and short walk at Juan Curi Falls. This 160 ft waterfall is set amidst a stunning cloudforest and offers a refreshing spray and chance to stretch your legs. Next arrive to Curiti, a beautiful colonial village known for its Fique handicrafts. Fique is a natural fiber (Furcraea Andina) native to the Andean regions of Colombia and Ecuador. Learn about the manufacturing process for this fiber in a local workshop. Visit the main square where you will find many colorful shops selling hats, covers, rugs, bags and other textiles before continuing the journey to Barichara. Declared a National Monument in 1978, Barichara and is now a well preserved colonial town with cobblestone streets, red-tiled roofs and open squares that create a magical ambiance perfect for a Colombia holiday.
Day 5: Trail to Guane | Chicamocha Canyon
1 Breakfast, 1 Lunch, 1 Dinner
Start the day on the historic Royal Trail originally built by the Guane people. The easy walking trail is framed by old stone walls in a farmland setting and was declared a National Monument. Along the walk enjoy views of the Suarez Canyon and enjoy good birding opportunities. After an easy walk (just over 4 miles) arrive to Guane, another colonial town with impressive Spanish architecture. Explore the local anthropological museum and learn about the extinct Guane culture. Explore the town before returning to Barichara in the afternoon.

Before leaving Barichara and drive to the chicamocha Canyon, visit the Artisan Paper Factory which produces handmade natural fiber paper and products. Learn about the sustainable paper manufacturing process including the collecting, crushing, straining, pressing and drying of the fibers. Many renowned Colombian artists use this paper for their artwork.

Continue the journey north to the Chicamocha Gorge, known also as the "Grand Canyon of South America". Here see the Santander Monument and learn about Santander culture in the Chicamocha National Park. Enjoy the park's cable car ride and cross the entire gorge, arguably one of the best tours of Colombia with stunning views of the canyon below. The canyon has a unique ecosystem with acacia and cacti. Cross the gorge and continue on to a 280-hectare coffee hacienda. Spend the night at the hacienda's hotel.
Day 6: Coffee, Santa Marta, and Tayrona Beach
1 Breakfast, 1 Lunch, 1 Dinner
Explore the award-winning hacienda and learn about the coffee production process. Keep your eyes peeled for the over 130 bird species that frequent the area. Finish the Colombian coffee tour with a visit to the hacienda taster (catador) who controls the quality of each crop.

Transfer this morning to Bucaramanga for the short flight north to Santa Marta. Next tour one of the best nature reserves in Colombia, Tayrona National Park. Tayrona is adjacent to the Sierra Nevada which is composed of higher altitude ecosystems such as cloud forest, paramo, and grasslands. Tayrona contains a rainforest reserve, the highest peak in Colombia at 18,000 ft, an archeological site and pristine beaches. The region is also home to the Kogi people, pre-Columbian descendants and one of the few cultures in Colombia that still preserves their traditional way of life. Arrive to Tayrona mid-afternoon and explore the trails and beaches near your beach front hotel.
Day 7: Tayrona National Park
1 Breakfast, 1 Lunch, 1 Dinner
Today is free to explore the region at your own pace. Opt for a rainforest walk where you may encounter some of the local Kogi people. Relax on the white sand beaches and admire the immense limestone rocks that give the region its unique character.
Day 8: Cartagena Exploration
1 Breakfast, 1 Lunch, 1 Dinner
Drive south along the Caribbean Coast past fishing villages and coastal towns. Arrive to the beautiful and charming Cartagena. A world heritage site, Cartagena used to be a wealthy and influential Spanish colony. The architecture displays its proud history with museums, plazas, churches, and walls all boasting of its prior greatness. Learn about its history and hear fabled stories about treasured gold and pirate escapades. Stroll the boutique shops and cafes and wander through the romantic colonial ambiance as you explore the city today.
Day 9: Castillo de San Felipe | Depart Colombia
This morning visit the Castillo de San Felipe de Barajas, a fortress built on a hill using brick and stone in 1536. The fortress is strategically located atop a hill to protect the city from many attacks. Hear the history of great battles that took place here and visit nearby monuments before returning to Cartagena. This afternoon, we transfer you to the airport for your return flight home.
8 Breakfasts, 7 Lunches, 7 Dinners
8 Nights Accommodations
8 Days Locally Hosted Guide Service
Accommodations as listed
Ground transportation as listed
Activities as listed
Meals as listed
Gratuities
Travel Insurance
Personal Expenses
Flight costs (please request a quote)
Additional excursions during free time
Fuel and transportation surcharges (when applicable)
When to Go
Good to ideal period to travel, and many people choose to visit at this time.
Chance for unpredictable weather but with fewer visitors.
Inquire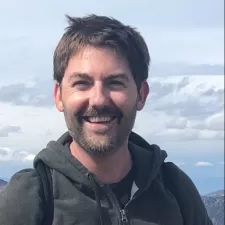 We Love to Talk Travel
Call
1.800.344.6118
or
Chat Now
Everything was amazing! The planning with Adventure Life went smoothly. The actual trip was fantastic! One of the best trips I have experienced. The cruise staff members were knowledgeable and attentive. I will be writing more about this on the blog!
Justin Chappelle
Colombia Travel Guide
Favorite Colombia All Trips