Welcome to our Monteverde Hotel Koora, a luxury ecolodge in the heart of the cloud forest. Featuring 10 cozy suites and bungalows, our boutique hotel in Monteverde Costa Rica is perfect for a nature retreat, a romantic getaway, or a family adventure. Your unforgettable vacation begins with the kind of stunning treetop views only the natural beauty of Monteverde can provide. We invite you to feel the magic of the cloud forest as you sip coffee or enjoy a late-night drink on your private balcony nestled in the Costa Rica canopy. Relax in our comfortable suites or bungalows, enjoy gourmet cuisine, and experience services as special as the surroundings.

Your Costa Rica adventures await.
Inquire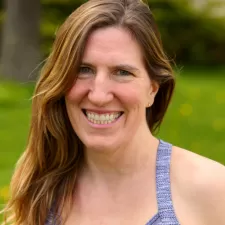 We Love to Talk Travel
Call
1.800.344.6118
or
Chat Now
Kate was great to work with in the planning stage. She was prompt, helpful, and efficient. Our tour guide, Edwin, was knowledgeable and passionate. We were very happy to have traveled with Adventure Life, it made the trip easy and a true pleasure. We could concentrate on enjoying the experience rather than the details of travel.
Lisa Bridge