Rafiki is a luxury wilderness tent camp and conservation project focused on adventurous sustainable tourism. The lodge is nestled on 842 acres of pristine jungle along the Savegre River, 30 km south of Quepos and Manuel Antonio in Costa Rica.

The Lodge
The Lodge is nestled on a natural plateau with ten luxury tents situated near by, each with its own spectacular view of the pristine mountains. The Lodge serves as the restaurant, bar and tour center. From here you will start all of your safaris, while being able to enjoy the pool and water slide and experience some amazing birding.

Luxury Safari Tents
Our luxury Safari tents are set atop hardwood decks, each with rocking chairs, so you can sit back and admire the view in privacy. Imported from South africa, the tent's design lets you experience nature up close while keeping the insects at bay. The large windows bring the sounds and the smells of the forest in, while the canvas walls keep the creepies and the elements out. Enjoy the magnificent views from your private porch! Each unit features its own modern, complete bathroom, with showers that are fire heated to take the chill out of the spring water. Each unit comfortably sleeps up to four people. No matter your purpose for a trip to Costa Rica, Rafiki provides the perfect atmosphere. While the property is a nature retreat... it is hardly roughing it!

Dining at Rafiki Safari Lodge
The food and hospitality of Rafiki Safari Lodge are unparalleled. Rafiki's pristine location and the "little touch of Africa" will ensure that you have an unforgettable experience. Treat yourself to a delicious South African Braai (BBQ)cooked on the grill, accompanied by side dishes prepared by the professio-local chef. Enjoy a tasty beverage from the bar while being enchanted by the natural beauty that Rafiki has to offer!

Activities from the Lodge
Guests can enjoy a wide variety of activities such as whitewater rafting, horseback riding to waterfalls, hiking, and world-class birding. You don't need to be an avid birder or into eco tourism to enjoy your truly unique accommodations and natural beauty. For a full list of activities from the lodge, please explore the link above.

Rafiki Tapir Project
Rafiki Safari Lodge is part of a sustainable project focused to re-introduce the Baird's Tapir back into the wilderness of the central pacific coast of Costa Rica. The project includes the lodge and tent camp, a 2-3 acre "intensive" acclimatization enclosure, (where newly introduced tapirs will be monitored when they arrive from captivity), a 60 acre "extensive" breeding and acclimatisation enclosure teamed with a 750 acre wildlife refuge. Rafiki is connected to vast wilderness areas including La Reserva Los Santos, Chirripo National Park, and La Amistad National Park through a corridor known as "Las Altas de la Pantera". It is the strategic location of Rafiki along protected tapir migration routes that creates this opportunity to help save these remarkable, docile creatures.
Activities from Rafiki Safari Lodge

White Water Rafting
Rafiki offers excellent white water rafting tours on the Savegre River. There are a variety of ways to get to the river, from the standard truck ride, to a 3 hour nature hike, and even a horse back ride. The lodge's ideal location allows guests to enjoy all the adventure the river provides. Rafiki offers several trips, each catered for different ability levels. Hot grilled meals and full bathrooms along the river keep guests comfortable on the trip.

Mini Me Adventures
When the rains stop, keep on rafting! The Mini Me is a raft that seats 2 or 3 people plus a guide, and makes for an incredible ride! Guides have tons of experience in these little dream boats, making a mini me trip more like a 3 person kayak rather than a conventional raft. Also available during high water season, test your skills against the mighty Savegre and become a member of the "Savegre Swim Team" (not recommended for those who do not wish to get wet!)

Horseback Riding
Let your feet rest and your eyes wander as you make your way through the mountainous terrain on one of the lodge's sturdy horses. Horses are still used by the local people of the Savegre. Rafiki tries to maximize the cultural experience by traveling to places where horses are still the major form of transportation. Sometimes cross rivers, go to mountain tops with ocean views, carry the rafts, or even go eat ice cream in the village. Horses are mellow enough for the whole family.

Pool and Waterslide
Take the plunge on one of five fastest waterslides in the world! The waterslide starts from the lodge and speeds down to the pool 100ft below. The water for the waterslide is supplied by a natural stream that not only fills the pool with fresh spring water, but also feeds the hydroelectric system used at Rafiki. Chemicals are not added to the pool water, so the runoff is ecologically safe to return to the river.

Hiking
With more than 800 acres of lowland tropical forest, Rafiki offers a variety of trails to explore. Guests can select from self guided hikes as well as guided hikes. Guided hikes are led by a naturalist, and on these you will learn about the flora and fauna of the area, get a little exercise and be blown away by the ecology Rafiki has to offer. Rafiki now has a new trail that combines a 2-3 hour hike with a full day of rafting, named the "Lekker loop", request it if you are up for a challenge.

Birding
With over 300 species of identified birds so far, Rafiki is a world-class location for birding. Common sightings include Toucans, Mot-Mots, and Trogons. Morning guided tours are offered to help you sharpen your skills and learn more about the habitats and behaviors of the feathered friends of the Savegre Valley.

Massage
Rafiki welcomes Yerlin Tapia! She was born and raised in the village of Santo Domingo. Upon graduation of high school, she approached Rafiki with her idea of massage. Delighted by her spirit, Rafiki sponsored her education in exchange for a little help cleaning rooms during the high season. Today Yerlin has been with Rafiki for nearly a year doing massages. Guests love her hands and Rafiki loves her attitude! She is available for both relaxing and therapuedic massages and organic facials. Try Yerlin's favorite "chocolate massage"!

Ultimate Safari
The Ultimate Safari gives you the chance to see Rafiki's wilderness on horseback and then lets you experience the Savegre River all in one day. The horseback section is not too difficult, and the rafting is fun for everyone. This is a great choice for those pressed for time!

Bushmaster Safari
This trip is a Rafiki signature. Experience nature and adventure unparalleled in Costa Rica. This trip combines an intense hike with wilderness Class III- Class IV rafting that is only possible at Rafiki. Horses will take your gear and un-inflated rafts to the top of an impressive mountain where the beauties of the upper Savegre Valley are unveiled. The hike seems never ending, and although at some point will consider turning back, eventually you make will make it to the top. Your reward is a breath taking view of the Pacific Ocean and also gives you the first peek up the amazing upper Savegre Valley.

The horses can't make the decent, so you will carry the gear down to the put-in. Your destination is a house owned by a shaman known as "el Albino". His family makes you a delicous brunch in a house that seems as if it belongs in a fairy tale. Waterfalls, orchids, butterflies, and of course the pristine upper Savegre River surround you as you inflate the rafts and prepare for your whitewater trip. Since the trip is a wilderness decent, make sure everyone is prepared!

The upper Savegre is the most pristine river in Central America. It is "creeky", meaning it is just wide enough for mini me's to make it down. Small drops, and tight lines, amongst huge boulders makes this class IV section a once in a life time experience. Float to where the Savegre meets the Divison. This union is the birth of the Lower Savegre. With twice as much water, it is nice to hit the juicy class III+ waves.

Finish back at Rafiki, and if your legs aren't tired from the hike, and your arms aren't tired from the rafting trip, then at least you will have a chance to wear out your smiling muscles! Experience is highly recommended for this trip and is seasonal due to water levels, recommended from April-August with mellower runs from December-March.
Inquire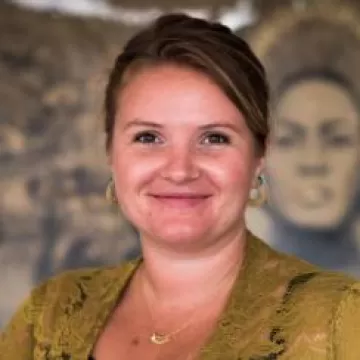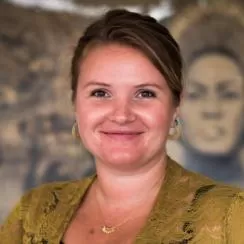 We Love to Talk Travel
Call
1.800.344.6118
or
Chat Now
Beyond expectations! Then again we weren't sure what to expect. Lovely stay at the lodge, met other like-minded travelers (many had their trips planned by Adventure Life) and the owner was a gracious hostess. It felt like you were one happy family, visiting with a favorite aunt.
Nancy Sin