The Hotel Fonda Vela is located in beautiful Monteverde, famous for its rare and gorgeous cloud forest and friendly community. The climate is refreshing, often referred to as "eternal spring". The views of the Gulf of Nicoya from the hotel's 1,400 meter (4,200 foot) elevation are spectacular. Monteverde is an ideal destination for relaxing and enjoying the wonders of the tropics. A visit of at least two nights in Monteverde is recommended on your Costa Rica tour.

Come visit the Hotel Fonda Vela and discover the beauty of Costa Rica's highlands. Situated on the continental divide, the weather patterns from both the Caribbean and Pacific oceans contribute to creating the cloud forest. Monteverde is a wonderful example of a cloud forest's ecosystem.
On the Hotel property, you will find lush forests and verdant pastures that are excellent for birding and hiking. The hotel maintains over a kilometer of nature trails. In this tranquil setting, you can often see parrots and toucans that come to feed in the wild fruit trees. During certain months, the Fonda Vela is an excellent place to see Resplendent Quetzals and Three-wattled Bellbirds. Two kilometers away is the world famous, 10,500-hectare (26,000 acres) Monteverde Cloud Forest Reserve. The lodge can help you choose and book the local tours and attractions most suitable to your desires.

The Fonda Vela Hotel has nine buildings nestled in the beautifully landscaped property. Each is designed with natural lighting, privacy and warmth. All have large windows, with views of the forest, bringing the outside beauty into each luxurious, comfortable and cozy room.
If needed, you can request wheelchair accessibility when you make your reservation.

Throughout the Fonda Vela you will find many paintings of Paul Warren Smith, the owners' father, and an early settler of the property. His works, along with other artists of the Monteverde community, reflect the rare beauty and tranquility of the cloud forest.

Hotel Fonda Vela has two restaurants. The elegant and spacious Galleria seats 100, and has walls of large windows with beautiful, tropical views. Sometimes, cute, wild animals come to the windows to watch the diners on a trip to Costa Rica!
The cozy Fireside Room seats 40 and is accentuated by the crackle and dancing flames of a wood-burning fireplace.
Terrace seating on the balcony offer views of the Gulf of Nicoya. The sunsets are truly beautiful.

The Fonda Vela has luxurious accommodations. All Standard Rooms and Junior Suites have private bath, mini-bar, telephone, coffee maker and cable TV. Standard rooms have two queen sized beds. Junior Suites have a king and a queen sized bed.

The Canopy Bar is a full service bar offering exotic beverages. The bar's TV, of course, brings you the current sports events.
A separate TV Room and lounge also serves as a conference room, seating 25. Internet access for guests is available in the reception building. Laundry service and transportation may also be arranged in Reception.

Collaboration with Nature
* Hotel uses environmentally friendly products from environmentally responsible manufacturers. For example, it uses the ozone friendly R134 refrigerant.
*Roofing material is made from recycled plastic and looks great.
*A twenty year reforestation project includes replanting local species of trees on hotelland.
*Use of solar panels for heating water in some of the buildings.
*Buildings are designed with natural lighting, warmth, privacy and views of nature.
*Lumber used in construction comes from an ecologically responsible sawmill that does not use endangered species and maintains a sustainable reforestation program.
*Construction is very careful not to use wood that is rare, or that is important to species of birds or other animals.
*Wastewater goes into a drainage system which is isolated from creeks and rivers.
*Complimentary organic shampoo and conditioner greet you in every room. Your laundry is done with ecologically friendly detergents in a low-waste water system.
*Many birds and other wildlife enjoy waters of a private pond.
*The Hotel maintains about 1.5 kilometers of trails in primary forest. These trails are especially attractive for bird watchers, and are full of pleasant surprises.
*Collaboration with the annual "Audubon Christmas Bird Count", in which Monteverde always has one of the highest *Lodge staff helps support the Santa Elena and Monteverde Cloud Forest Preserves with educational programs and specific donations for conservation.
*Help providing scholarships for deserving school children with the hope that they will make a difference in the future.
Itineraries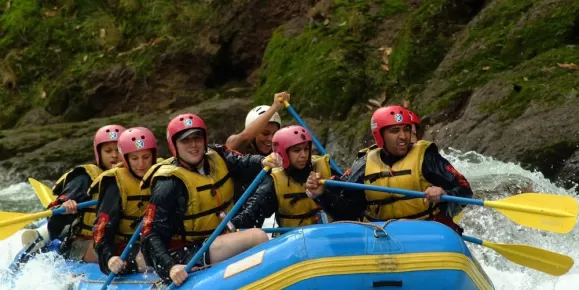 EXPLORE
Costa Rica Family Vacation
9 Day Itinerary
Hike near Arenal Volcano
Zipline through the cloudforest
Raft the Rio Savegre
Explore Manuel Antonio's beaches
Activities:

Hiking, Whitewater Rafting, Wildlife Viewing, Ziplining

Activity Level:

Easy Active
Tour Details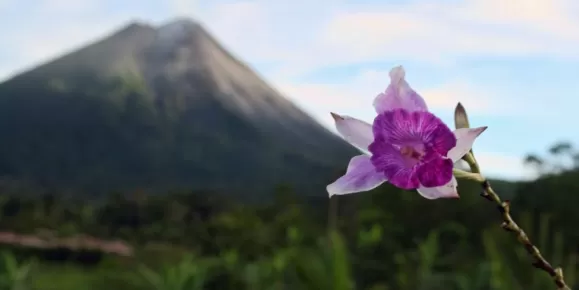 EXPLORE
Adventure Pacifica
9 Day Itinerary
Hike near Arenal Volcano
Zipline through cloud forest.
Raft the Rio Savegre
Explore Manuel Antonio's beaches
Activities:

Local Market Visits, Rainforest Exploration, Whitewater Rafting, Wildlife Viewing, Ziplining

Activity Level:

Easy Active
Tour Details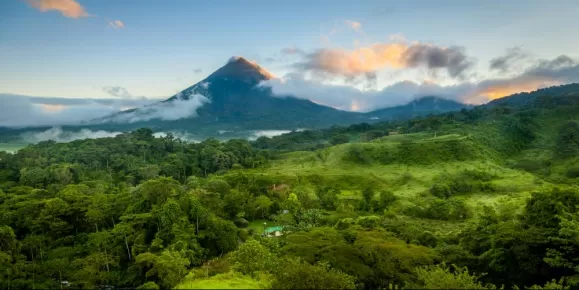 EXPLORE
Wild Guanacaste & Monteverde: Costa Rica's Mangroves, Mists & Mountains
9 Day Itinerary aboard National Geographic Quest
Spot incredible bird life
Explore Guanacaste
Visit a wildlife refuge
See active volcanoes
Activities:

Land & Sea Exploration, Small Ship Cruises, Snorkeling, Wildlife Viewing

Activity Level:

Relaxed
Cruise Details
Inquire
Beyond expectations! Then again we weren't sure what to expect. Lovely stay at the lodge, met other like-minded travelers (many had their trips planned by Adventure Life) and the owner was a gracious hostess. It felt like you were one happy family, visiting with a favorite aunt.
Nancy Sin