All night long we were surrounded by the sounds of the jungle. Our open air cabin allowed the sounds (and critters!) of the night to flow through our dreams - luckily we were well protected by mosquito netting around our beds! We would wake with the sun around 6 and make our way to the main lodge where we found juices and fruits as your breakfast appetizer. As the rest of the group filtered in we would begin to smell the wonderful breakfast that will soon be delivered to our family-style table where everyone sat and enjoyed our meal together.
Our guide, Justo, would check in and see what we were up for each day. Jurgen would often interject with suggestions and we would set a plan for the morning. Some people in the group heading one way, the rest another. The whole situation was very informal and relaxed. After breakfast we had time to go get ready for the day and then met back up for our tour. Hiking, ziplining, rappeling, bird watching and horseback riding were all on the menu. We usually did two excursions a day with lunch and a siesta in between.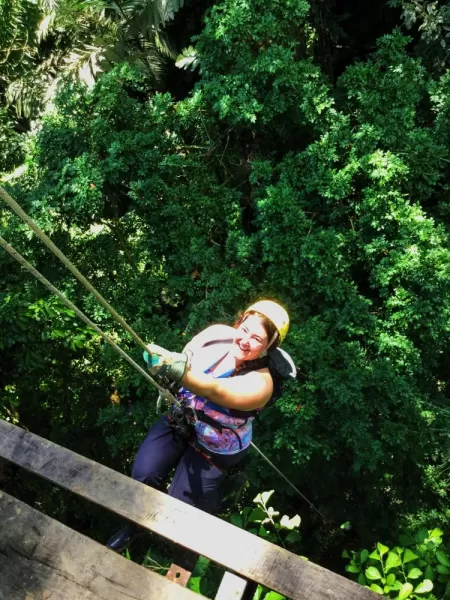 Each excursion felt like it was specially tailored to the group and was something a little bit special just for us. We were never on a strict schedule so we could take our time holding spiders (Yes, really!), eating Lychee straight off the tree and asking innumerable questions about the plants and animals we were seeing.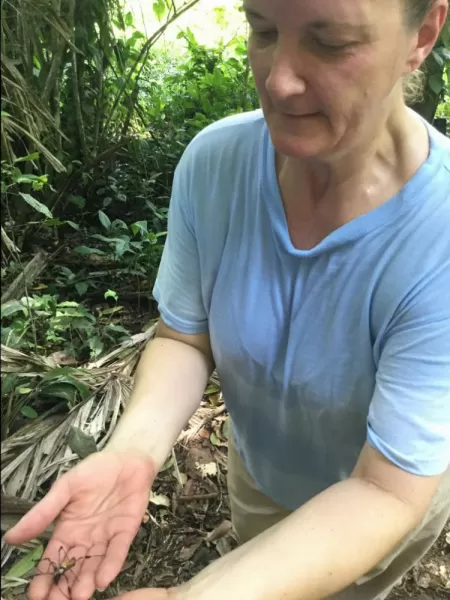 Mom and I particularly enjoyed the "hammock tour." I swear, you've never sat in a more comfortable hammock than the ones on the private porches at Selva Bananito. Being totally unplugged was a huge bonus to this part of our trip. We were able to plug in our phones and cameras in the main lodge, but there was no internet or cell service so we were "forced" to turn our attention to the beautiful surroundings.