Corcovado has been referred to as "the most biologically intense place on the planet" by National Geographic and it certainly isn't hard to see why. We spent several water logged days on the Osa Peninsula just a ten minute walk for the park. Though it poured rain the entire time we were there, I was pleased to find that the wildlife was not lacking when we went for our early morning hike. I can only imagine the incredible wildlife we would have found under more dry circumstances!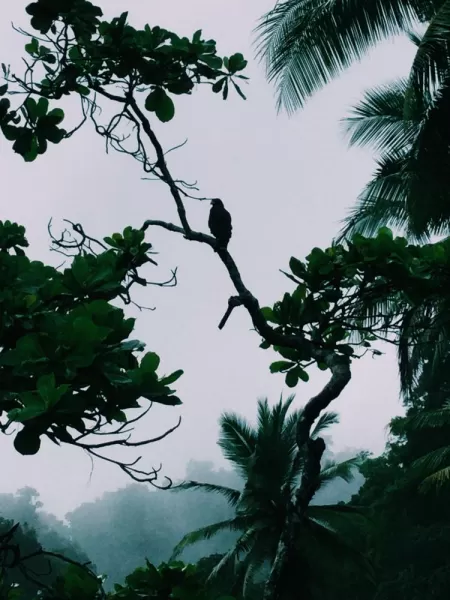 Our guide took us weaving through the trails and vines. It poured rain but was still warm out so we hiked in our tank tops and relished the cool drops. The scenery was incredible with dramatic ocean views and incredible undergrowth of flowers and vines. Our guide told us about how just 50 years ago most of this National Park have been a clear cut to make way for settlers in the region. Hard to believe considering the size of the trees in this secondary jungle.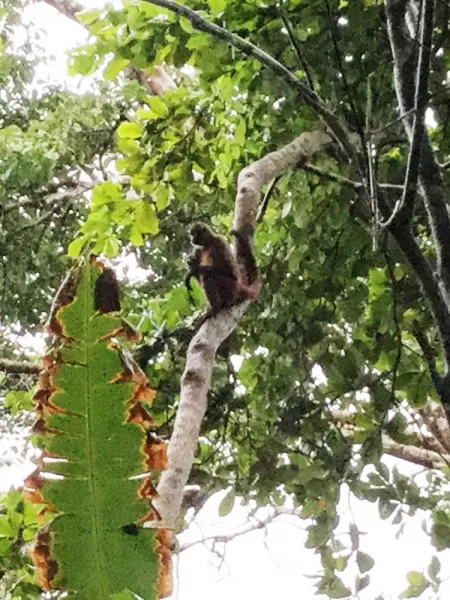 Our hike did not take us as far as most travelers as we ran into a raging river barely a mile into the hike. We did watch some intrepid backpackers on their way into the heart of the park cross without too much incident but figured we shouldn't push our luck as the river would only swell in size as the rain went on.