Corcovado National Park was one place in Costa Rica that I was especially excited to visit. It has been dubbed as the "most biologically intense place on the planet" by National Geographic. After a few days in the more touristy regions in Costa Rica, I was ready to really get off the beaten path. La Leona Eco Lodge certainly accomplished that for me!
I met up with Caro, for our local office in Costa Rica at the airport, she was going to join me on these few days in Corcovado as well. I boarded the smallest place I've ever even seen in real life, let alone flown on!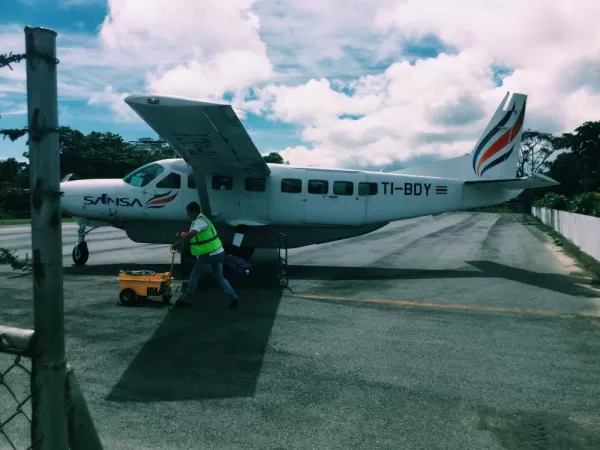 I admit I was a bit nervous, but I've been on enough planes to get over it. After a quick flight we landed in Puerto Jimenez and were picked up in a van to transfer to Carate about an hour and a half away. The drive was absolutely beautiful and I just gazed out the window as we drove into the jungle and along the coast. It wasn't long before the rain began to come down though. And I knew that we still had a hike ahead of us. La Leona is truly off the beaten path meaning there aren't even any roads to it. It is the closest lodge to the park itself, with only a few minute walk to reach the ranger station at the Eastern Corner. So the rain poured... and poured... and poured right through our walk and continuing through the rest of our stay.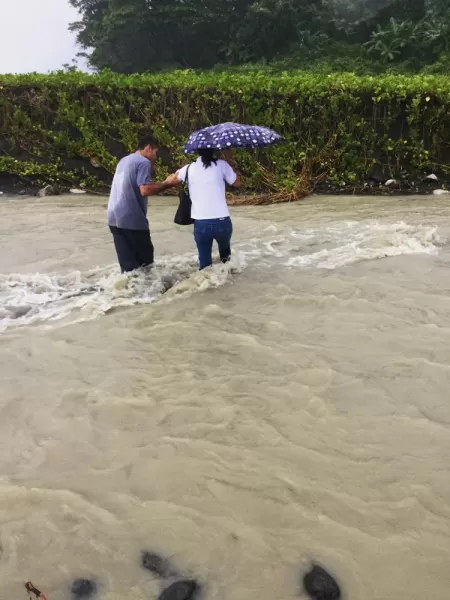 It would have been a bummer to deal with all that rain, except that the lodge and park are so incredibly beautiful. We ended up being the only people at the lodge for the weekend since a big group had cancelled so we enjoyed the solitude out on the porch of our tent.La Leona will probably remain the most beautiful and relaxing place I visited during my time in Costa Rica, right up there with Selva Bananito. Despite the rain - and the complete unability to get anything dry due to the humidity - our days here were lovely.