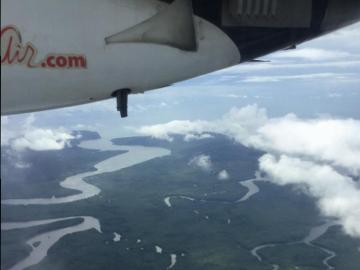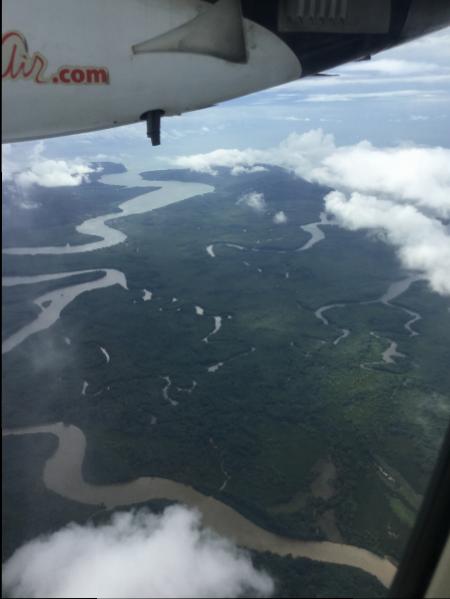 After a long overnight flight, Mom and I arrived in San Jose a bit tired, but ready for our adventure. Customs went quickly and smoothly and after a little glitch with my bag arriving (I didn't end up receiving it until around midnight) we were ready to make our way to the hotel a spend the afternoon exploring Costa Rica's capital city.
First thing first, we had to get to our hotel! Typically we tell travelers to grab a taxi on the way out of the airport since it is a little more cost effective and pretty easy. It was a little overwhelming to have 15 people yelling "Taxi! Taxi!" as we walked out of the airport, and before we could get our bearings we were being whisked away by the man at the front of the line. I made sure to check the fare before we got into his cab - $38 for the trip to our hotel in central San Jose - and figured that was good enough for me.
After about 40 minutes we arrived at the El Presidente. The front desk staff presented us with our room keys and a packet of info with a few maps and goodies and another copy of my beloved itinerary. We changed some of our US dollars to the local currency, Colones, and set out to find some dinner.
The only thing I have to say about San Jose: "Meh."
While I've enjoyed time in other major cities around the world, San Jose didn't offer much in the way of charm. There was a pedestrian walkway behind our hotel which gave easy access to restaurants and trinket shops, but it felt more like a strip mall than a market. I wouldn't be quick to spend any extra time in the city, while there are a few sights to see, spending a whole day here would probably be too much.
We had dinner and retired early knowing that our 5am transfer to Tortuguero was going to come way too soon.