Ecotourism is a buzzword you've probably heard if you've been doing any amount of travel research. Especially in Costa Rica since this country has had this idea on lock a lot longer than others. I've known of Ecotourism as a theory for quite some time, but never have I experienced it so fully than during my time at Selva Bananito Jungle Lodge. From the moment we arrived, driving along a bumpy dirt road, through jungle and overgrown plantation I knew I was somewhere special.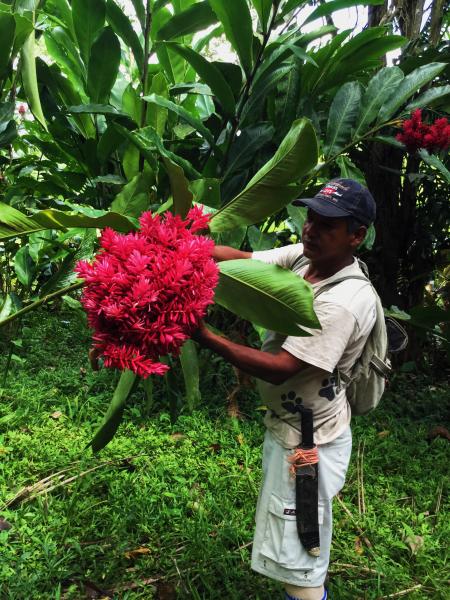 I couldn't imagine a more restful and welcoming place to experience the jungle from. We were greeted upon our arrival by Jurgen, Salva Bananito's owner who personally showed us to our cabin. We would see a lot more of Jurgen during our stay as he ate meals with us every day and regaled us with stories of Selva Banaitos history. Jurgen is a passionate proponent of Ecotourism. Our first night at the lodge Jurgen talked about the Selva Bananito's history, how his father bought it and began logging, and how Jugen and his sister's convinced their father to turn his land into a preserve and entering the Ecotourism game instead of the far more lucrative logging career that he had built. We learned about the water shed that Selva is a part of and their on going efforts to protect endangered species and the jungle in Costa Rica.
Ecotourism is one of the easiest ways to support these efforts. You get a unique vacation and part of what you pay goes to the preservation of natural resources. Its the easiest (and most fun way) to make a difference.