Have you ever wondered what other cultures are doing while we are decorating cookies, hanging ornaments on trees, and writing to Santa?  Here are a few interesting holiday traditions in different parts of the world:
Fried Christmas Feast
:  The traditional Christmas dinner for millions of Japanese is a bucket of Kentucky Fried Chicken.  A marketing campaign run over 40 years ago in Japan successfully convinced customers that fast food fried chicken is the traditional American yuletide feast.  Finger-lickin' good!
Christmas Markets (Christkindlmarkt)
:  Originating as far back as the 13th century, European street markets sell food, drink, and seasonal items from open-air stalls, accompanied by singing and dancing.  Stollen, hot mulled wine (Gluhwein), Bratwurst, gingerbread, and candied almonds, carved nutcrackers, and ornaments are all traditional treats.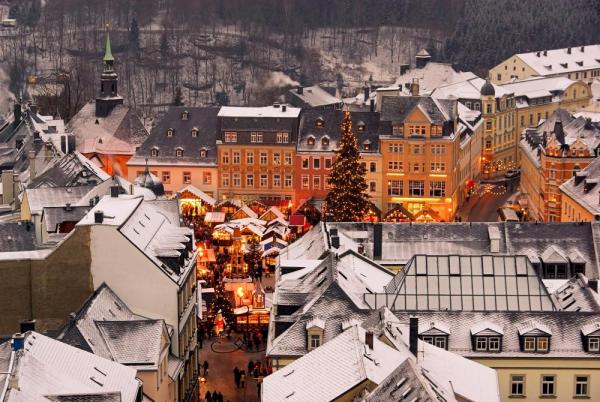 Consoada in Portugal
:  This traditional dinner on Christmas Eve honors dead friends and relatives who can no longer join in the celebration. An empty chair is left at the table for the
alminhas a penar
, or "souls of the dead". Leftovers remain on the table overnight for hungry ghosts who might decide to visit.
New Year's Eve in Ecuador
:  Families make a straw man and write a list of their faults as his "will".  At midnight, they burn the straw man symbolizing the destruction of their downfalls.  If only it were that easy!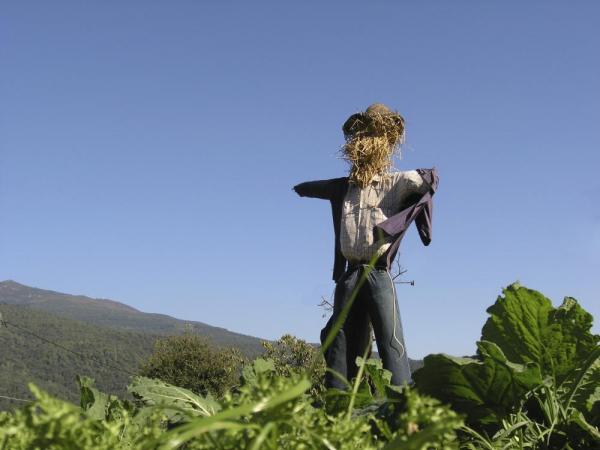 La Quema del Diablo
:  This ceremonial "Burning of the Devil" is a prelude to the Guatemalan Christmas. The evil spirits are believed to dwell in the dark, dirty corners of the home.  Therefore, residents sweep and amass all of their garbage in pile outside to be burned, ensuring an evil-free season for all.
Hanukkah
:  Jewish people worldwide celebrate this eight-day holiday to signify overcoming Greek oppression.  One candle on the menorah is lit each night, gifts are given to children, games are played, and a meal is enjoyed.  Traditional Hanakkah foods are latkes (potato pancakes), jam-filled doughnuts, and fritters.