Have questions? We're here.

Get inspired by the possibilities.
Build your ideal trip.
Sailing the Greek Isles
Example 8 Day Cruise aboard Sea Cloud
There are a variety of ways to see the Greek Islands, but taking a small ship cruise in Greece onboard a real tall ship gives an unparalleled experience and ensures an up-close encounter with all of its attractions. Taking an expedition-style cruise on a ship of this caliber with knowledgeable and entertaining friends is an incredible way to see the world and make the most of it.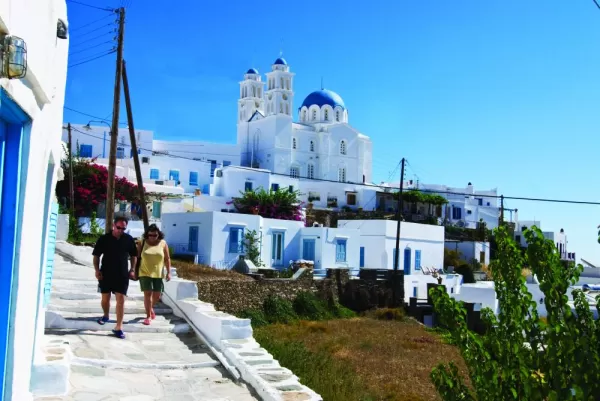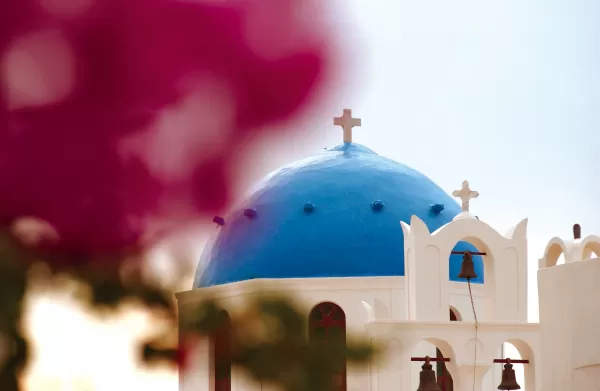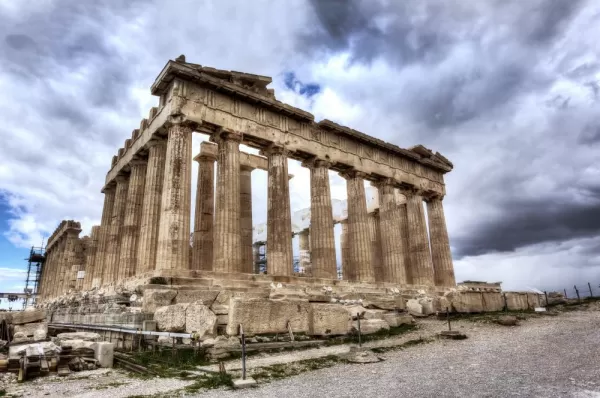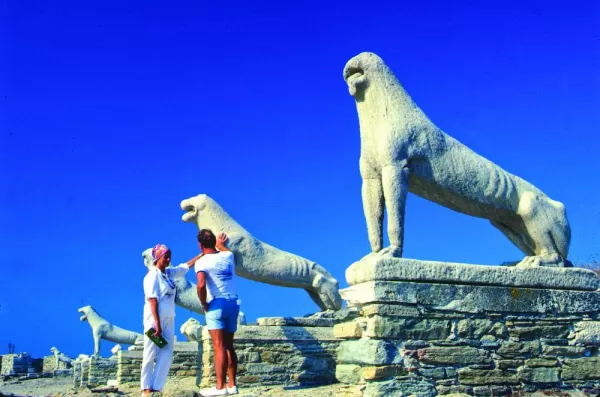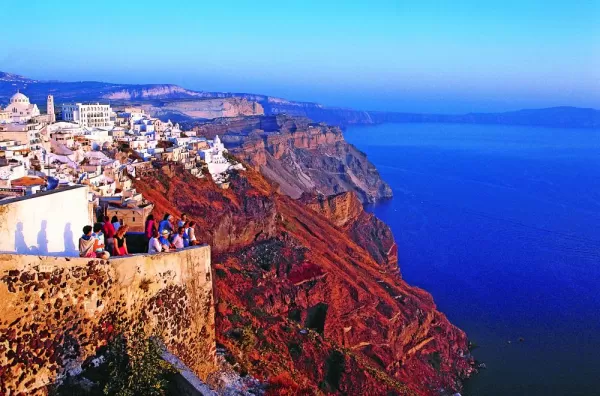 Experience the Cyclades while under full sail aboard a romantic tall ship
Discover the ruins of the ancient sanctuary of Delos, birthplace of Apollo
Immerse yourself in lively culture, mythology, and Venetian legacy
Ride a donkey or a cable car down the cliff side in beautiful Santorini
Full Itinerary
Expand All
Day 1: Athens, Greece | Piraeus | Embark
Make your way to the Electra Palace Hotel for a buffet lunch. Then explore the new Acropolis Museum, which displays some of the finest sculptures and other art of Ancient Greece, including many items brought in from the Acropolis to protect them from the elements. You then transfer to Piraeus and embark the majestic Sea Cloud. Cast off this afternoon, and take in your first Greek sunset at sea.
Day 2: Sailing the Aegean
1 Breakfast, 1 Lunch, 1 Dinner
Find a spot on deck to watch as the Sea Cloud's sails are hoisted up their impressive masts by hand as you set sail for the Cyclades. Your first morning on board is spent at sea, experiencing the pleasure of sailing aboard this unique ship. Relax on the deck with a book, observe the crew as they climb the rigging and trim the sails, and attend presentations by our team of experts on the area's history and ecology.
Day 3: Tinos
1 Breakfast, 1 Lunch, 1 Dinner
Drop anchor at beautiful Tinos, dotted with villages steeped in Venetian history. The island's Venetian-era dovecotes, terraced hillsides, and green marble quarries have long made this a haven for artists. Explore the picturesque village of Pyrgos, adorned with carved marble facades, and visit the church of Panagia Evangelistria, where thousands of pilgrims come every year to pray at Greece's holiest shrine.
Day 4: Delos | Exploring
1 Breakfast, 1 Lunch, 1 Dinner
The tiny archaeological gem of Delos is the birthplace of the twin gods Artemis, goddess of animals and the hunt; and Apollo, god of healing, music, and light. Spend the morning discovering the island's incredible ruins, including the Terrace of the Lions and the exquisite Temple of Apollo. This afternoon, look to make an impromptu stop at one of the many interesting islands in the area.
Day 5: Amorgos
1 Breakfast, 1 Lunch, 1 Dinner
Drop anchor at Amórgos, the easternmost isle of the Cyclades. Visit the main city, perched in the mountains, and see its beautiful domed churches and windmills. Explore the dazzling white monastery of Panagia Hozoviótissa, clinging to a cliff face above the sea. Later, return to the Sea Cloud and enjoy a relaxing afternoon beneath its splendid sails.
Day 6: Santorini
1 Breakfast, 1 Lunch, 1 Dinner
Incomparable Santorini is an island archipelago formed from a single volcanic cone that erupted in the second millennium B.C., burying the island's Minoan culture in ash. Sail into the caldera, and drive through windswept vineyards to the beautiful town of Oía, which affords unrivaled views of the caldera below. The whitewashed houses and blue-domed churches of this iconic place cling to the steep slopes of the caldera rim. After lunch, visit the excavations at Akrotiri. This important Minoan town had well-built houses, streets, waterworks, pottery, and art. It owes its state of preservation to the ash that covered it at the time of the eruption. After exploring Akrotiri, return to the Sea Cloud to continue your adventures.
Day 7: Sífnos | At Sea
1 Breakfast, 1 Lunch, 1 Dinner
In the morning, visit the island of Sífnos. Distinguished for its pottery and its Venetian dovecotes, Sífnos is a rugged island with a harbor village and a beautiful upper chora (village), waterfront tavernas and convenient beaches. It's a great island for walkers or loungers alike. In the afternoon, we hoist Sea Cloud's sails once more as you return to Piraeus.
Day 8: Piraeus | Disembark
Disembark Sea Cloud this morning and transfer to the airport for your return flight.
Dates & Prices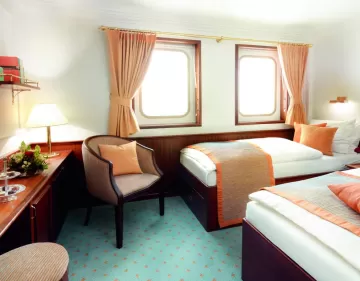 Cabins 28-29 on Promenade Deck. Cabins have two single beds, a window and private bath facilities.
Cabins 16-17, Promenade Deck. Upper and lower single beds, window. These cabins once housed the ship's officers.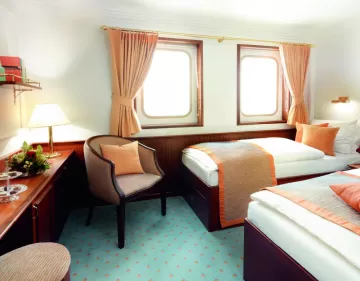 Cabins 18-25 on the Promenade Deck. Cabins have two single beds, a window and private bath facilities.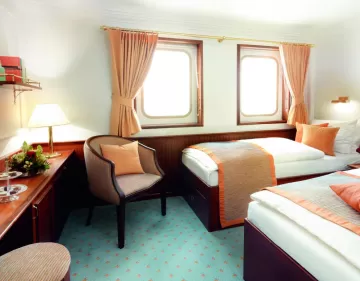 Cabins 32-37 on Captain's Deck. Cabins have two single beds, a window and private bath facilities.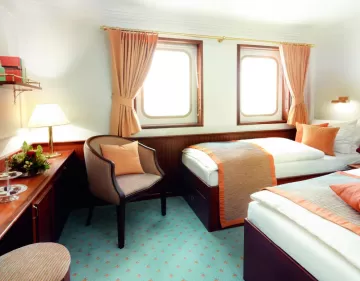 Cabins 30-31, Captain's Deck. Cabins have a queen bed, forward-facing window and private bath facilities.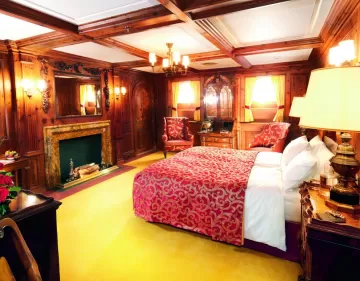 Deluxe Cabins 3-10, Main Deck. Large original cabins have a mix of bed types and decor motifs. All have portholes.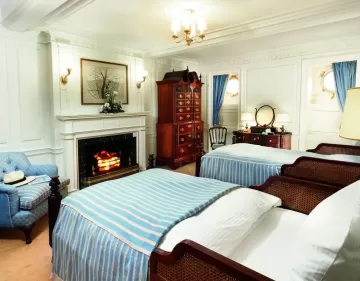 Deluxe Cabins 3-10, Main Deck. Large original cabins have a mix of bed types and decor motifs. All have portholes.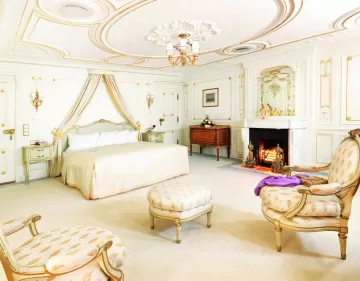 Original owners suites 1-2, Main Deck. King sized beds, grand marble bathrooms with bathtubs.
Notes
Costs Include:
Accommodations aboard ship
Meals indicated
Excursions
Services of Lindblad Expeditions' leader, historian & naturalist staff and expert guides
All port charges and service taxes
Not Included:
Air transportation
Extensions
Passport, visa, immigration fees
Meals not indicated
Travel protection plan
Items of a personal nature such as e-mail, laundry
7 Breakfasts, 7 Lunches, 7 Dinners
7 Nights Accommodations
Accommodations as listed
Ground transportation as listed
Excursions and activities as listed
Meals as listed
The Guidance and Company of the Expedition Staff
Hotels Ashore as Indicated in the Itinerary
Sightseeing & Entrance Fees
Special Access Permits, Park Fees, Port Taxes
Zodiac & Kayak Explorations
Snorkeling, Including Wetsuits, Masks, Fins & Snorkel Where Relevant
Presentations and Guest Speakers in the Lounge
Gratuities to the Ship Crew
Complimentary Parka
Alcohol (except premium brands)
Non-Alcoholic Beverages
Travel Insurance
Personal Expenses
Flight costs (please request a quote)
Additional excursions during free time
Fuel and transportation surcharges (when applicable)
Scuba Diving
Passport and Applicable Visa Expenses
Additional Hotel Nights
Private Transfers

Expedition Extensions
Laundry
Internet & Phone Charges
Rubber Boots: Please bring your own.
Inquire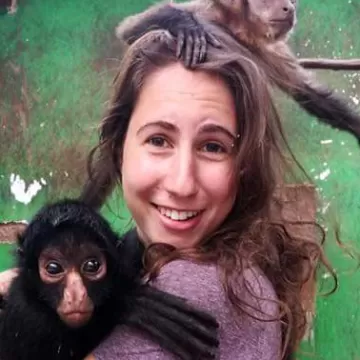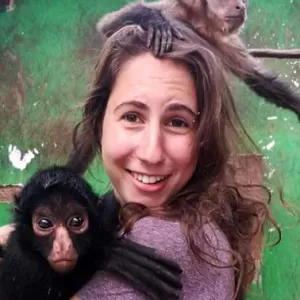 We Love to Talk Travel
Call
1.800.344.6118
or
Chat Now
Everything was amazing! The planning with Adventure Life went smoothly. The actual trip was fantastic! One of the best trips I have experienced. The cruise staff members were knowledgeable and attentive. I will be writing more about this on the blog!
Justin Chappelle
Greece Travel Guide
Favorite Greece Cruises