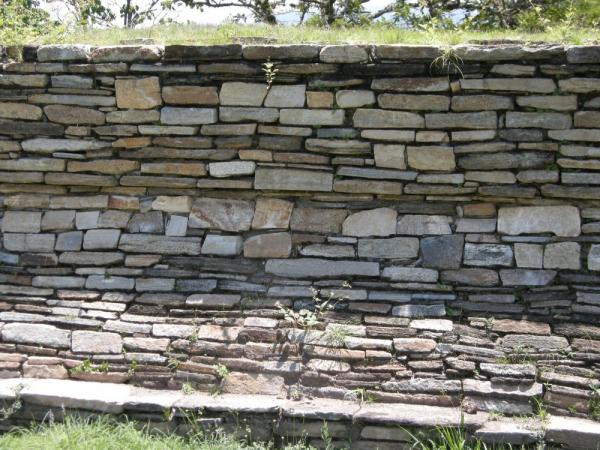 Saturday, June 13 – We were more than ready for a nice easy day after yesterday's events, and we managed to have a fairly easy day today in Antigua. We got going around 8 AM. Our hotel includes continental breakfast, but they also have a menu, which allows you to get additions to the breakfast. I added eggs, and Sheree added fruit and eggs. We both had very nice breakfasts before heading out to reacquaint ourselves with Antigua.
Antigua was one of our favorite spots from our trip last year. Unfortunately, we only got to spend a little more than a day here. We had arrived in the late afternoon. The next morning we had a city tour and then our goodbye dinner. The following morning everyone left for trips home. This time we would have two full days here by ourselves, plus an additional afternoon and evening at the end of our trip.
We headed down to the ATM and got 2000Q. We had located the Internet café next to our hotel, and we took the time to send Brendan a status update. We needed to check our e-mail fairly regularly, as we were hoping to meet up with our guide from last year, Jorge, sometime during our time in Panajachel.
We walked to the local market. After shopping around, we found keychain animals for $1.50 ea. We also got bracelets for less than half of the price we paid to our wholesaler back in the U.S., so we were feeling pretty good about buying things here in Antigua.
We also went through the market looking for the great chile powder we had used to spice our soups at Ram Tzul. We were told it is called chile Coban. We visited several stalls in the market and finally came up with the correct term to find our chile. We needed to ask for chile molido (ground chile) to communicate our request. We bought a one pound bag for about $5. I wonder how the customs folks will react to this.
In the afternoon, we went to Sergio's restaurant, 7&7. We tried to get dumplings, but the waiter misunderstood, and we would up with BBQ wings. They were excellent. Sheree had Kung Pao chicken and I had ceviche. The meal was by no means cheap, but it was good.
After lunch, we headed to the artisan's market next to the main town market. We found some good prices on bracelets. After buying a bunch from one woman's store, her neighbor tried to sell us more. Initially, we said no, as we though we had enough. We had paid 30Q for the first bracelets. When we walked past the second woman's stall, she offered them for 25Q. We went through her inventory and found 12 that were large enough, but then she raised the price to 35Q. She came down to 30Q, but we walked away.
Later, we went to the camera shop on the square to see if we could figure out if we could get the Panasonic to work. It seems like it takes photos, but I can't see the display, making it virtually useless.
For dinner, we decided to try a place that holds itself out as a dive bar. Its advertisement says every dive needs a town. It is called Café No Se. We are finding that just as we in San Antonio can put anything into a tortilla and call it a taco, here in Guatemala anything can be put into a taco and called a gringa. I had Carnitas Gringas that were just amazing. If I were to make them at home these would be the ingredients:
Smithfield Pork BBQ (where can I get that?)
Mexican Oaxaca Cheese (or Fontina to dress them up)
Pineapple
Guacamole
Cilantro
Soft corn tortillas
I had these and Sheree had tortilla soup. We both had "cheap red wine." It was excellent. I also tried a mescal called illegal Mezcal. It was recommended I sip it:
First impression – Patron mixed with kerosene
Second impression – Patron and Vick Vapor rub
Third impression - Patron and Vick Vapor rub, with black pepper
Café No Se gave us ice. We dropped the ice off at the Aurora, and then stopped in at the restaurant Cinq, diagonal across from the hotel. They have 2 for 1 happy hour until 8. We each enjoyed two perfect margaritas for 30Q each including tip.
Later we enjoyed chilled drinks in our room, with English TV. And, we were able to take hot showers!