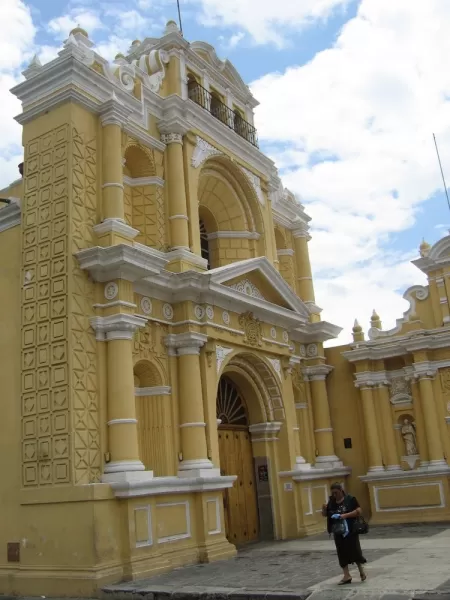 This morning we took a river tour up the Rio Dulce, which was beautiful! Along the way we stopped to bird-watch and look at the mangrove trees. We stopped at a little restaurant on the river that sold homemade bread and coconuts. The coconut milk was refreshing, and after I drank from it, I had one of the gentleman cut up the coconut for me to eat. There were some hot springs to soak in as well. On the ride up the river we saw many fisherman in dugout canoes, and people doing laundry in the river. It is so green and lush here, with limestone cliffs and jungle sounds.
At the end of the river is Livingston, a small town only reachable by boat that lies along the Caribbean Sea and the Rio Dulce. This was such an interesting part of Guatemala to visit, as many of the people who live there are Garifuna people, descendents of African and mestizo Guatemalans who speak Spanish, their own Garifuna language, and English. Here is where I had my most favorite meal of the trip: Tapado: A yummy seafood soup made from coconut milk, curry, seafood and plantains.
From Livingston you can take boats to some beautiful beaches, but we didn't have the time. You can get to Belize from here too!