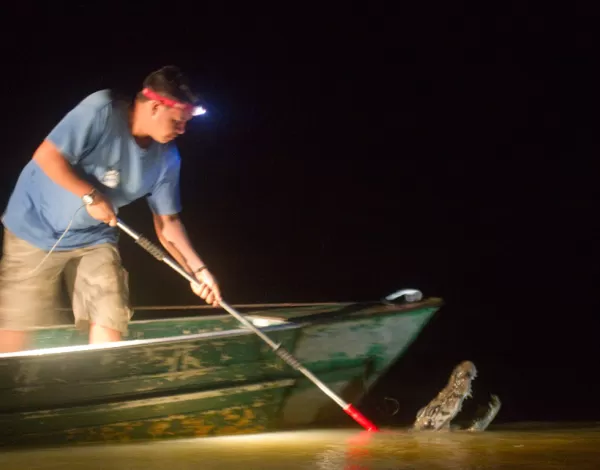 After a brief ride in the range rover to the Karanambu airstrip, it was time to bid farewell to the interior and return to civilization. During the flight, my nose was pressed to the window as my eyes absorbed my last sights of the savannah and rainforest from above.
After lunch at the Cara Lodge, the afternoon consisted of a city tour of Georgetown, seeing the shopping district, historical sites and a few museums. While interesting, it could not compare to the interior of which I wished I could have stayed longer.
Upon return to the Cara, we were met by Wilderness Explorers representatives for an interview of our trip. They were very enthusiastic to hear of our adventures and our recommendations of how they could better improve the travel experience in Guyana. I hoped I was helpful in my candid responses to the questions they had posed.
A few drinks in the bar with the manager and local dignitaries and then time to call it a night.