Have questions? We're here.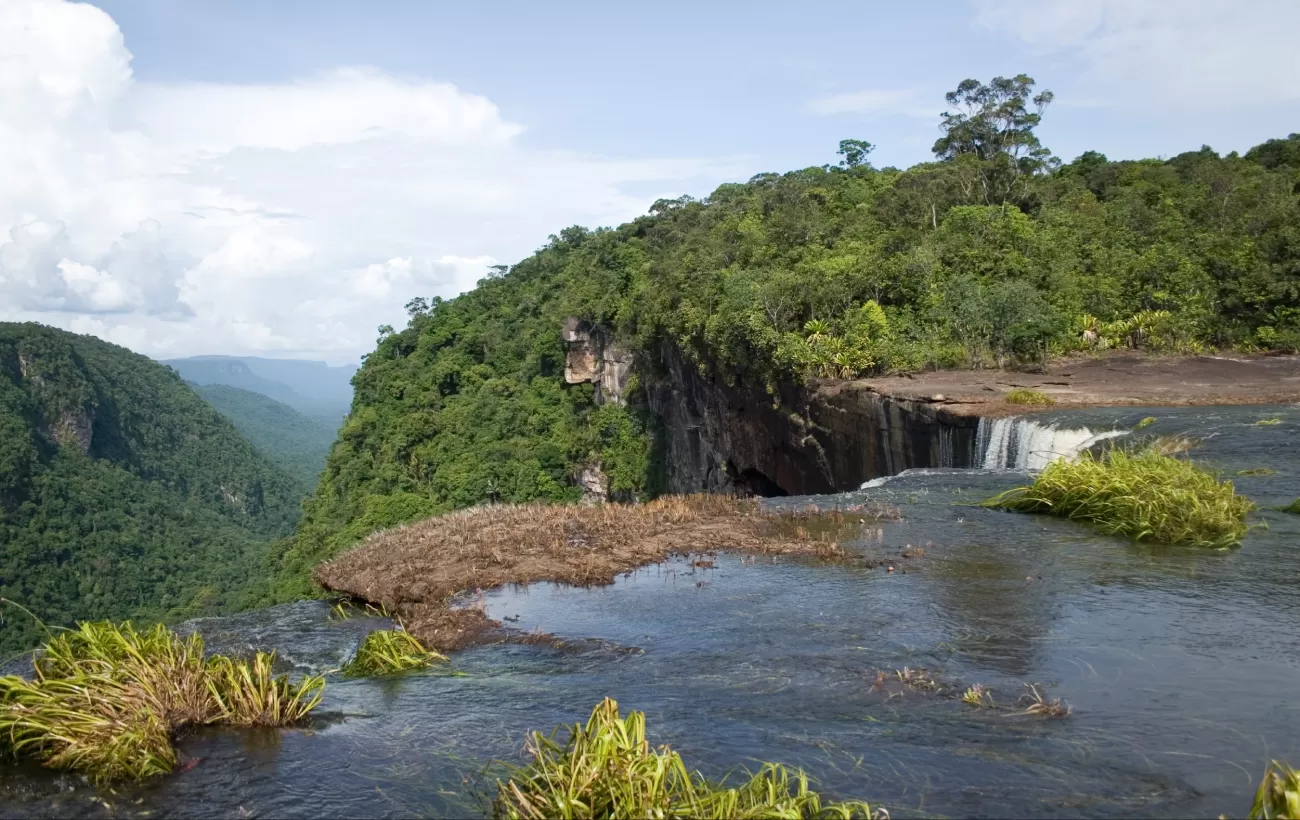 Guyana Rainforest
Example 6 Day Tour
Get inspired by the possibilities.
Build your ideal trip.
Guyana is a fantastic destination for travelers looking to explore remote rainforest and spot diverse wildlife. This 6 day trip offers a quick overview for travelers looking to get a taste of the rainforest and the natural beauty, Kaieteur Falls. Visit a local Amerindian village, keep your eyes peeled for bird life, giant river otters, tapirs, and spider monkeys. Enjoy a city tour of Georgetown to round out this great overview tour!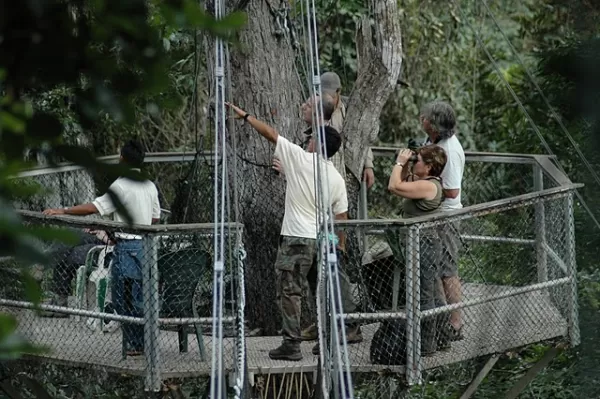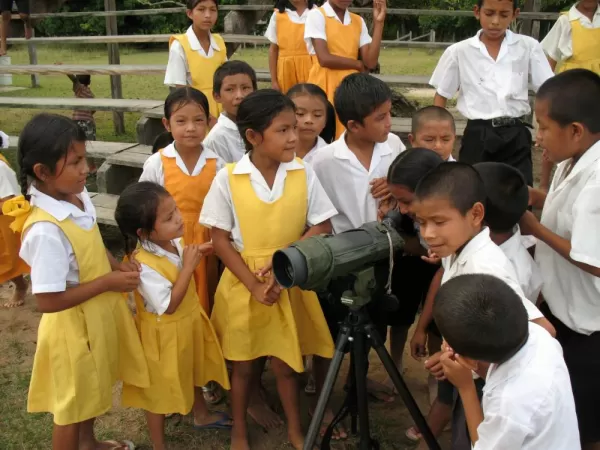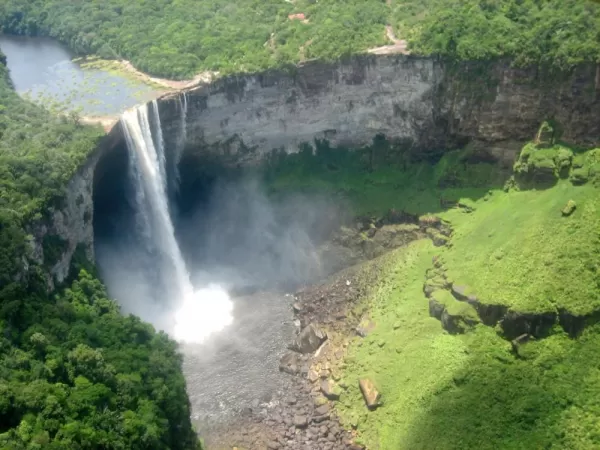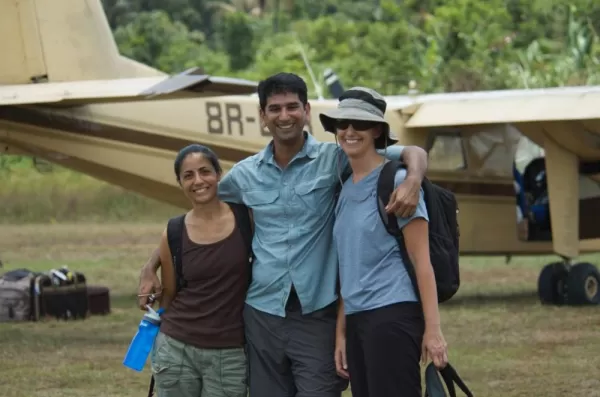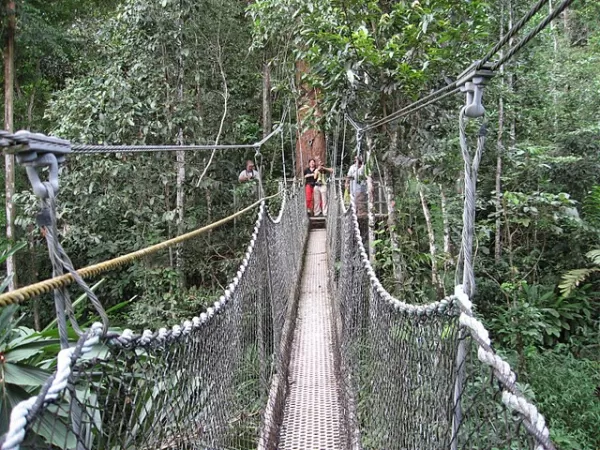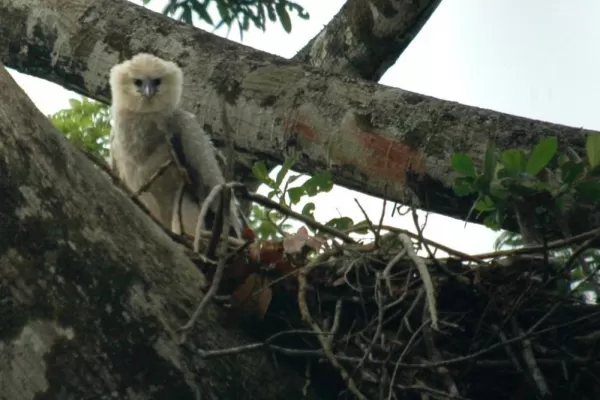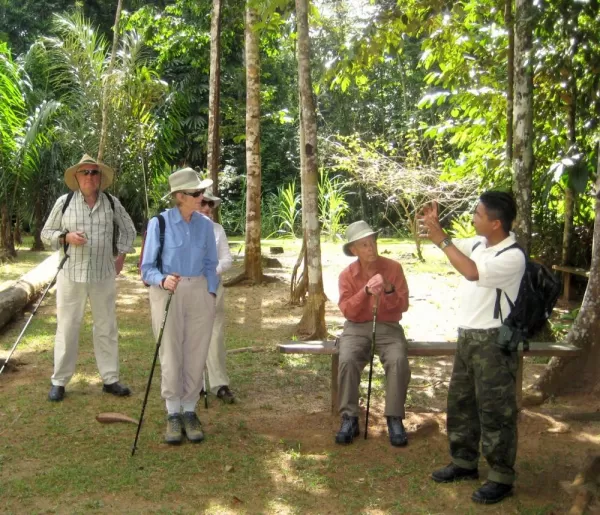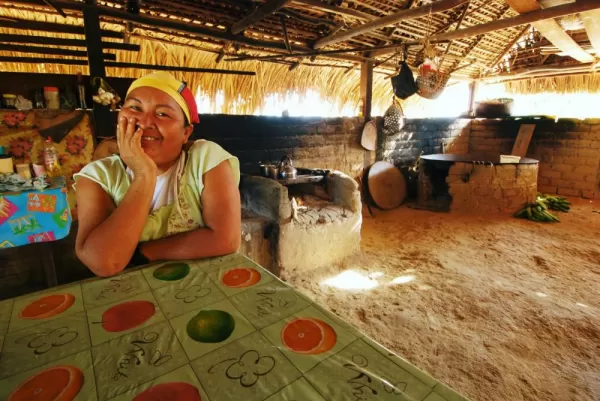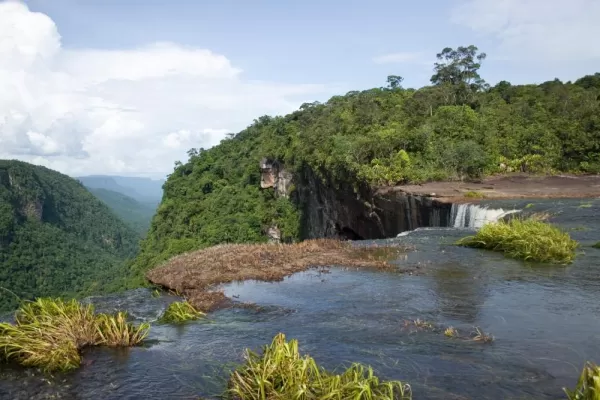 Visit the famous Stabroek Market
Visit a local school, medical center and church in the Village of Surama
Traverse the Savannah and Surama Mountain in search of diverse wildlife
Visit Kaieteur Waterfall, the world's highest free-falling waterfall
Georgetown
Kaieteur Falls
Rock View Lodge
Rupununi Savannah
Surama Eco-Lodge
Full Itinerary
Expand All
Day 1: Arrive Georgetown
Arrive in Georgetown, Guyana where you are met and transferred to Cara Lodge, the 150-year-old heritage house converted into a small hotel. This afternoon set out on a guided city tour of Georgetown City which highlights the unique architecture - excellent examples of old colonial homes and buildings constructed of tropical hardwoods. The famous Stabroek Market, once described as a "bizarre bazaar", contains every conceivable item from household goods to gold jewelery. The Botanical Gardens and zoo house one of the most extensive collections of tropical flora in the Caribbean and over 100 species of Guyanese wildlife including jaguar, river otter, birds, snakes and other reptiles.
Day 2: Into the Rainforest
1 Breakfast, 1 Lunch, 1 Dinner
Transfer to airport for a short flight across the rainforest to land in the Rupununi. Continue on by 4 x 4 to the Amerindian Village of Surama. Have lunch and settle in to your accommodations. Later join a local guide for a short walk on nearby trails to observe the forest and bird life. As the afternoon cools your guide will take you on a tour of the village. Visit the local school, medical centre and church along with some of the village houses. Tonight enjoy an educational walk to observe wildlife and experience the mystique of the forest after dark.
Day 3: Savannah and Rainforest
1 Breakfast, 1 Lunch, 1 Dinner
Rise before dawn for a walk across the savannah and then climb up Surama Mountain in the cool morning air. This is the best time to observe bird life along the trail. Breakfast will be served at a look out point which affords incredible views across the village and savannah to the Pakaraima Mountains. Return to the village for lunch and then take an hour and half walk across the savannah and through the rainforest to the Burro Burro River. Your guides will then paddle you on the Burro Burro River for opportunities to observe Giant River Otters, Tapir, Tira, Spider Monkeys and many more species. Overnight at Carahaa Landing in a covered hammock camp along the river this evening.
Day 4: Surama and Georgetown
At dawn your guides will paddle you on the Burro Burro River for opportunities to observe Giant River Otters, Tapir, Tira, Spider Monkeys and many more species. Return to village for lunch before departing Surama. Transfer to the Rupununi airstrip to board your scheduled flight for journey, over the Demerara and Essequibo Rivers and hundreds of miles of tropical rainforest to your Georgetown hotel.

Day 5: Kaieteur Falls
Early this morning you will be picked up and transfer to thr airport for the flight to Kaieteur and Orinduik Falls. Kaieteur, the world's highest free-falling waterfall. Kaieteur is a single, massive, thundering waterfall 100 meters wide created as the Potaro River makes a sheer drop of 228 meters, nearly five times the height of Niagara. This natural beauty is located in a very remote location and it may be likely to be the only ones viewing it on any given day! Keep your eyes peeled for White-chinned and White-tipped Swifts swirling over the gorge, and perhaps you'll be lucky enough to see the astonishingly colorful Guianan Cock-of-the-Rock. The flight then continues onto Orinduik Falls or Baganara Island before you return to Georgetown.*

Tour Options:
Orinduik Falls
The Orinduik Falls is where the Ireng River thunders over steps and terraces of solid jasper, a semi precious stone. With a backdrop of the rolling grass covered hills of the Pakaraima Mountains, this is truly one of the most beautiful locations in Guyana's hinterland. The Ireng River forms the border between Brazil and Guyana. In contrast to Kaieteur, Orinduik is ideally suited for swimming in natural Jacuzzi's as the falls tumble down the steps of Jasper.

Baganara Island
Spend the afternoon at Baganara Island Resort relaxing or choose from a variety of activities such as canoeing, fishing, table tennis or volleyball to name a few; after you have enjoyed our delicious buffet lunch.


*Flights to Kaieteur and Orinduik Falls are operated on chartered aircraft and all flights have a minimum 12 passenger restriction. In most cases flights are full, especially if scheduled for a weekend. However, in the rare case that we cannot meet the required numbers we will reschedule the trip to another day during your stay, if this is possible.

Day 6: Return Home
Transfer back to the airport for your return flight home.
5 Breakfasts, 5 Lunches, 1 Dinner
5 Nights Accommodations
3 Days Locally Hosted Guide Service
Accommodations as listed
Ground transportation as listed
Activities as listed
Meals as listed
Park Entrance Fee
Internal Flights
Gratuities
Travel Insurance
Personal Expenses
Flight costs (please request a quote)
Additional excursions during free time
Fuel and transportation surcharges (when applicable)
Airport Departure Tax
When to Go
Good to ideal period to travel, and many people choose to visit at this time.
Chance for unpredictable weather but with fewer visitors.
Inquire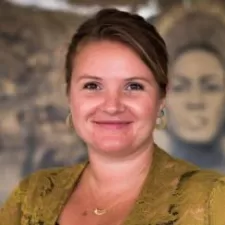 We Love to Talk Travel
Call
1.800.344.6118
or
Chat Now
Our guide and driver were very good with their knowledge and were very helpful with our questions. It was a very pleasant visit that would have been impossible to do on our own. Hotels and restaurants were fantastic. The special places we got to go to, like the kitchens, were great. Enjoyed the entire trip!
Meyer Smolen
Guyana Travel Guide
Favorite Guyana All Trips