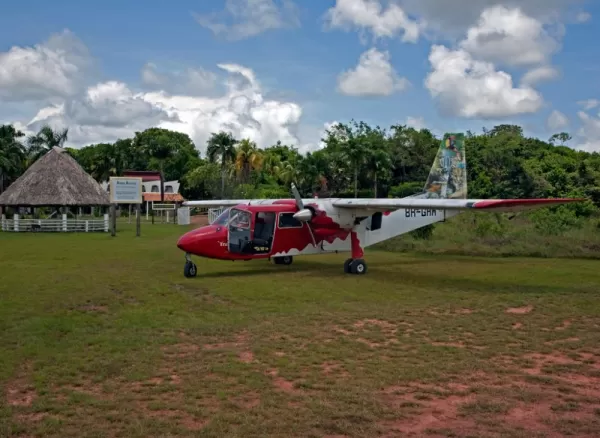 This day started with me agonizing on how to pack for this trip. Having a 5:00pm flight and waking up early this morning had me going back and forth, repacking and continuously weighing my bags to meet the criteria for the short flights. Being an avid photographer with much equipment, it is always a challenge to bring the right cameras and lenses to meet the strict 10Kg requirement for flights.
After five or six iterations of packing and reweighing, I finally had it set and made my way up to Boston to begin my adventure. I chose Guyana since I knew that 80% was unaltered rainforest and savannah as well as the fact that the country was only beginning to understand the opportunities for eco-tourism and not quite yet a tourist destination. In other words - unspoiled! Plus I had recently visited Brazil in search of a jaguar and giant anteater but I wasn't fortunate to see either. I was hoping Guyana would provide me this opportunity! Although in Brazil seeing a tamandua (lesser Anteater) in a tree was quite the accomplishment!
I also knew that I was cutting it close for arrival in Georgetown to make the flight to Kaieteur Falls the next morning. But that was my planning and I had already come to terms that I may not make it to the falls. After a slight delay in Boston, I arrived at JFK in New York for my connection to Georgetown, Guyana. Luckily, the delay had no impact as my flight to Georgetown wasn't until 1:30am. I had a tough time staying awake in the airport and in hindsight should have driven directly to JFK as it is about a 3 hour drive from my home. But since I was there, I had a pleasant dinner and forced myself to stay awake for the early morning flight.