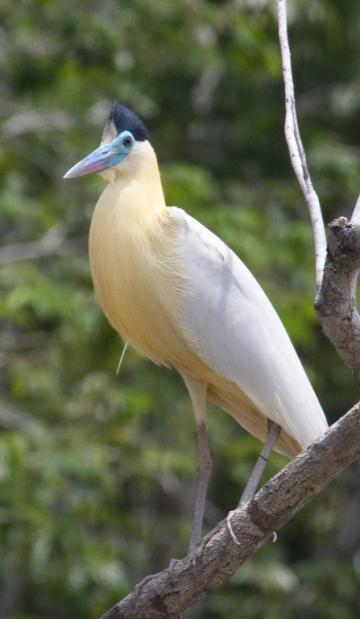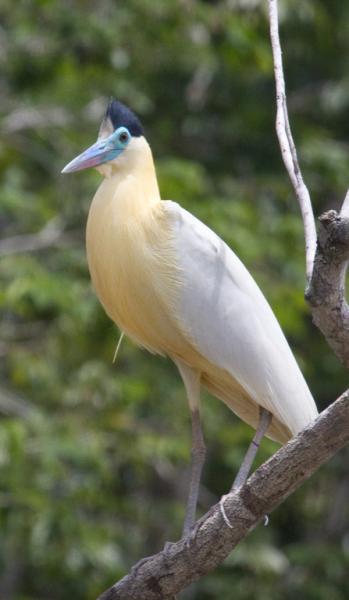 Just before sunrise, we crammed into the range rover and began our search for the giant anteater in the savannah. Caballeros on horseback had been sent ahead to scout but no joy this morning. After about 3 hours of searching we returned to the ranch and would have to wait until tomorrow morning to test our luck.
I walked around the grounds, learned about how they self-sustain themselves with solar power, toured their vegetable gardens and fruit trees then lounged in my hammock for a very peaceful late morning and afternoon. I actually needed this as the pace had been hectic and it was nice to simply relax and replay in my mind all the amazing sights I had already scene on this journey.
At sunset, we were off on the river again to explore other ponds for birdlife. Visiting several ponds, we saw wattlesd jacanas, purple crakes, anihingas, a boatbilled heron, an agami heron, a southern ani and a violaceous trogan. We could hear howler monkeys too but no sightings. Turning the corner of a stream into a small pond, we interrupted a troupe of spider monkeys who were obviously startled by us and retreated higher and deeper into the treetops.
Back at the ranch, after dinner and many rum punches, I had the most extraordinary conversation with Salvador on the history of Jonestown, from arrival of the cult until their tragic demise. I learned much more, hearing the story from someone who actually was in the area, than what I had seen in various documentaries on the subject. It was just one more of the many interesting stories to add to the others that I experienced on this trip. Then it was time to visit my winged furry friends and catch some zzzz's.